Craft sales platform Etsy adds support for Apple Pay on the web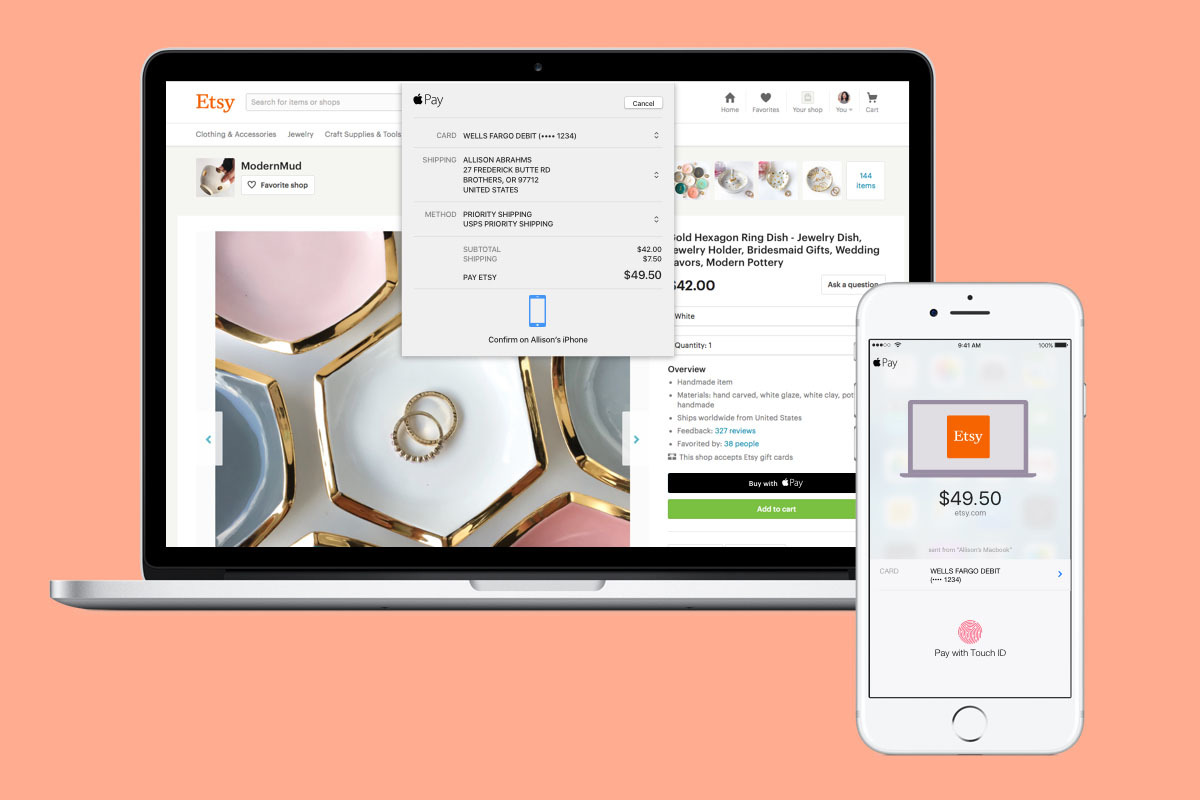 Etsy on Friday launched support for web-based Apple Pay transactions, marking a small but significant expansion of the technology.
The crafts-oriented marketplace already had support for Apple Pay in its iOS app, but web compatibility could potentially become even more significant, given that it's easier to browse the site's catalog from a desktop or laptop.
For most web shoppers, Apple Pay transactions will require a Mac with a nearby iPhone and/or Apple Watch that can be used for authentication. People can also use the Touch ID sensor on the redesigned MacBook Pro, but touch-ready models are only just starting to ship.
Somewhere north of 1,000 websites currently support Apple Pay. While that number signals rapid growth — web support was only added in September with iOS 10 and macOS Sierra — that still leaves the platform well behind industry leader PayPal, which has hundreds of times as many partners.
The platforms aren't mutually exclusive however, and it could be that many sites will eventually end up supporting both, especially since Apple Pay doesn't work with Windows or Android.