TSMC seeks space in Taiwan to build next-generation chip fabrication plant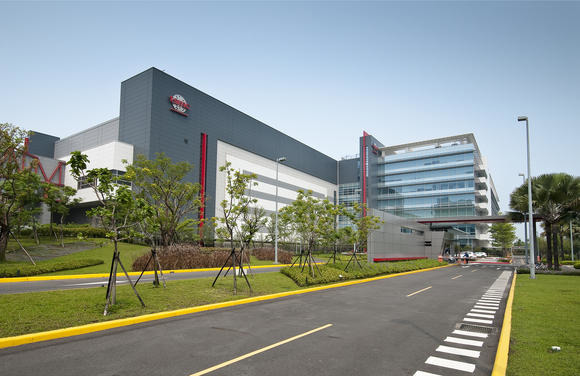 Apple chip manufacturing partner TSMC is in the early stages of planning a $15.7 billion microchip fabrication plant, in an effort to glean more business from from Apple and other companies needing advanced chip designs.
The company is reportedly seeking between 50 and 80 hectares (124 to 198 acres) of land in Taiwan to build the plant, according to the Nikkei Asian Review. A launch plan for the plant estimates chip production will start at the location in 2022.
TSMC CEO Mark Liu announced that the company will start producing 7nm chips in the first quarter of 2018. The new plant is expected to churn out chips based on a 5nm process currently being developed, and possible 3nm and 2nm processes in the future.
Chips are already being fabricated using a 10nm process, with an early 2017 projected delivery. The iPhone 7 utilizes chips built with a 16nm process.
"Premium tech players with deep pockets such as Apple, Qualcomm, Nvidia of the U.S., Huawei of China and MediaTek of Taiwan can afford such advanced chip technology," said IEK analyst Jerry Peng. "There are fewer and fewer of them."
TSMC and Apple
TSMC has supplied Apple with A-series chips since the A8's introduction in Sept. 2014. The company is said to be the sole supplier of the A10 Fusion chip in the new iPhone 7 family, and the "A11" for Apple's 2017 lineup.
In August, TSMC was rumored to be working on the "A11" chip for Apple. Additionally, around the same time, TSMC said that trials of 7nm chip fabrication will begin in early 2017, with wide use of the technology coming by 2018.
AppleInsider has affiliate partnerships and may earn commission on products purchased through affiliate links. These partnerships do not influence our editorial content.