Apple working to integrate grade crossings in Maps after federal lobby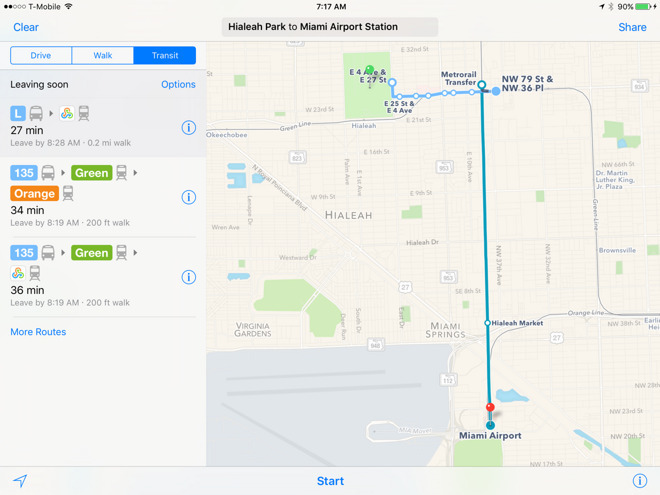 AppleInsider is supported by its audience and may earn commission as an Amazon Associate and affiliate partner on qualifying purchases. These affiliate partnerships do not influence our editorial content.
Citing a recent uptick in accidents at grade crossings, the U.S. National Transportation Safety Board on Monday issued a safety recommendation asking 11 technology and delivery companies, including Apple and Google, to integrate the locations of more than 200,000 such crossings into their respective digital mapping products.
According to The New York Times, Apple is already working to add NTSB rail data to Maps, a move that could save the lives of iOS device users, after the Federal Railway Administration lobbied for integration in April.
Grade crossings, or level crossings, are defined as intersections where a rail line meets a roadway, and have become increasingly dangerous areas thanks in part to the rise of digital mapping services.
In its safety recommendation, the NTSB cites the case of Jose Alejandro Sanchez-Ramirez (PDF link), who in early 2015 lodged his Ford F450 truck on a California railway after misinterpreting directions from Google Maps. Sanchez-Ramirez, apparently suffering from sleep deprivation, abandoned the vehicle. An Amtrak commuter train subsequently collided with the truck, killing the engineer and injuring 32 others.
At the time, Google's mapping application did not incorporate grade crossing data, according to NTSB findings. The federal safety agency argues that had Google Maps included such information, and perhaps a warning, Sanchez-Ramirez would have been less likely to mistakenly turn onto the tracks.
The NTSB report notes Google agreed to integrate grade crossing data from the FRA into its app in June 2015, with Apple, Garmin, HERE, and TomTom doing the same this past April. However, a number of companies that promised to integrate GIS data into their navigation apps were unwilling to provide an estimated completion date, prompting today's NTSB safety recommendation.
Along with Apple and Google, the NTSB is calling on Garmin, HERE, TomTom, INRIX, MapQuest, Microsoft Corporation, Omnitracs, OpenStreetMap US, Sensys Networks, StreetLight Data, Teletrac, and United Parcel Service of America to integrate the grade crossing and other rail data into their respective digital services.
Apple is currently in the process of building out its Maps product to include a variety of commuter transit services, the most recent addition being train routes in Salt Lake City, though the feature is not thought to incorporate GIS data. If and when grade crossing data shows up in Maps, it will likely appear as clear graphical demarcations or perhaps warnings in the app's turn-by-turn navigation system.