Apple revenues from iOS ecosystem should exceed $1 trillion this year, analyst says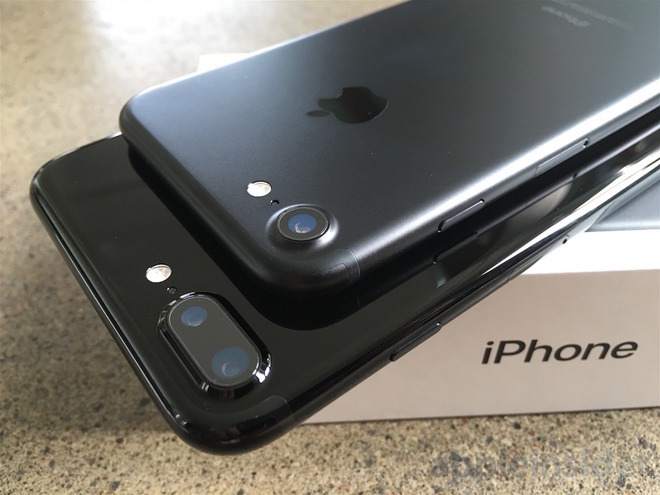 According to independent analyst Horace Dediu, Apple's iOS hardware ecosystem and related services is on schedule to generate a cumulative $1 trillion sometime in 2017, a milestone for a consumer product.
As Dediu explained in a blog post on Wednesday, Apple is forecast to have sold about 1.2 billion iPhones by mid-2017, a gigantic number for a consumer electronic device.
Ten years in the making, iPhone's success has sparked an even larger secondary iOS device market that by Dediu's estimates will reach a collective 1.75 billion unit sales later this year. Given current trends the category, which includes iOS-capable equipment like iPad, iPod touch, Apple Watch and Apple TV, could exceed 2 billion units by the end of 2018.
Dediu's estimates put revenue from iOS hardware sales at about $980 billion by the middle of this year. Coupled with more than $100 billion in revenues from supporting services, including app content sales, the overall ecosystem's worth will come in well above the $1 trillion mark.
Those figures do not include payouts to app developers. Last August, Apple CEO Tim Cook touted a best-ever month for iOS app billings in July, saying developers had earned more than $50 billion since the App Store launched in 2008.
Describing what is perhaps the world's largest cottage industry, Dediu estimates Apple's rate of developer payments has reached some $20 billion per year.
As for the future of iOS, Dediu says that while past tech giants have seen precipitous falls from grace, included those directly disrupted by iPhone, he sees resilience in Apple's mobile platform.
Comparing the handset to those made by Nokia, whose dumbphones proliferated the 2000s market, Apple's product enjoys the stickiness of a full-fledged ecosystem complete with attached dependencies and services.
Android, the cheaper "good enough" iPhone, as Dediu puts it, was anticipated by many to put iOS on the ropes. While devices running Google's OS do enjoy a collective majority, Apple's premium products — and premium, paying customers — carved out a sizable chunk of the market too large to be pigeonholed as a niche.
The analyst notes users are now more likely to abandon Android for iOS instead of the other way around, as was once predicted. Indeed, Apple last July saw the highest level of iPhone switchers ever.
"As we look toward the second decade of the iPhone, the expectation isn't one of another 'big bang' but a process of continuous improvement," Dediu writes. "The market is nearing saturation so the goals must be to capture more switchers from Android. Apple has achieved this with the Mac: survival, persistence and eventual redemption."
Dediu wraps up by expressing excitement for upcoming technologies and products ancillary to iOS, including Apple Watch accessories, Apple Pencil and Apple's latest wearable, AirPods.
"The Apple Watch, the AirPods, Pencil and possible new wearables point toward a future where the iPhone is a hub to a mesh of personal devices. The seamless integration of such devices is what has always set Apple apart," he says.