First Apple store in Argentina said to open in Buenos Aires 2018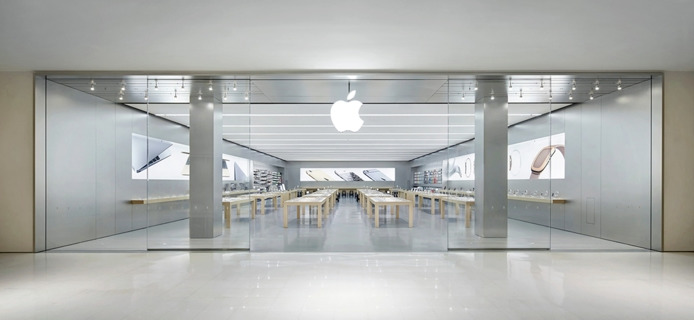 AppleInsider is supported by its audience and may earn commission as an Amazon Associate and affiliate partner on qualifying purchases. These affiliate partnerships do not influence our editorial content.
Apple's slow expansion plans for the Latin American smartphone market could take its next step sometime next year, with a report claiming the first official Apple store in Argentina could open its doors and commence sales in 2018.
Buenos Aires, the capital city of Argentina, will reportedly be the location for the country's first Apple store, according to sources of Spanish Gizmodo, and will open next year. Details about when in the year the retail outlet will open, as well as the area of the city the store will be sited, remain unknown.
A launch in Argentina has been in the planning for quite a while, and would follow after the opening of the first Apple store in Mexico, and two stores in Brazil. More stores are planned, AppleInsider sources advised in January 2016, with two satellite stores in Guadalajara and Monterrey accompanying the Mexico City location in Mexico, as well as expansion into nearby Chile and Peru.
While Argentinians face a long wait for the Apple Store to open, there will be more opportunities to acquire Apple goods this year. In November, electronics chain Fravega revealed it would start to operate "stores within a store" for Apple products this year in some outlets, though apparently the iPhone will not be available to purchase.
The news of the Argentinian Apple Store plans arrives a few days after the country's Production Ministry advised it would drop a 35 percent tariff on technology imports into the country. The Santiago Times reports the government is eliminating the tax in April, and hopes to normalize the consumer electronics market.
Computers are typically three times more expensive in Argentina compared to the U.S., with prices 50 percent higher than in Chile. One retailer's research determined the average price paid for an iPhone in Argentina was the equivalent of $900, compared to $625 in the U.S.
The high cost has also created a black market for Apple goods, with smugglers transporting iPads, iPhones, and MacBooks across the border. In May 2015, tax authorities confiscated more than 500 Apple products, including 260 iPhones, in a shipment valued at close to $800,000.