Microsoft adds Google Calendar & Contacts support to Outlook 2016 for Mac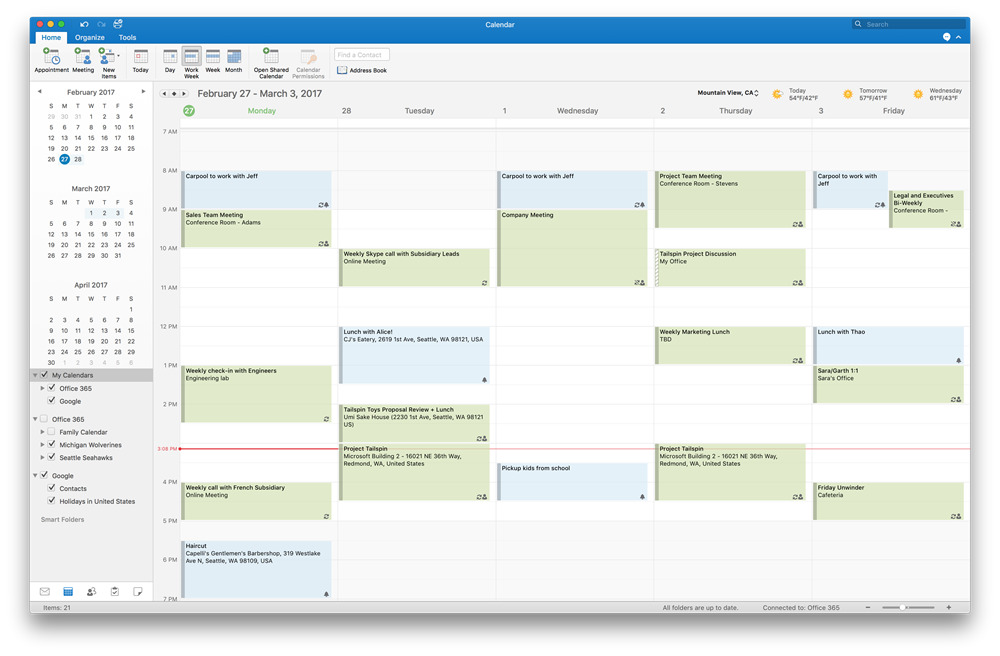 Microsoft on Wednesday launched preliminary support for Google Calendar and Contacts data in Office 2016 for the Mac, filling in a significant gap in the email and scheduling app. Along the same lines, Gmail accounts can now make better use of Outlook features.
The Calendar and Contacts support is initially rolling out through the Office Insider Fast program, which supplies potentially risky builds, Microsoft explained. Only Office 365 subscribers can sign up.
Insider support should grow "over the next several weeks," eventually reaching the broader Office 365 userbase later this year. There's no word on when the feature might reach standalone versions of Office.
The change will allow Google events and contacts to sync just like any other Outlook content, with all the same editing options. That also means sync with the Outlook iOS and Android apps.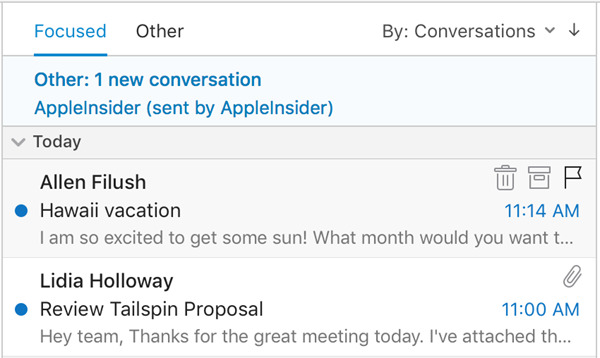 Gmail users, meanwhile, can now take advantage of Outlook features like the Focused Inbox — which groups messages more likely to be important — and automatic detection of relevant travel and package details.
While Gmail was already supported in Outlook, more advanced features were previously reserved with people with an Exchange, Office 365, or Outlook.com address.
Earlier this month, Microsoft brought Touch Bar support to Office users with a 2016 MacBook Pro.