Google's second-gen Pixel due in 2017, will tackle Apple iPhone in 'premium' segment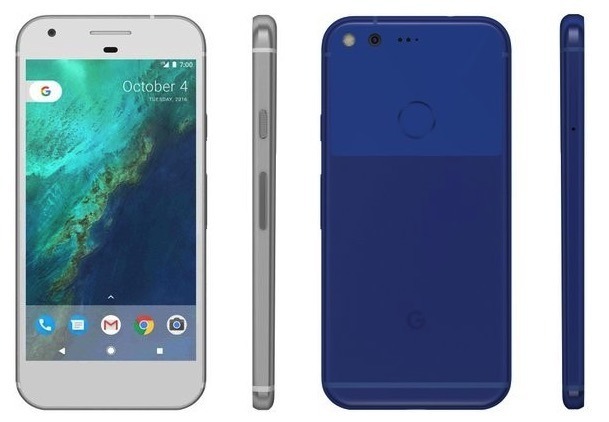 Riding off the success of its first self-designed phone, the Pixel, Google is at work on a second-generation model that will continue to challenge Apple's iPhone in the "premium" smartphone market, the company's hardware chief revealed on Friday.
"There is an annual rhythm in the industry. So, you can count on us to follow it," said Rick Osterloh in an interview with AndroidPIT. "You can count on a successor this year, even if you don't hear a date from me now."
Many smartphones, Apple's iPhones included, are released in the fall if not in the current post-Mobile World Congress season. The first Pixel was launched in Oct. 2016, roughly a month after Apple debuted the iPhone 7, and less than two months after Samsung shipped its ill-fated Galaxy Note 7.
"Pixel stays premium," Osterloh commented. Some of Google's earlier Nexus phones were popular for offering high-end specifications at medium-range prices, but the devices weren't intended to generate much revenue. Instead they were meant for developers and diehard Android fans, as well as leading the Android industry by example.
The Pixel represents Google's first serious attempt at turning a profit through smartphones. Though it already controls a small portion of U.S. marketshare, the company faces an uphill battle, given that in recent quarters Apple has regularly taken a majority of industry profits despite representing holding a minority of sales.
In one quarter Apple is even estimated to have taken 103.6 percent of operating profits, something made possible by losses at rival vendors. Apple has seized the majority of the operating profits in the smartphone industry for the last four years.
A fall release date would pit a "Pixel 2" head-to-head with Apple's rumored "iPhone 7s" models, as well as the "iPhone 8," which is expected to be the first OLED-based iPhone, using a 5.8-inch display with roughly 0.7 inches being set aside for virtual buttons. It may also sport wireless charging, some form of USB-C technology, and different biometric technologies including 3D facial recognition, iris scanning, and/or an alternate form of fingerprint detection.