Apple's online store will close Tuesday morning, fueling rumors of new products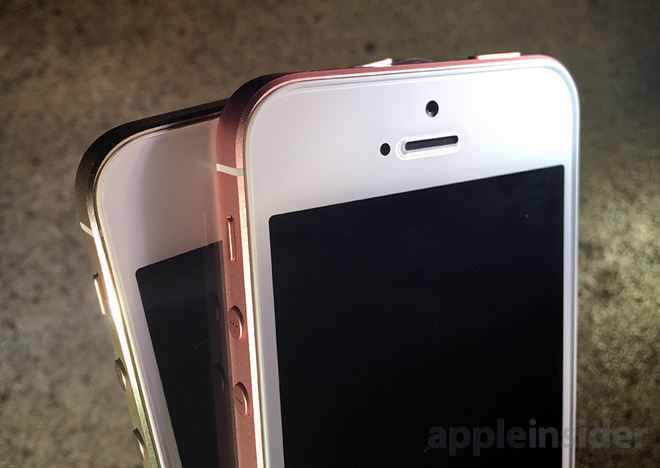 Apple's updated system status page now discloses upcoming maintenance for the company's website, revealing that there is a planned outage scheduled for early Tuesday morning, potentially in anticipation of a new 128-gigabyte iPhone SE and more.
The updated page reveals that all users will be affected by Apple Store maintenance from 3 a.m. until 8:30 a.m. Eastern. Perhaps not coincidentally, 8:30 a.m. Eastern is usually when Apple issues press releases for announcements, including new products.
The company also usually takes down its online store for a few hours when product updates are set to launch. The downtime allows landing pages and purchasing options for new devices.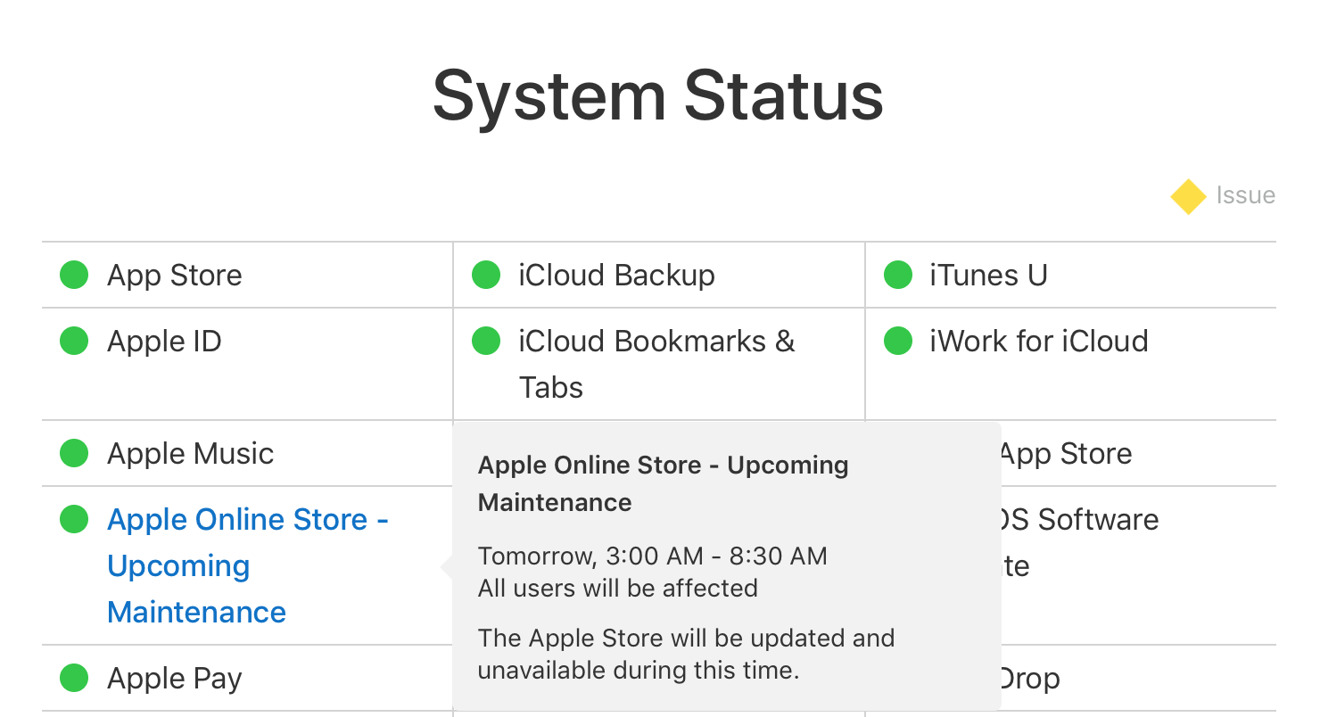 The announcement comes a week after rumors began suggesting that Apple is set to launch unnamed new products this week. Citing "reputable supply chain analysts," MacRumors indicated that the company is gearing up for new devices set to launch without a keynote presentation.
The lack of a keynote would suggest that whatever Apple has up its sleeve is minor. While new iPads — and in particular a redesigned 10.5-inch model — Â are expected to arrive soon, launching them without a media event would be unexpected.
Other potential options include a rumored 128-gigabyte iPhone SE, which would double the maximum capacity of Apple's entry-level phone. The iPhone SE launched at the end of March last year, so the timing could make some sense.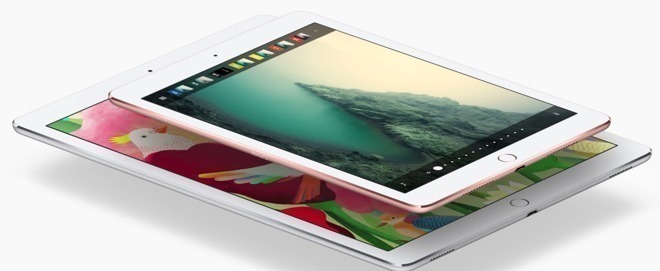 There have also been rumblings of a new (Product)Red iPhone 7 color option, expanding the flagship iPhone lineup mid cycle in a potential boost to sales before the "iPhone 8" hits later this year.
Apple is also said to be working on a new entry-level 9.7-inch iPad that could replace the iPad Air 2. However, it seems unlikely that Apple would refresh the low-end iPad separate from an event where high-end iPad Pro models are expected to be announced. It's more likely that Apple would launch all three anticipated products — Â the 12.9-inch iPad Pro, a new 10.5-inch model, and an entry-level 9.7-inch version — Â at the same time.