Plastc goes the way of Coin as Apple Pay takes the lead in digital payments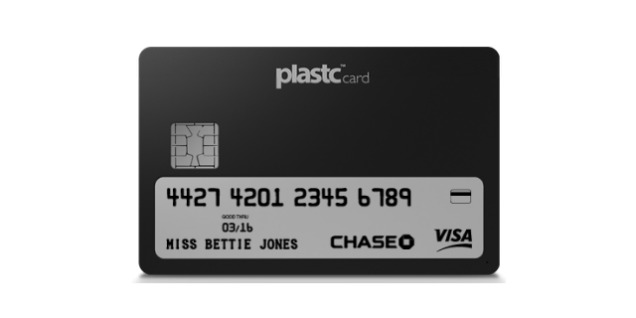 AppleInsider is supported by its audience and may earn commission as an Amazon Associate and affiliate partner on qualifying purchases. These affiliate partnerships do not influence our editorial content.
The digital wallet race just lost another contestant, with Plastc Card entering bankruptcy and announcing to investors that it will shut down without ever delivering the digital payment card. Plastc joins Coin— which threw in the towel in February— in the electronic money pit that Apple has avoided with Apple Pay.
News of Plastc leaving the digital payments market was sent to over 80,000 people who had pre-ordered the vaporware device for around $155 each, who will now be receiving nothing. Details of the notice were published by Gizmodo.
Like Coin, which launched via Kickstarter a year earlier in 2013, Plastc intended to deliver a single digital credit card that could act like a series of other credit cards, loyalty cards and other cards with a magnetic stripe. However, after launching in October 2014 it never got to the point of actually shipping its product.
According to a report by MagnifyMoney, Coin stopped producing cards last summer and sold off its technology to FitBit. It stopped supporting its $50 magstripe device in February.
Plastc was unique in that it planned to connect (via Bluetooth) to a smartphone app to load up to 20 cards. It also expected to support NFC transactions (like Apple Pay) as well as having an EMV chip for Chip-and-Pin use. The card was even supposed to feature an eInk touchscreen for basic interaction.
While attracting attention as a novelty, the limited utility of Coin and Plastc didn't draw enough mass market interest to keep the projects in float. Two other card projects— Stratos and Swyp— also appear to have given up.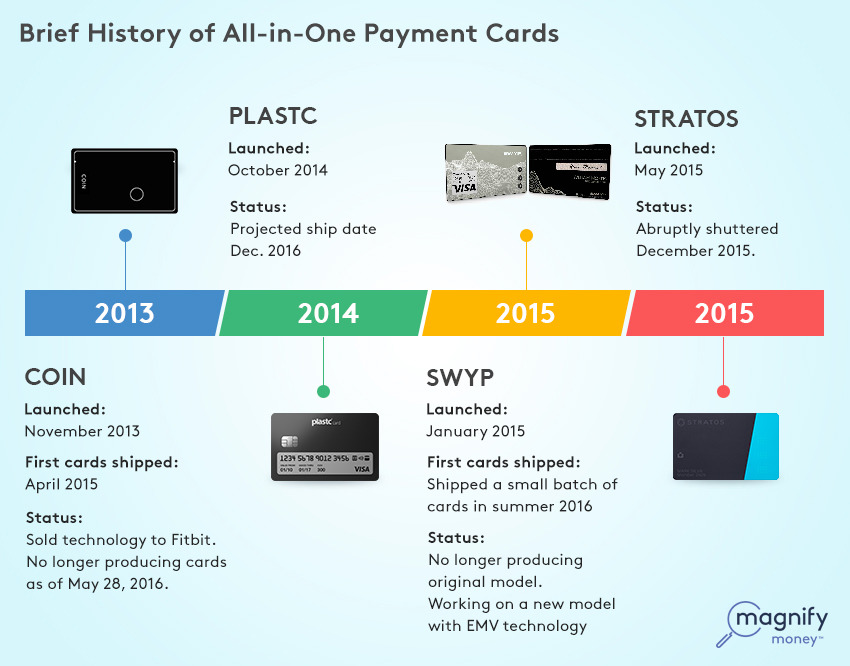 Apple Pay beats digital cards
A bigger problem for these payment cards is that users who want to simplify the number of cards they carry on them can use Apple Pay on their phone, which also works with digital tickets, boarding passes and other passes stored in iOS Wallet. Apple has also built stronger security features into Apple Pay than a physical card can provide.
After years of secret development, Apple announced Apple Pay alongside the introduction of iPhone 6 in late 2014. It also made Apple Pay a key feature of Apple Watch, which it began selling in early 2015. Apple has also facilitated Apple Pay for payments in apps, and has since added the ability to do iPhone-assisted Apple Pay web transactions on Macs as well.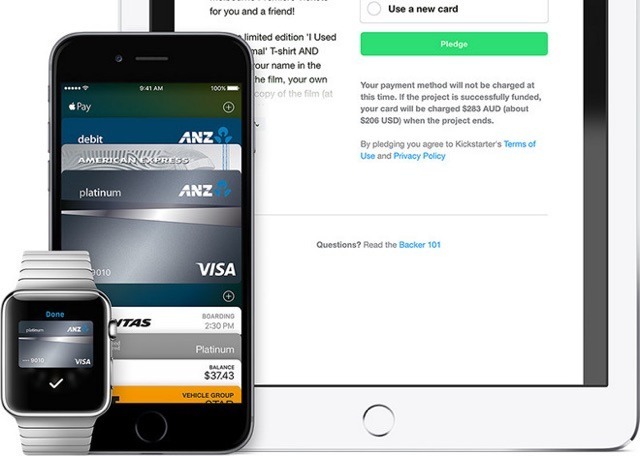 During its last earnings call, Apple said that global Apple Pay transactions were up 500 percent year-over-year in the December quarter, backed by triple the number of users.
Third party data from Boston Retail Partners announced in February that Apple Pay passed up PayPal to become the most widely accepted mobile payment system among U.S. merchants, reaching 36 percent penetration. PayPal is accepted by 34 percent of merchants, followed by MasterCard PayPass (25 percent), Android Pay (24 percent), Visa Checkout (20 percent), Samsung Pay (18 percent) and Chase Pay (11 percent).
Apple Pay is also officially supported in fourteen other countries, including Australia, Canada, China, France, Hong Kong, Ireland, Japan, New Zealand, Russia, Singapore, Spain, Switzerland, the U.K., and the recently added Taiwan.