Dutch judge rules Apple can't swap refurbished iPads for broken ones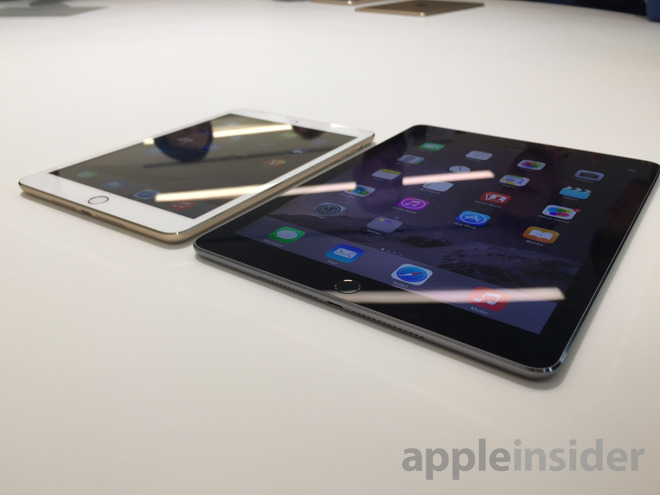 Another court ruling in the Netherlands mandates that when Apple needs to replace a broken iPhone or iPad, it must do so with a new unit, and not a refurbished one.
The suit started in 2015 when a woman purchased an iPad Air 2 with AppleCare. After four months, the unit developed wi-fi issues, and Apple replaced her tablet with a refurbished unit — as is normal for Apple and spelled out in the device's terms of service.
Despite the terms, the judge overseeing the case ruled on April 18 that Apple can only replace like with like. While a device purchased refurbished can be replaced with a refurbished product, a device purchased new must be replaced with a new device.
"If a plaintiff had purchased a refurbished or replacement iPad, Apple may replace it with a refurbished or replacement copy," ruled the judge. "But if the consumer, as in this case, purchased a new iPad , She is entitled to a new iPad as a replacement. "
The ruling does not cover replacement parts, however. It affirms a previous ruling from December 2016, disallowing refurbished iPhones from being doled out for service swaps.
In July, Apple was hit with a class action suit filing in California, with the same complaint as the two from the Dutch courts — that refurbished devices are not the same as new, and shouldn't be used as service exchanges. Lawyers for the claimants declare in the suit that refurbished means "a secondhand unit that has been modified to appear to be new" and therefore, cannot be equivalent in durability or functionality to a new unit.
The U.S. court case will also hinge on the definition of refurbished, and on how the court interprets "equivalent to new in performance and reliability," which remains in the Dutch terms of service and was present for both the December ruling, and now April's.
Parts that are replaced in a repair at an Apple authorized service location are required to be returned to Apple for evaluation and potential component level repair, with the goal of an eventual return to service stock.
While some parts on Apple iOS devices can't be refurbished, like displays, damaged devices claimed by Apple during the repair process are often sent to a central depot for examination. They are repaired, or "refurbished," and either sent back into the service replacement process, or re-sold by Apple or an allied vendor directly to consumers as a refurbished product.