Google adds 'Smart Replies' to Gmail for iOS, based on machine learning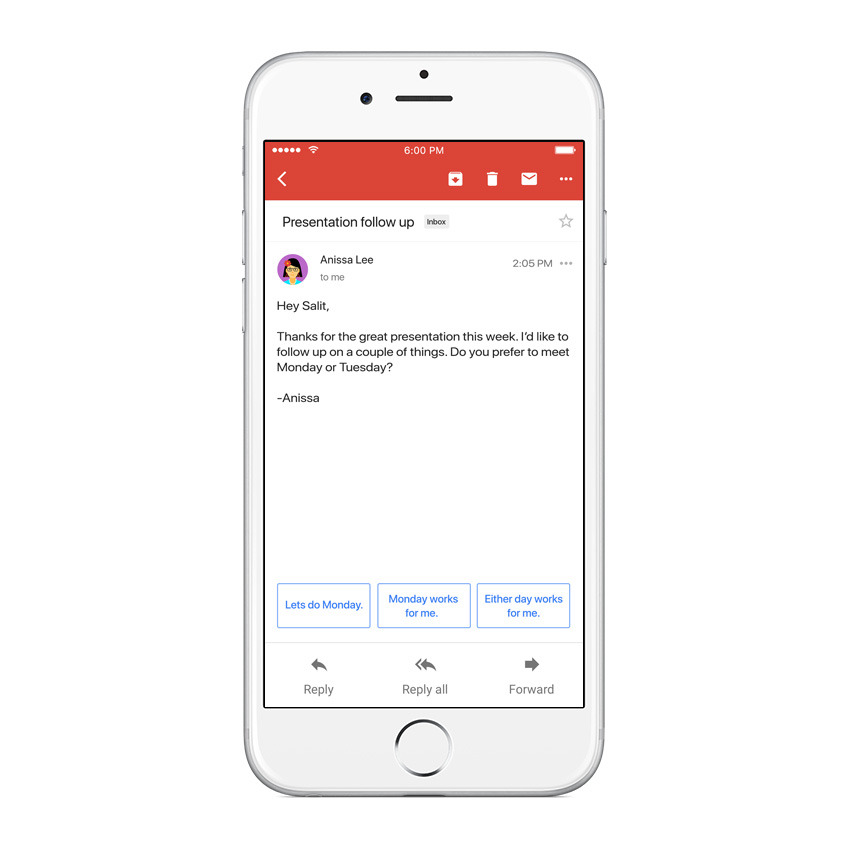 Coming alongside the start of its annual I/O conference, Google is on Wednesday launching an updated Gmail app for iOS and Android, introducing a "Smart Reply" feature based on the company's machine learning technology.
In some email replies, the app will now display three canned responses based on what it thinks the original message is asking. If a person is asking whether to meet on Monday or Tuesday, for instance, options might include "Let's do Monday," "Monday works for me," or "Either day works for me."
Generated responses should evolve over time based on how they're used. Regardless, people will be able to edit Smart Replies before sending for the sake of accuracy.
The feature will initially work only in English, but Google is promising Spanish support in the next few weeks. More languages will come later on.
The technology was already in Google's Inbox email client and Allo messaging app, but Gmail is much more widely used and one of Google's signature services.