Apple Watch band lineup boosted with new Sport, Nike Sport, and Pride bands

Apple is now shipping a summer 2017 series of Apple Watch bands, including a slightly different version of the LGBT Pride band from the 2016 parade in San Francisco.
The Nike Sport Bands have been released on the Apple Store, matching Nike's recent footwear offerings. The $49 bands include Blue Orbit/Gamma Blue, Obsidian/Black, Light Violet/White, and Violet Dust/Plum Fog.
Additions to the Sport Band lineup include new Flamingo, Mist Blue, and Pollen colors. All of the new Sport Bands retail for $49.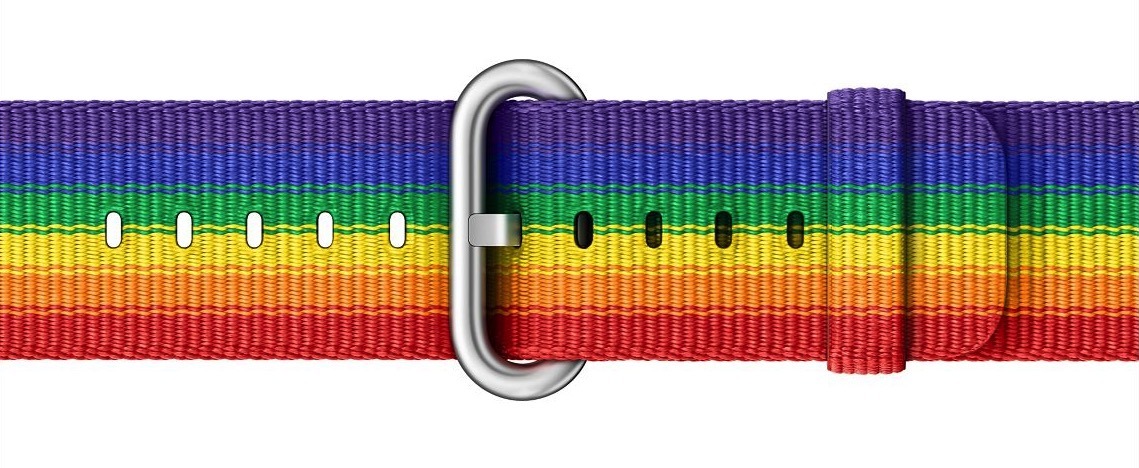 Exclusively from Apple is the Pride Edition Woven Nylon band. The band was initially given the Apple employees at the Pride parade in San Francisco. It retails for $49, and is available for both 38mm and 42mm watches. Prior to the re-release, prices were hitting over $100 for the band on eBay and other second-hand marketplaces.