E3 2017: 'Hitman,' 'Ark: Survival Evolved,' 'The Pillars of the Earth' coming soon to Mac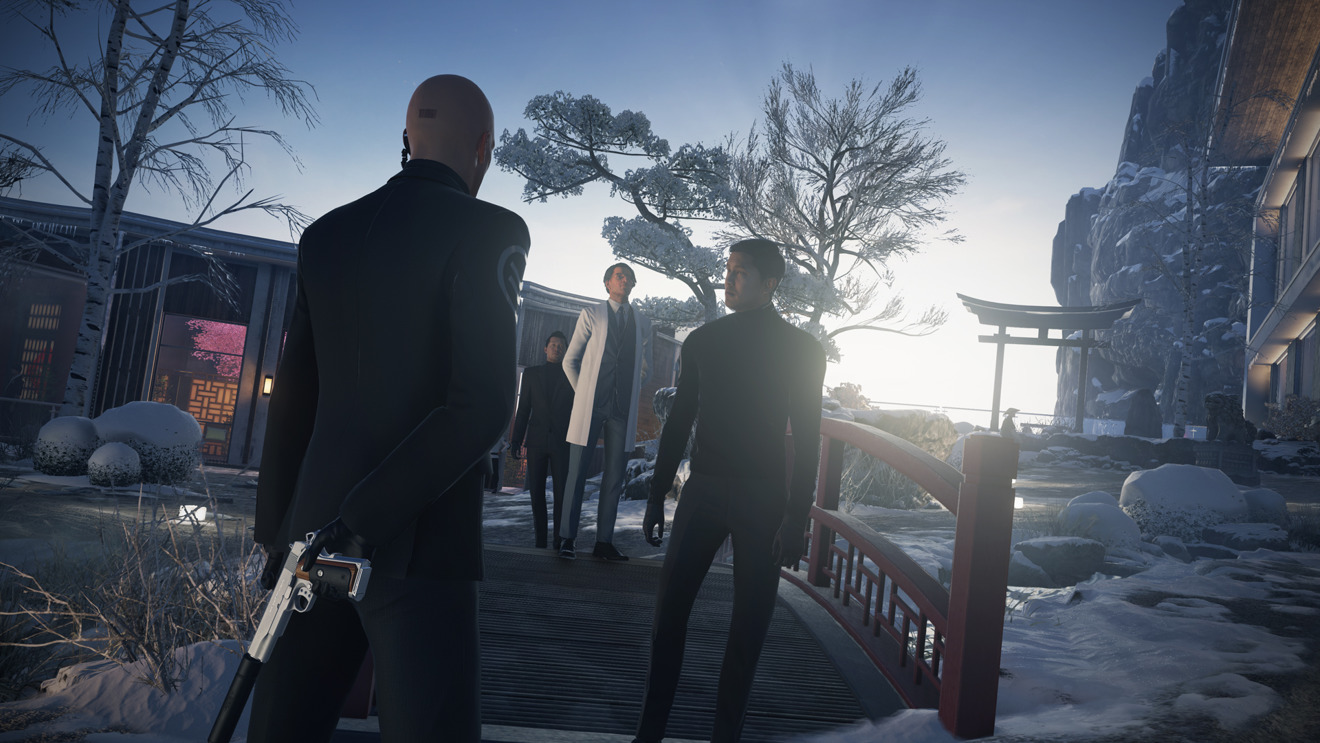 AppleInsider is supported by its audience and may earn commission as an Amazon Associate and affiliate partner on qualifying purchases. These affiliate partnerships do not influence our editorial content.
Three games are preparing to launch on Mac this summer, with 'Hitman' arriving on June 20, 'Ark: Survival Evolved' leaving Early Access after two years with a full release on August 8, and the first part of 'The Pillars of the Earth' game adaptation shipping August 15.
Feral Interactive is bringing "Hitman - The Complete First Season" to macOS on June 20. Originally released in 2016 as an episodic title, the Feral release will include all parts, with each episode featuring a new location and fresh targets, with the famed assassin Agent 47 tasked with completing missions before escaping.
Each episode introduces a populated sandbox that provides a variety of ways for players to take down their targets in creative ways. The latest edition of the series takes Agent 47 from a fashion show in Paris to markets in Marrakesh, and a luxury resort in Bangkok, with each including unique disguises, distractions, environmental hazards, and found objects.
Another new edition to the franchise are escalation contracts, that allow players to replay missions with more challenges added over time to make them more difficult. An "Elusive Targets" feature brings one-off missions to locations, with players given only one chance to eliminate them.
"Hitman" for macOS will ship through the Feral Store and Steam, priced at $59.99.
While system requirements will be confirmed on the release day, Feral warns the game will initially launch with support for AMD graphics cards only, but aims to provide details for Intel-based graphics, as well as Nvidia for those using external graphics card enclosures, in the near future.
While billed as the first season of episodic content for the franchise, it is unclear if there will be a second season at all. In May, Square Enix announced it was selling off "Hitman" developer IO Interactive, though the publisher has also advised it is willing to sell the "Hitman" rights so that IO can continue developing the franchise.
"Ark: Survival Evolved" will be ending its protracted and public development in August, with a final retail and digital release. Developed by Studio Wildcard, the survival game will be launching the game on Mac, PC, Xbox One, and PlayStation 4 on August 8, including some collector's editions.
The game starts players off on an island called Ark with no resources or clothes, with the immediate task of building shelters and acquiring items needed to survive. As the game progresses, crops can be grown and harvested, items can be crafted, and new technologies researched, in order to take on the environment and to eventually escape.
Dinosaurs and other primeval creatures feature in the game, with over 100 creatures planned for the final release. These can be caught for food or to keep as a pet, with training allowing it to follow commands to help with hunting, carrying around equipment, and for selective breeding to own animals and dinosaurs with specific traits.
Two collectors editions will be available during the launch, with the $100 "Explorer's Edition" offering the game's season pass, including access to the existing Scorched Earth expansion and two future downloadable add-ons. The other, the $160 "Limited Collector's Edition" adds in a notebook containing information about the game, a cloth map of the game's island, the soundtrack, and a poster.
Unusually for a launch, "Ark: Survival Evolved" already has a large player base, due to its development and release through Early Access programs, such as the one offered by Steam. The game has been available to play in an earlier form since June 2015, with over 9 million players paying to gain access to it before launch.
Daedalic Entertainment is preparing to ship the 2D point-and-click adventure game "The Pillars of the Earth." Adapted from the Ken Follett historical novel of the same name, the game follows the building of a cathedral in 12th-century England, and the trials and tribulations of characters constructing the building.
The game is set during a period of medieval history called The Anarchy, with the cathedral's construction used as a way for a small town to provide security and wealth to its citizens. Players will be able to play with three main characters from the book, with apprentice stonemason Jack disgraced noblewoman Aliena, and Philip the monk overseeing the cathedral's creation.
The thousand-page tome is being split up into three separate "books," with each covering seven chapters. The first book, titled "From The Ashes," will be available at launch, with two others provided to players in the future as part of the game's season pass, with more details of the two books expected during Gamescom later this year.
The game uses over 200 hand-painted backgrounds to bring the world to life, as well as an orchestral soundtrack by the FILMharmonic Orchestra of Prague.
Shipping on August 15, "The Pillars of the Earth" will be available on Mac, PC, Xbox One, and PlayStation 4. The current minimum specifications claim the game will require a dual-core 2GHz processor, 2GB of RAM, 5.8GB of available space, and either a GeForce 130-series or ATI Radeon HD 4850-series GPU, though these are still subject to change.