Apple explains how to customize and share Photos Memories in new tutorials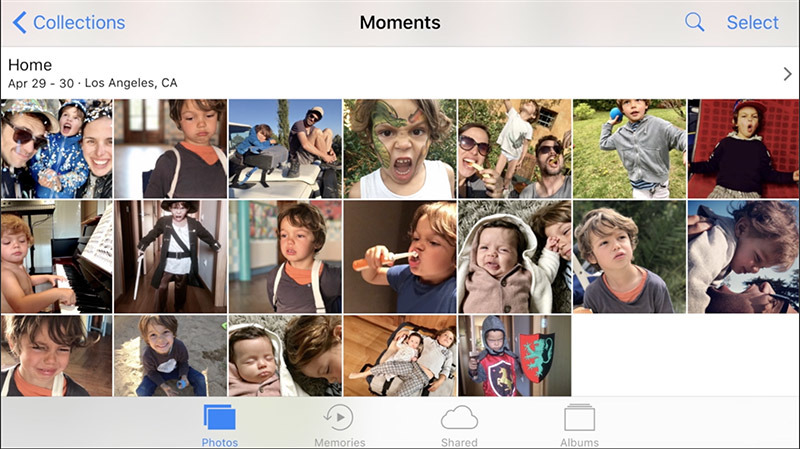 Expanding its "How to Shoot on iPhone 7" tutorial series, Apple on Wednesday posted a pair of videos explaining how to customize and share Memories clips generated by the Photos app in iOS 10.
Simultaneously posted to Apple's "How to Shoot on iPhone 7" webpage and official YouTube channel, the video explainers are produced in the same style as the first tutorials published in May. In all, the webpage dedicated to teaching users how to get better results from their handset now boasts 23 shorts covering topics ranging from converting color photos to black and white to capturing intimate moments with zoom.
Today's clips focus on Memories, an iOS 10 feature that automatically builds a custom video by scanning a local device library for meaningful people, places and times. Depending on the amount of incoming content, Memories creates a new piece each day, presented as a slideshow or automatically-edited movie.
The first tutorial, entitled "How to customize memories on iPhone 7," deals with moods. With movie Memories, users can select from a variety of "moods" that change the music and title style to match saved images. For example, a "Chill" mood might be suitable for pictures and video of a lazy day at the river, while "Epic" can be applied to fast action shots like those captured at a sporting event.
Apple allows for more deeper customization, including clip length, photo selection and individual clip trimming, but those features are not covered in the explainer.
The second video, "How to share Memories on iPhone 7," is fairly straightforward and shows users how to send a generated Memory to friends and family with iOS Share Sheet functionality.
Earlier this week Apple published a new advertisement called "The Archives" that threw a spotlight on Memories, or more specifically how the feature can in seconds accomplish what would have taken hours to reproduce in the non-digital age. The commercial accompanied the release of a tutorial titled "How to play Memories on iPhone 7."