US House panel votes to adopt loose rules on testing of self-driving cars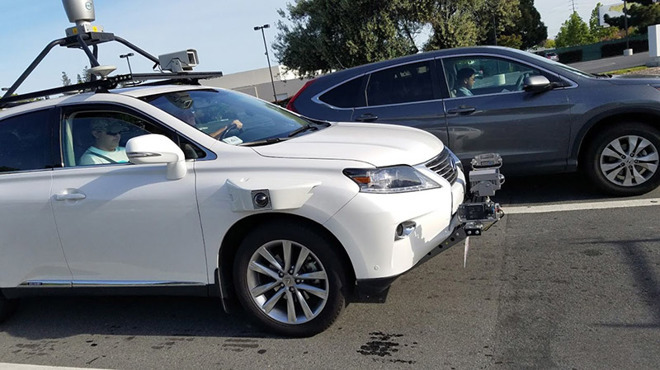 A panel of the U.S. House Energy and Commerce Committee has tentatively voted to move forward with a proposal that, if turned into law, would establish a relatively loose federal framework for testing self-driving cars, including Apple's "Project Titan."
The panel on Wednesday voted to let automakers deploy as many as 100,000 self-driving vehicles without complying with current safety standards, Reuters said. Companies would have to submit safety assessment reports to regulators, but without the onus of getting approval before new technologies are deployed.
Specifically, according to a draft measure, firms would have to show that cars "function as intended and contain fail safe features." The Transportation Department would not be able to "condition deployment or testing of highly automated vehicles on review of safety assessment certifications."
Another provision would block states like California from imposing their own rules on self-driving technology. Companies like Alphabet, GM, and Tesla have been lobbying Congress, worried that states could hamper development.
Representative Robert Latta (R-OH), in charge of the panel, said that he will consider possible changes before the full committee votes later this month. The whole House won't be in a position to vote until after the summer recess ends in September.
One possible addition could come from auto dealers, who have been pressuring the Committee to include language assuring them states would still be able to block automakers from selling directly to the public. Such laws have proven problematic for Tesla, which has showrooms across the U.S. but can't operate a full-fledged dealership.
Others, such as Representative Frank Pallone (D-NJ), have cautioned that state rules could be abolished without the National Highway Traffic Safety Administration having any to replace them.
Apple only recently began testing a small number of modified self-driving vehicles in California. The company's long-term plans are unknown — while it could resume work on its own vehicle, it may choose to partner with an existing automaker or ridesharing service, such as China's Didi Chuxing.
Note: Due to the political nature of this article, comments have been disabled. Appropriate discussion should be directed to our "Political Outsider" forum.