AT&T revives free Apple TV offer for new DirecTV Now subscribers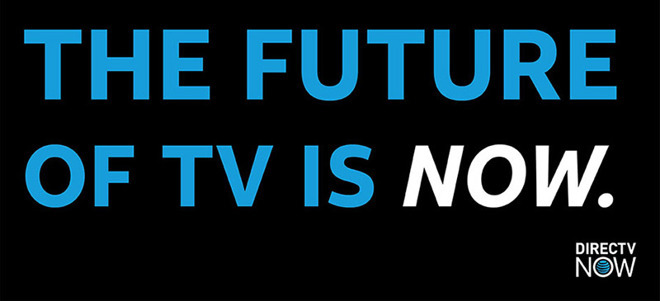 AT&T on Wednesday renewed a promotional plan that offers new DirecTV Now customers a free 32GB Apple TV when they sign up for a three-month paid subscription.
Originally a limited time offer available to customers when DirecTV Now launched last year, the Apple TV giveaway has been revived. AT&T quietly announced the promotion's continuation in a post to its community support forums.
There is a catch to AT&T's offer, however. Unlike the initial promotion, the current offer is not available online or through the DirecTV Now app, meaning customers need to subscribe at an AT&T store or authorized retailer, or call AT&T directly.
For AT&T wireless subscribers on unlimited plus or choice plans, the Apple TV offer can be stacked with the firm's $25 video loyalty credit. That amount can be put toward the requisite upfront subscription price, which comes out to $105 for the lowest DirecTV tier.
The streaming platform provides users with a slate of popular cable channels including properties owned by AMC, Discovery, Disney, NBCUniversal and Viacom, among others. Most recently, AT&T this month struck a deal with CBS to carry streaming and on-demand content from CBS News, CBS Sports Network, The CW, Pop and Showtime.
Along with Apple TV, DirecTV Now supports a wide variety of internet-connected devices including Amazon Fire TV and Fire TV Stick, iPhone, iPad, Android hardware, Chromecast (Android at launch; iOS in 2017) and Google Cast-enabled LeEco ecotvs and VIZIO SmartCast Displays. Subscribers can also access programming through web browsers like Safari, Chrome and Internet Explorer.
AT&T's offer is available while supplies last, and devices ship out within two to three weeks of placing an order.