Ningbo, China Apple store at Tianyi Square opens Sept. 16 in time for 'iPhone 8' release
By Mike Wuerthele
Tuesday, September 05, 2017, 07:56 am PT (10:56 am ET)
Apple has declared that it's Ningbo, China location at Tianyi Square will open on Sept. 16 —just in time to sell whatever Apple has in store for its fall releases.




The store will be number 41 in China. It will be located in the Tianyi Square retail area location 133, amongst 300 other retail establishments in the area.

Based on pictures from the area, and the sheer size of the location, the new store appears to be geared towards Apple's new retail vision, with a large central gathering space, and conventional retail operations taking place on the periphery of the building.



Early in the construction process



Apple retail head Angela Ahrendts declared that Apple would have 40 stores in China in by the end of 2016 —with the goal met in June of that year.



Unbeatable Deals from AppleInsider & Apple's Top Authorized Resellers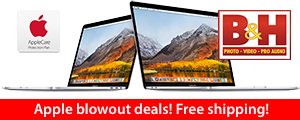 Lowest Prices Anywhere!