Tim Cook says Apple will continue to push for 'Dreamers' despite Trump plans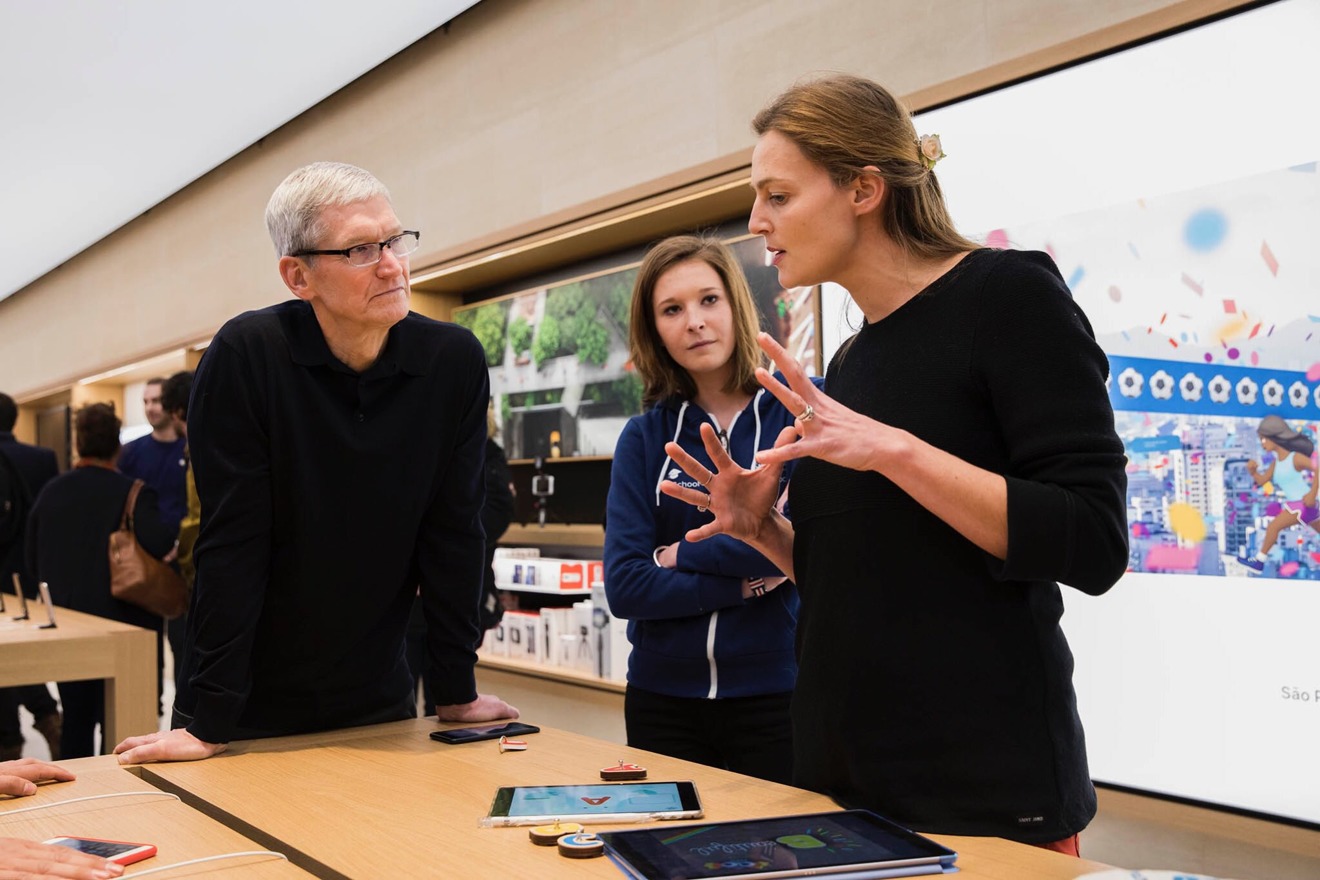 AppleInsider is supported by its audience and may earn commission as an Amazon Associate and affiliate partner on qualifying purchases. These affiliate partnerships do not influence our editorial content.
Apple CEO Tim Cook reportedly issued a company-wide email on Tuesday morning, promising to support "Dreamer" immigrants despite new plans by U.S. President Donald Trump's administration to end the Deferred Action for Childhood Arrivals (DACA) program in six months, at least without a replacement by Congress.
"I am deeply dismayed that 800,000 Americans — including more than 250 of our Apple coworkers — may soon find themselves cast out of the only country they've ever called home," Cook said in one part of the email, seen by MacRumors. He added that he received "several notes" from Apple-employed Dreamers over the weekend, some of whom don't remember living outside the U.S.
"I want to assure you that Apple will work with members of Congress from both parties to advocate for a legislative solution that provides permanent protections for all the Dreamers in our country," Cook asserted. "We are also working closely with each of our co-workers to provide them and their families the support they need, including the advice of immigration experts."
Cook tweeted his support for DACA on Sunday. Prior to that, he also signed a FWD.us letter addressed to several federal politicians — including Trump — that was backed by fellow tech CEOs such as Amazon's Jeff Bezos and Google's Sundar Pichai.
Cook has verbally opposed the Trump administration on a number of issues, such as transgender rights and climate change. He has nevertheless avoided direct confrontation, preferring to engage with the administration to further Apple's interests, where possible.
Note: Due to the political nature of this story, comments have been disabled. Readers are free to register and discuss this story in the Political Outsider forum.