Quick charging the iPhone 8 and iPhone X requires at least $70 in accessory purchases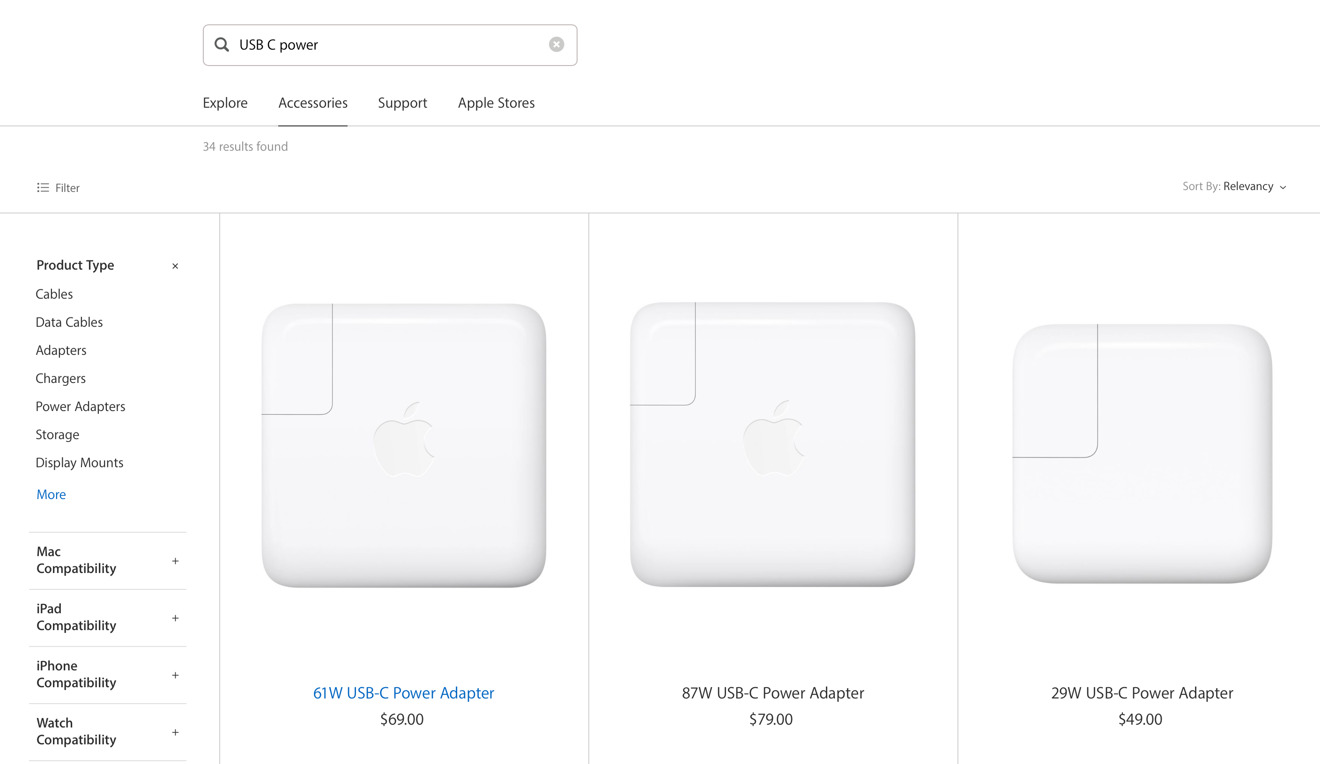 AppleInsider is supported by its audience and may earn commission as an Amazon Associate and affiliate partner on qualifying purchases. These affiliate partnerships do not influence our editorial content.
Apple says that the iPhone 8 and iPhone X will charge from completely depleted to 50 percent in 30 minutes — but what it omits is that it requires additional purchases to do so, from a narrow range of vendors.
During Tuesday's release event, Apple briefly noted that both of its new phones had quick charging, allowing a user to return to action relatively quickly after draining a device. However, the 5W adapter that is included with both the iPhone 8 and iPhone X is not up to the task.
Apple notes that it's line of USB-C chargers such as that needed for the MacBook and MacBook Pro are required for the feature, and a USB-C to Lightning cable. The AC adapter runs between $49 an $79, with Apple's cable retailing for $25 for the one-meter version and $35 for the two-meter run.
So far, Apple has not been forthcoming if the Thunderbolt 3 ports on the 2016 and 2017 MacBook Pro can be used to quick charge an iPhone 8 or iPhone X. Apple's Qi charging capability will not provide sufficient power at 7.5W, and not likely if the equipment is capable of the 15W provided by the newest specification of the protocol.
The whole affair is reminiscent of long charging times with Apple's standard iPad chargers. In order to charge the 12.9-inch iPad faster than it can be depleted while under heavy load, a USB-C adapter is required as well.
At this juncture, it is not clear specifically which third party accessories that comply with the USB-PD protocol embedded into the USB-C spec will work. AppleInsider has proven in-house that the $50 street price Anker USB Tyoe-C 5-port 60W wall charger works with a first generation iPad Pro and a 15-inch 2016 MacBook Pro in clamshell mode, and is fully compliant with USB-PD — but Apple's 29W adapter is the same price.
Apple and Belkin are about the only game in town right now for reliable USB-C to Lightning cables. Some other third-party options have popped up at various vendors, but reliability and durability are hard to assess.
However, we have had less luck with other vendors.