Samsung Electronics CEO announces resignation as company forecasts record profits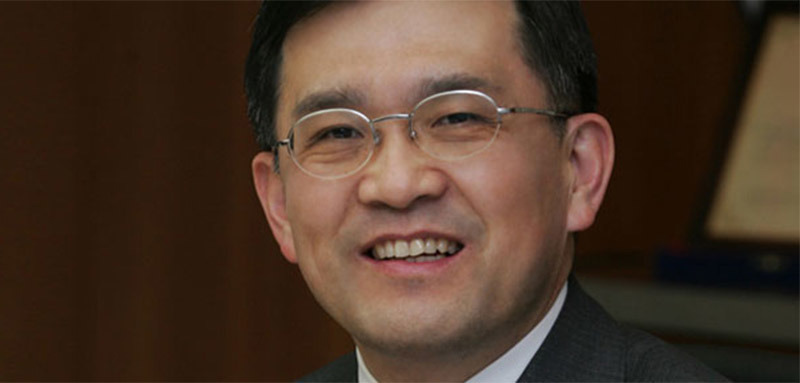 AppleInsider is supported by its audience and may earn commission as an Amazon Associate and affiliate partner on qualifying purchases. These affiliate partnerships do not influence our editorial content.
Longtime Apple "frenemy" Samsung Electronics on Friday local time said CEO and Vice Chairman Kwon Oh-hyun will resign from management effective March 2018. The surprise announcement comes as the South Korean tech giant forecasts record-breaking quarterly profits on the back of strong memory chip gains.
Kwon was expected to take on a more significant role at Samsung in light of a corruption scandal that rocked the electronics titan, as well as the departure of other top executives, reports Reuters.
In February, Samsung scion Jay Y. Lee was arrested for his part in a bribery scandal involving former South Korean President Park Geun-hye. The executive was later sentenced to five years in prison for bribery, embezzlement, perjury and of hiding assets abroad.
Kwon, 64, was named Samsung Electronics CEO in 2012 after a 32-year rise through the ranks. Prior to his appointment, Kwon led Samsung's hugely successful semiconductor unit, earning him the nickname "Mr. Chip." Alongside his duties as chairman of the board, Kwon continued his role as head of Samsung's chip business and became CEO of Samsung Display in 2016.
"It is something I had been thinking long and hard about for quite some time. It has not been an easy decision, but I feel I can no longer put it off," Kwon said in a letter to employees. "As we are confronted with unprecedented crisis inside out, I believe that time has now come for the company start anew, with a new spirit and young leadership to better respond to challenges arising from the rapidly changing IT industry."
The executive who was widely regarded as Samsung Group's second in command will serve out his term as chairman of the board and board director until March 2018, at which time he is expected to step down from all management positions.
While Kwon's exit leaves Samsung Group with yet another key role to fill, the conglomerate's electronics business is in good standing.
Earlier in the day, Samsung Electronics, the world's largest maker of smartphones, TVs and memory chips, announced earnings guidance for the third fiscal quarter of 2017, noting a nearly three-fold uptick in operating profit year-over-year. The company said operating profits likely hit 14.5 trillion won ($12.8 billion) on sales of about 62 trillion won, up 29.7 percent from the same time last year.