Studded 'Medor' Hermes bands coming to Apple Watch on Nov. 14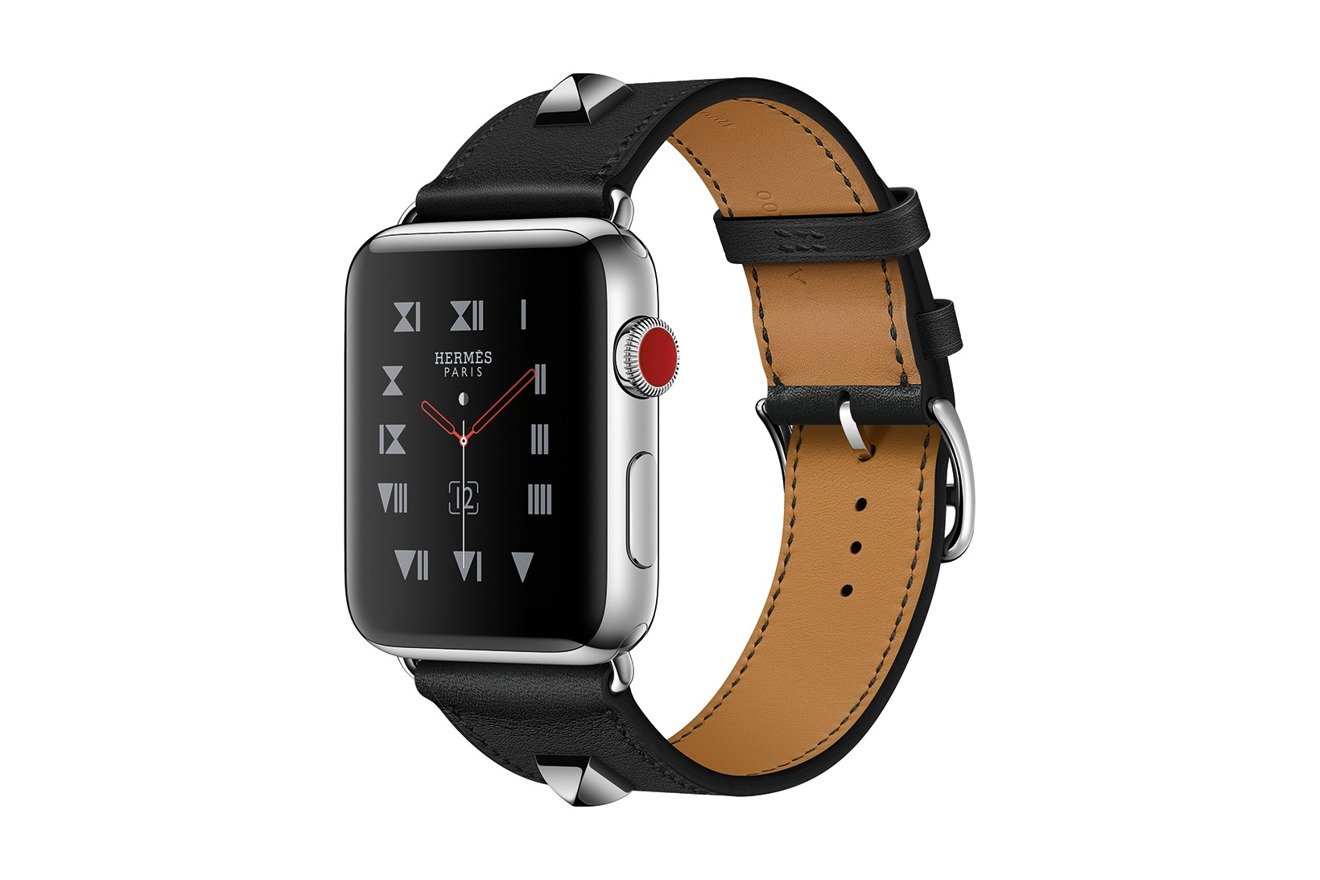 Apple and luxury brand Hermes are preparing to ship two new Apple Watch bands, both under the "Medor" name.
The products include a 42-millimeter Single Tour and a 38-millimeter Double Tour, each clad in black leather with protruding studs. Their designs are modeled after dog collars, echoing some of Hermes' earliest work, Hypebeast noted on Thursday.
People will be able to buy the bands individually, but Apple is also set to ship a version of the Apple Watch Hermes which will include a Medor and an exclusive watchface based on the Carrick font.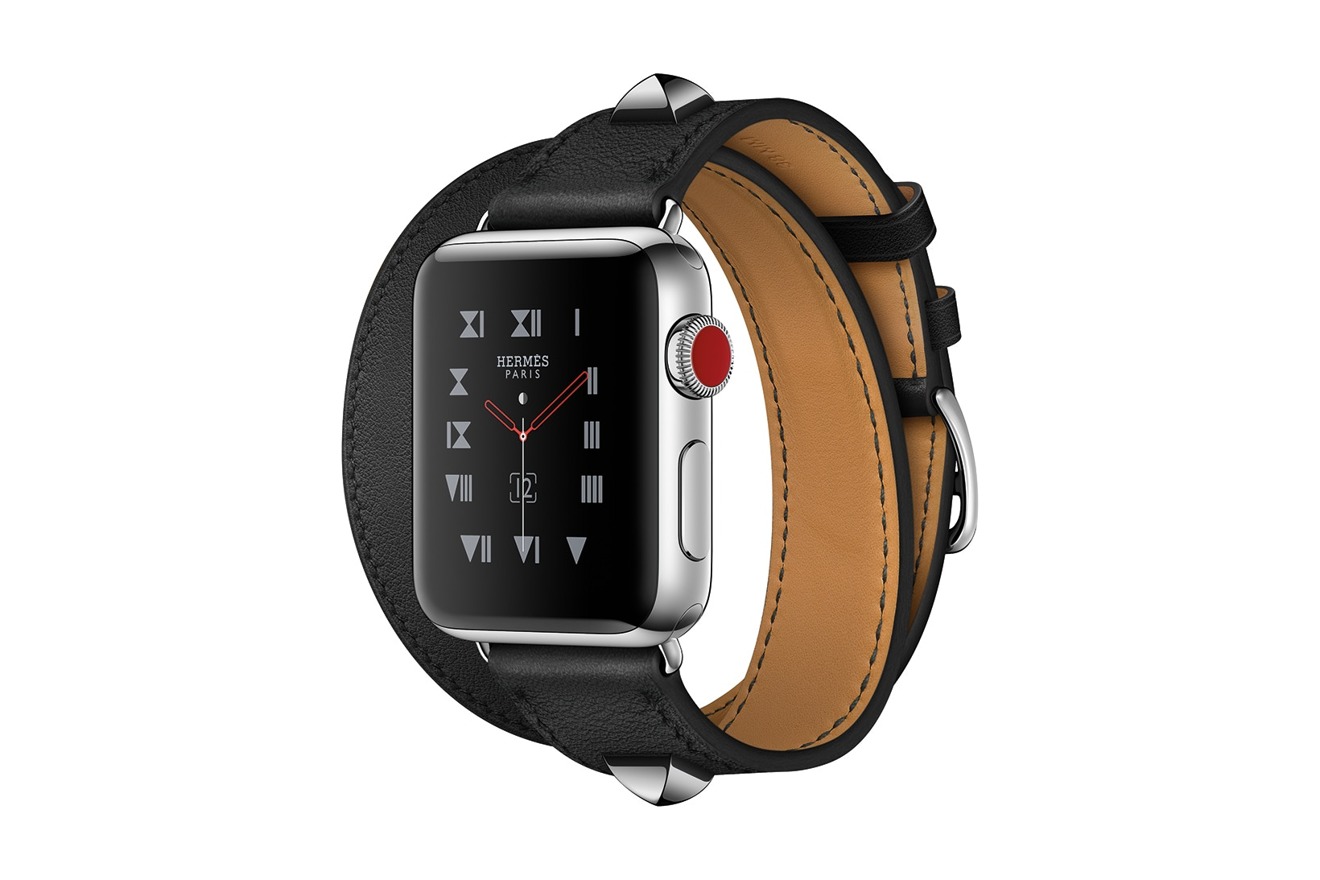 On Nov. 14, the Single Tour Medor band will go on sale for $439, while the Double Tour version will fetch $589. Those prices are $100 higher than other equivalent Hermes bands.
It's unknown how much the Medor bundle will cost, but other models of the Hermes Watch can cost between $1,199 and $1,399.