iOS 11.2 beta switches on quicker 7.5W wireless charging for iPhone 8 & X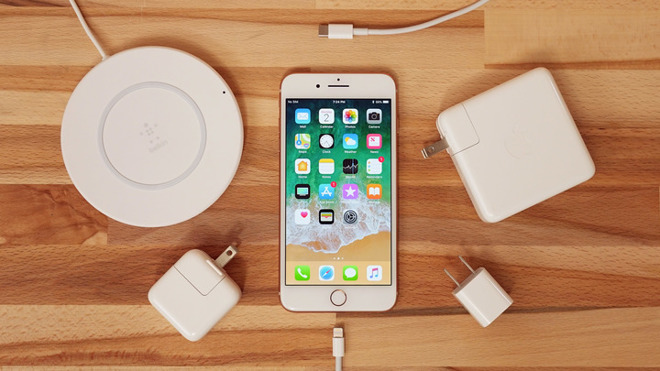 With iOS 11.2, still in beta, Apple has silently enabled promised 7.5-watt wireless Qi charging for the iPhone 8, 8 Plus, and X — faster than the 5 watts the devices supported at launch.
Using the beta and Belkin's Boost Up pad, an iPhone X can charge from 46 to 66 percent in 30 minutes, MacRumors noted after acting on a tip from accessory maker RAVpower. The same iPhone only progressed from 46 to 60 percent in 30 minutes on a pad limited to 5 watts.
7.5 is still slower than the 15-watt maximum supported by Qi, and many cable-based charging options, but nevertheless beyond the 5-watt wired adapter bundled with iPhones. Indeed Apple has sometimes come under fire for not including a more powerful adapter.
It's not clear why Apple had to wait to enable 7.5-watt support, but presumably the company just didn't have time to test and optimize it ahead of the new iPhones' launch.
iOS 11.2 is currently in its third beta, available to both developers and the public. It could still be a few weeks before the finished update goes live.