How to set up and use Apple Pay Cash on Apple Watch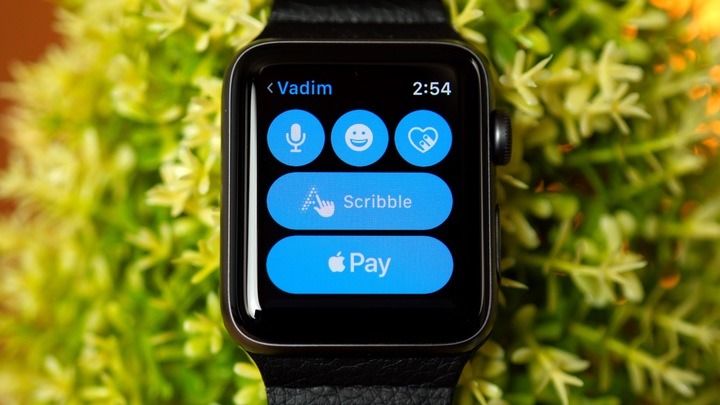 AppleInsider is supported by its audience and may earn commission as an Amazon Associate and affiliate partner on qualifying purchases. These affiliate partnerships do not influence our editorial content.
Apple Pay Cash launched with last week's release of iOS 11.2 for iPhone and iPad, and watchOS 4.2 for compatible Apple Watch devices. Check out this video to learn how to set up the feature on Apple Watch.
Upon installation of watchOS 4.2, users will see an Apple Pay Cash option within the Watch app's Wallet settings on a paired iOS device. Simply switch the option to the on position and sign in with your Apple ID.
When the Apple Pay Cash prompt shows up, tap "Continue," and iOS will automatically start setting it up. Once it's complete, you will see your Apple Pay Cash card alongside any other cards connected to your Watch. Tap on the card to find more information and settings, including an option to verify your identity to make sure there are no issues sending cash through the service.
Your Apple Pay Cash card should now show up in your Apple Watch's Wallet. From here, you can swipe up to view your card balance and double click to pay at any store that supports Apple Pay.
At the bottom of a conversation in Messages, you'll see a new Apple Pay button. Tapping on it will allow you to adjust the payment amount. Tapping on the "Pay" buttong will trigger a prompt to double click the side button, which sends the payment. Processing should only take a few moments.
If the payment says "Pending," it could mean that the other user hasn't set up Apple Pay Cash on their device. In such cases, tap on the Apple Pay Cash image in a Messages thread, hit view payment information, and cancel the payment.
When it works correctly, you can tap on the Apple Pay Cash image to confirm that a payment is complete.
On the receiving end, the user should see a message confirming that the payment was sent. They can then tap on the icon within Messages to view payment information.
Friends might also request a payment from Messages, which can be authenticated and paid directly from Apple Watch. You can adjust the payment amount if you'd like, then double click to pay.
Finally, if you head into Wallet app, you can check the balance of your Apple Pay Cash Card.