Samsung Galaxy Note 8 users reportedly unable to recharge completely flat battery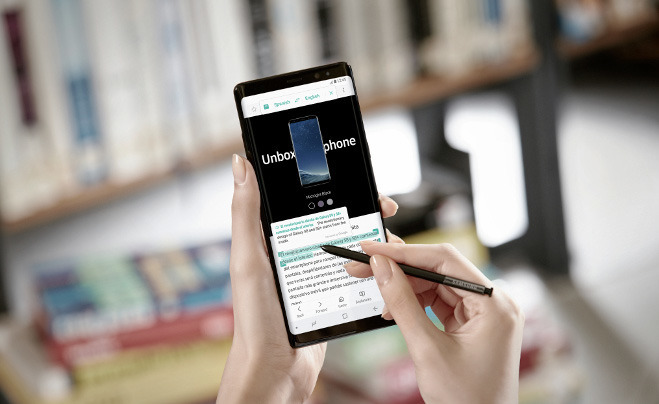 Samsung's Note line of smartphones is continuing to have battery-related issues, with reports of owners discovering their Note 8 fails to recharge at all once the power level for the battery hits zero percent, a problem the South Korean electronics giant has acknowledged and is attempting to rectify.
The current Galaxy Note 8 battery issue is actually one suffered by other smartphones and tablets, in that a small amount of battery power is required by the phone itself to allow its power management system to function. If there isn't enough available charge to power the phone to a point where it is capable of managing the incoming power from a cable, the phone simply shuts off again.
According to comments received by Android Authority, this issue also extends to the Galaxy S8 in a small number of cases, but hasn't been widely reported.
A statement from Samsung provided to Engadget claims the company has received "a very limited number of reports which could be associated with the power management circuit." A spokesperson added Samsung was "unable to comment further" until it is able to "obtain more specific information from the phone."
Samsung advises customers affected by the problem or with questions about their Note 8 to contact the company directly. Samsung community forum posts indicate some users are receiving replacement devices under warranty, with company representatives also collecting information about the problematic handsets.
While sending the faulty Note 8 back is the main way of getting out of the situation, users not willing to give up their device may be able to resurrect it by "Stack Charging," as advised on the Android Central forums. The lengthy process involves plugging the charging cable into the device for a few seconds before the charging control process starts running, then pulling the cable out and repeating, adding charge incrementally over the course of 20 minutes or longer.
This is a different problem to the ill-fated Note 7, as this relates to the power management circuitry and a lack of trickle-power required from a depleted battery still needed to start the charging process, and is ultimately less hazardous to Note 8 users. For the Note 7, a faulty design and bad processes in manufacturing the battery used in the device caused it to overheat and rupture, causing fires and the production of toxic plumes of smoke.
The fault prompted a widespread recall of the device, along with a push to modernize the safety standards in lithium-ion battery production. As for Samsung, at the start of 2017 the company estimated the final cost to the company's bottom line over the Note 8 battery fiasco at over $5 billion.