Apple's TestFlight increases cellular data limit to 150MB, support for Smart Invert Colors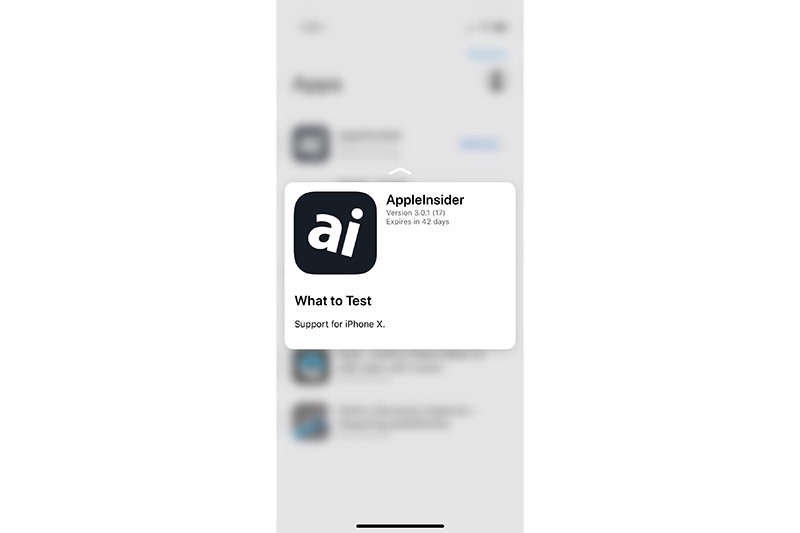 Apple on Monday updated its TestFlight beta testing app with a few new features including the ability to download app versions up 150MB in size over cellular connections.
TestFlight version 2.0.1 delivers a handful of enhancements for iOS 11, the most important among them being a new 150MB cap to cellular data downloads, up from 100MB. The new limit brings Apple's beta testing platform up to speed with other App Store apps.
In addition to expanded over the air data limits, TestFlight now includes support for Smart Invert Colors, a feature introduced with iPhone X to help preserve battery life. Unlike iPhones that use transmissive LCD technology, iPhone X uses an emissive OLED screen, meaning darker onscreen images utilize less energy.
TestFlight also incorporates a revised 3D Touch peek view that includes a new "What to Test" option. Users can access the feature by performing a force touch gesture on an app within TestFlight.
Finally, Apple notes the inclusion of unnamed bug fixes and user interface improvements.
Apple last updated TestFlight in 2017 with UI changes and home screen Quick Actions.