Doug Field returns to Apple's 'Project Titan' after stint at Tesla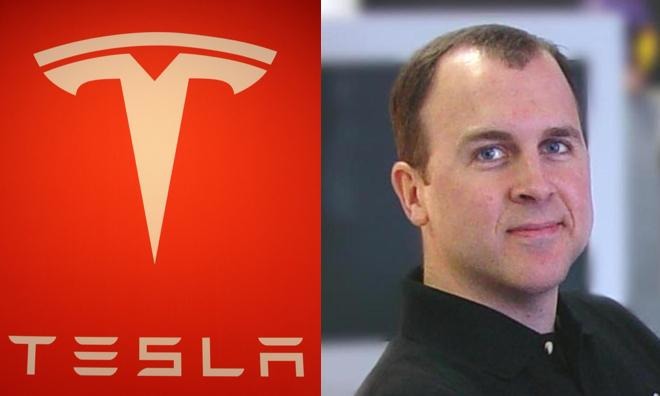 Doug Field, who previously worked as a vice president of Mac hardware engineering at Apple, has returned to the Cupertino tech giant after a nearly five-year stint at Tesla to work on the company's secretive automotive initiative.
Citing his usual "birdies," blogger John Gruber reported on Field's return to the Apple fold on Thursday, saying the hire — or rehire — was confirmed by company spokesman Tom Neumayr.
According to Gruber, Field is now working under Bob Mansfield on Apple's "Project Titan" autonomous car initiative. Mansfield, previously Apple's SVP of hardware engineering, assumed control of Titan in 2016 after former project lead Steve Zadesky left the company for "personal reasons."
Beyond Tesla, Field has extensive knowledge in the transportation technology business having worked as Segway's chief technology officer prior to joining Apple in 2008. Before that, Field served as a vehicle development engineer and team leader at Ford Motor Company, then led prototype design and technical leadership at DEKA Research & Development.
Apple's work on a fully autonomous vehicle is somewhat of an open secret in the tech world. Starting in 2014, reports of an "Apple Car" began to proliferate, with sources claiming the tech giant planned to build an in-house designed vehicle from the ground up. The company reportedly went so far as to begin preliminary discussions to build an automotive plant in the U.S. before realizing such an undertaking was more onerous than initially thought.
As part of its constantly evolving project, Apple sought manufacturing partnerships with established carmakers like BMW, Mercedes-Benz, Nissan, McLaren, Magna Steyr and China's BYD Auto, but negotiations bore no fruit. Internally, Apple's car team at one point counted well over 1,000 employees among its ranks, with specialists in automotive hardware to software focusing on a rethinking of the automobile. Efforts went far beyond self-driving systems, with employees investigating designs that included motorized doors, a globe-shaped steering wheel and other exotic features.
AppleInsider sources said the ambitious undertaking began to unravel as disagreements between team leaders like former project lead Steve Zadesky and top executives took root. Once Mansfield took control of Titan, he whittled the team down to necessary personnel as the project refocused on software and supporting solutions.
The initiative is said to have a renewed emphasis on autonomous systems, with a near term goal of launching a self-driving shuttle that ferries employees between Apple's California campuses. PAIL, or Palo Alto to Infinite Loop, will reportedly use specially outfitted Volkswagen's T6 Transporter vans as a platform for Apple's tech package.
Field's return sparks hope that Apple could still hold bold ambitions for Titan. Beyond the hire, however, there is little evidence that the company is chasing the likes of Tesla with the same vigor as it did just two years ago. For now, it appears the company is content to develop integrated systems, perhaps baby steps on the way to a game-changing consumer innovation.