Apple's Tim Cook visits Berlin & Paris in advance of Brussels data privacy event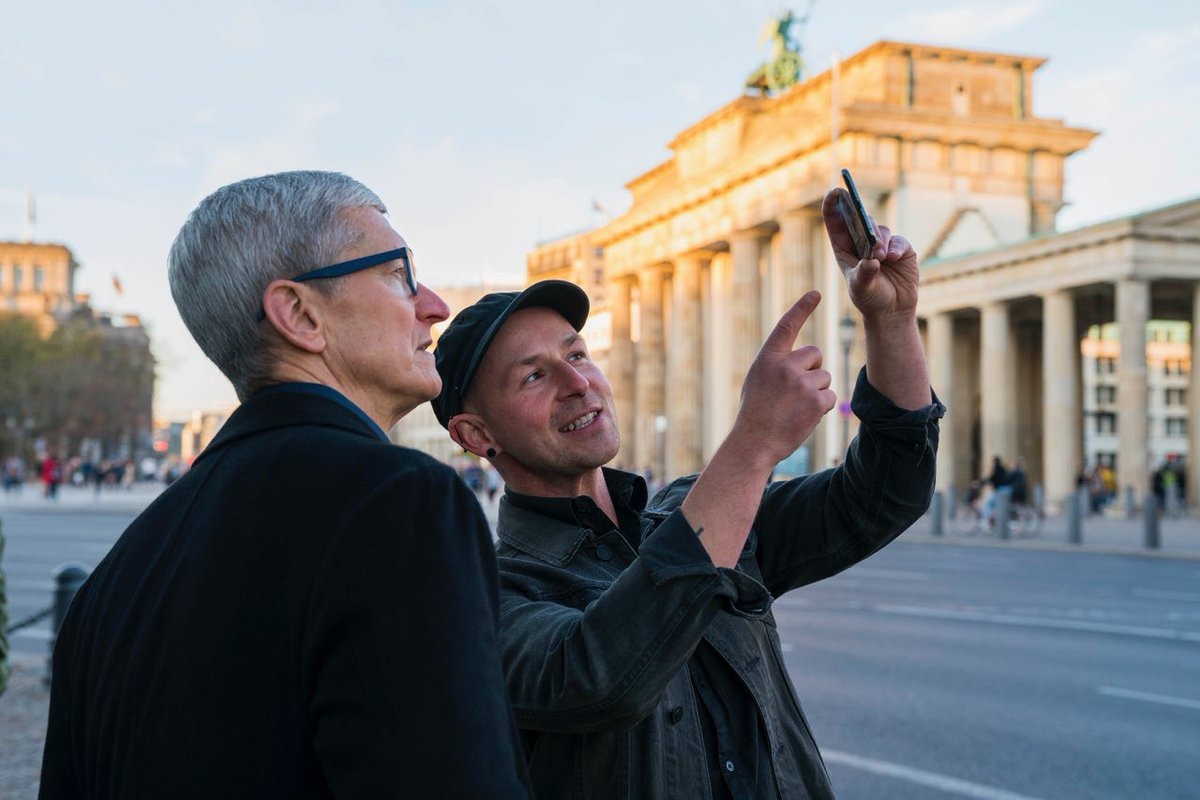 Apple CEO Tim Cook is making a variety of pitstops in Europe ahead of speaking at Wednesday's European Data Protection Conference, and on Monday visited developers in Berlin and Paris.
The executive's first destination this week — at least the first shared on Twitter — was Berlin, where he met with one of the developers of mauAR, an augmented reality app that lets iPhone owners recreate the Berlin Wall while walking through the city. The app's name is a play on "Mauer," the German word for wall. It isn't yet on the iOS App Store.
Schn, wieder einmal in Berlin zu sein! Thank you @peterkolski and the mauAR team for bringing the Berlin Wall's history to life through augmented reality — a new way to learn from the past. We are looking forward to seeing your app on the App Store! pic.twitter.com/NhwGUUgG2O

— Tim Cook (@tim_cook) October 21, 2018
Cook later met with the German creators of Asana Rebel, a yoga instruction app.
Here's to the rebels! Thanks for the visit, @AsanaRebel, and for sharing your enthusiasm for yoga and wellbeing. ????? We're thrilled when entrepreneurs like you use the App Store to turn their passion into a thriving global business. pic.twitter.com/G4FOR3HtNK

— Tim Cook (@tim_cook) October 21, 2018
Earlier on Monday, Cook arrived in Paris, where he met with director Claude Lelouch, known for movies like « C'était un rendez-vous » and « Les Uns et les Autres. » The director's next film will be shot on an iPhone, Cook said.
Bonjour Paris! ???? Honored to meet legendary director Claude Lelouch and hear about his upcoming film, which will be #shotoniphone. In 50 years of filmmaking, he says he's "never been happier" than when shooting with iPhone! pic.twitter.com/t5q8J8jOW6

— Tim Cook (@tim_cook) October 22, 2018
A profoundly moving visit to @aartistesenexil in Paris. Through their works of creativity and courage, these artists are shining a light on the hardships that so many face as refugees. "On ne voit bien qu'avec le cur. L'essentiel est invisible pour les yeux." pic.twitter.com/rKGz2rlFAX

— Tim Cook (@tim_cook) October 22, 2018
On Wednesday Cook will deliver a keynote speech during an EDPC session called "Debating Ethics: Dignity and Respect in Data Driven Life." The CEO has adopted a vocal pro-privacy stance, attacking companies like Google and Facebook, but not without controversy. Critics have complained that he has been too willing to bend to Chinese government demands that make it easier to control the flow of information.