'Privacy. That's iPhone' ad campaign launches, highlights Apple's stance on user protection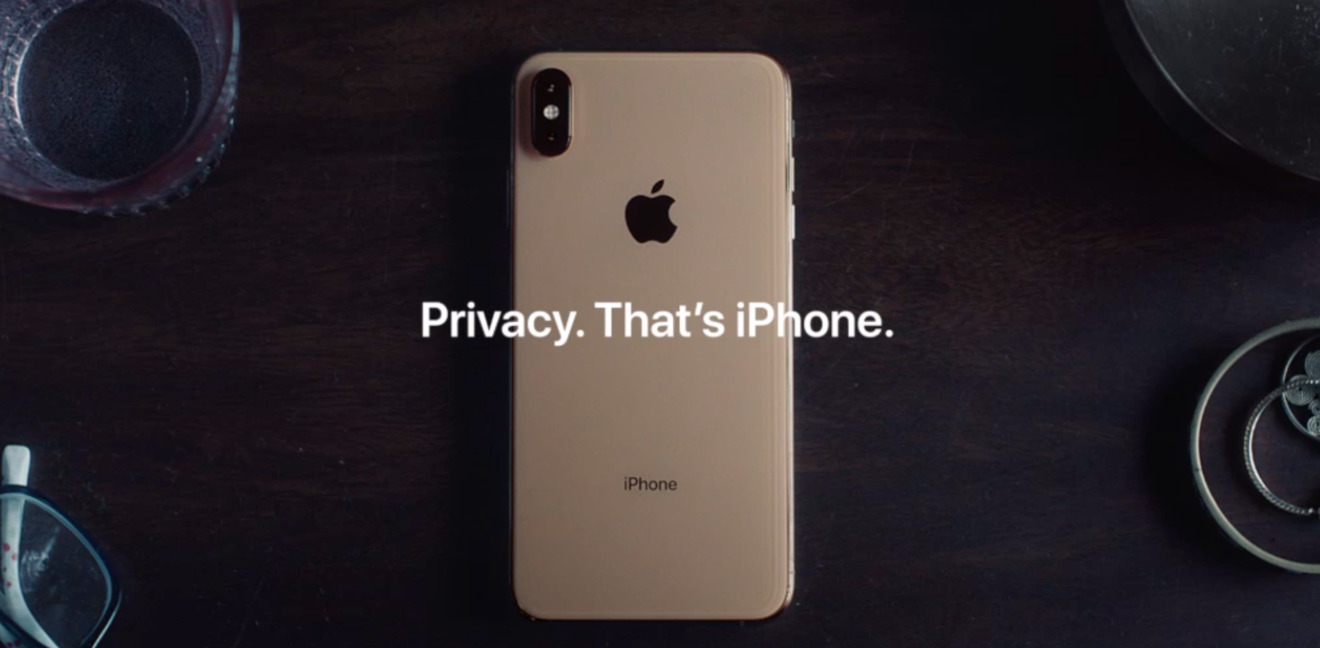 The new Apple "Privacy. That's iPhone" ad campaign has debuted, reiterating the company's stance on user privacy and protections in hardware and software.
The new ad take a fun jab at the steps that people take in day-to-day life to protect privacy, like rolling up windows, stopping conversations when people are near, and locking doors. It culminates in the tagline "if privacy matters in your life, it should matter to the phone your life is on."
The new video is only the most recent effort Apple has made to highlight privacy as a key tenet of Apple products.
On January 4, just prior to the Consumer Electronics Show, Apple hung a massive billboard saying "what happens on your iPhone, stays on your iPhone" on the side of a hotel, overlooking the conference center. In October 2018, Apple debuted a new privacy portal, allowing users the ability to download all of the information Apple retains about you.
Apple has repeatedly and publicly fought to keep user data away from prying eyes. Apple CEO Tim Cook has repeatedly advised Apple believes privacy is a "fundamental human right," a statement it has historically featured prominently, and repeated many times.
The iPhone producer testified to a U.S. Senate committee hearing in September, advocating support for federal privacy legislation. "Ultimately, privacy is about living in a world where you can trust that your decisions about how your personal information is shared and used are being respected," said Apple vice president of software technology Guy "Bud" Tribble," while also advising any new legislation should not place undue burdens on app developers.
This privacy philosophy has led to Apple defending user privacy from being weakened by governments and security agencies, demanding easier access to data that could help fight crime, usually by adding a backdoor. Apple and other firms believe this is not the way to go, insisting their creation is a huge risk to digital security.
Apple also submitted a formal response to an Australian draft bill to update the country's telecommunications-related laws to force private companies to provide assistance in accessing data. Apple's response called out the ambiguous language for being too broad in its coverage, while simultaneously urging for "increasingly stronger - not weaker - encryption" as a way to combat the growing number of online threats.