Apple's decision to 'break' FaceTime in iOS 6 injured owners of older iPhones, class action claims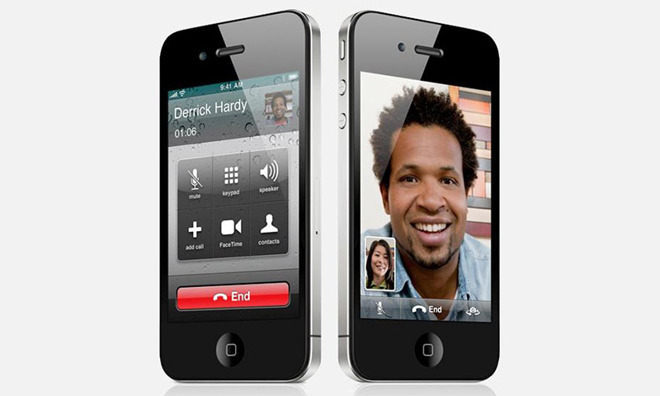 Apple is facing another class action lawsuit over its supposed decision to render FaceTime inoperable in iOS 6 as part of efforts to save money on a data services. The strategy allegedly forced users who relied on the video conferencing product little choice but to update to iOS 7, including iPhone 4 series owners whose older handsets strained to run the latest operating system.
Detailed in a complaint lodged with the U.S. District Court for the Southern District of Florida, the class action seeks to represent iPhone 4 or iPhone 4S owners who were negatively impacted by Apple's alleged actions.
Apple debuted FaceTime in 2010 as a video conferencing service that connected two then-current iPhone 4 devices using specialized backend technology. The protocol relied on two methods of connectivity in a peer-to-peer technology that transferred audio and video data over a direct connection or a so-called "relay method" that relied on third-party servers to do the same.
Relayed FaceTime calls were more costly than their peer-to-peer counterparts as Apple had to pay a server provider, in this case Akamai Technologies, for bandwidth used.
According to court documents, relay calls accounted for about 5% to 10% percent of all FaceTime traffic prior to Nov. 7, 2012, but usage quickly spiked after Apple's peer-to-peer technology was found to infringe on patents owned by VirnetX. Following a jury trial, Apple was ordered to pay $368 million in damages — later reduced to $302.4 million — and cease implementation of direct FaceTime connectivity methods.
Apple quickly began to rack up millions of dollars in server charges as a result of the shift to third-party relay technology. Testimony from a 2016 retrial of the VirnetX ruling put fees at about $50 million between a six-month period in 2013. The company sought to decrease dependency on Akamai, going so far as to circulate an email with the subject "Ways to Reduce Relay Usage."
A solution was discovered in a new peer-to-peer technique that did not infringe on VirnetX patents. That technology was baked into iOS 7 in 2013, seemingly mitigating the relay fee debacle. Unfortunately for Apple, customers with older handsets, named as iPhone 4 and 4S in the suit, were unwilling to upgrade from iOS 6. Customers and media reported older hardware attempting to run iOS 7 suffered slowdowns, random freezes and other issues, with many claiming legacy devices were simply not up to the task of running the next-generation OS.
In an alleged bid to force users onto iOS 7, Apple supposedly implemented a "FaceTime Break" on April 16, 2014, and blamed the sudden incompatibility on a bug, the lawsuit claims.
Internal correspondence between Apple engineers suggests the company intentionally disabled FaceTime to skirt rising relay fees.
"Hey, guys. I'm looking at the Akamai contract for next year. I understand we did something in April around iOS 6 to reduce relay utilization," Apple engineering manager Patrick Gates said in an email to employees. The message was met with a response from engineer Gokul Thirumalai, who said, "It was a big user of relay bandwidth. We broke iOS 6, and the only way to get FaceTime working again is to upgrade to iOS 7."
Whether due to an actual bug or an introduced flaw, FaceTime became unusable for millions of iPhone users. Customers were presented with one of three options, according to the suit: remain on iOS 6 without access to FaceTime; update to iOS 7 and face potential performance degradation; or purchase a new iPhone capable of running the new OS without ill effect.
This week's suit mirrors a California class action complaint lodged in 2017. Apple is still fighting that case after Judge Lucy Koh granted class certification in July 2017, but was dealt a blow last week when its motion for summary judgment was denied. Koh's denial allows the claims to move to trial and effectively opens the door for similar class actions to be filed in other jurisdictions.
The Florida complaint endeavors to find Apple violated Florida's Deceptive and Unfair Trade Practices Act and is liable for trespass to personal property. Plaintiffs seek restitution, damages and court fees.