Apple Music bested by Spotify, Pinterest in 'brand intimacy' study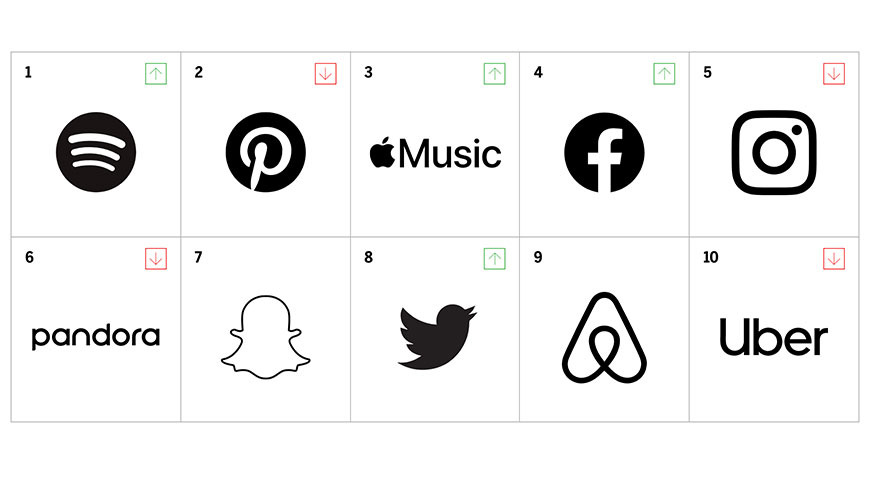 AppleInsider is supported by its audience and may earn commission as an Amazon Associate and affiliate partner on qualifying purchases. These affiliate partnerships do not influence our editorial content.
Marketing research firm MBLM in a "brand intimacy" study released this month found Apple Music regained ground in the apps and social platforms segment after placing fifth in last year's study.
MBLM's latest findings, touted as the largest study of brands "based on emotions," placed Apple Music in third place behind streaming music industry leader Spotify and popular social media site Pinterest.
Apple's streaming service proved the most popular brand for men, while women, millennials and people earning $100,000 or less a year opted for Spotify, according to the study.
Spotify and Pinterest swapped spots in 2020, with consumers over the age of 35 and those who earn more than $100,000 a year giving the nod to Pinterest. Overall, consumer preference for Apple Music and Facebook increased over the past 12 months, MBLM notes.
The study surveyed 6,200 consumers aged 18 to 64 from the U.S., Mexico and the United Arab Emirates.
"Apps & social platforms have become more essential in helping us feel connected during the current crisis," said Mario Natarelli, managing partner at MBLM. "Although historically weak performers at building emotional connections, the current landscape presents an opportunity for these brands to forge stronger bonds with their audiences and attract new ones."
Though Apple Music gained ground on its largest segment rival, Apple as a brand continued to drop in MBLM's rankings. After years of maintaining the No. 1 spot, Apple was usurped by Disney last year. In the 2020 study, released in February, Amazon stormed to first position, knocking Disney and Apple down to second and third place, respectively.