'Apple Glass' details leaked, will cost $499 and work with prescriptions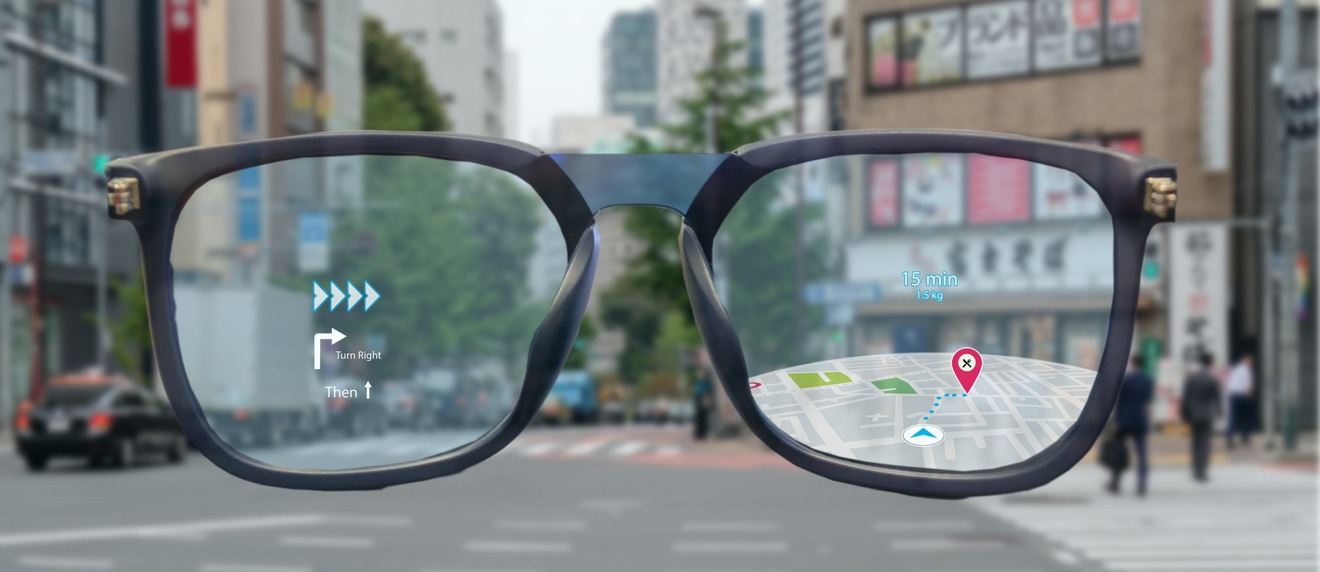 A prolific leaker has detailed Apple's forthcoming augmented reality glasses, and says that Apple will call them "Apple Glass"
Prolific leaker Jon Prosser has released a video discussing Apple's long-rumored augmented reality smart glasses. In it, he predicts that all data processing is said to happen on a wirelessly connected iPhone, similar to how the Apple Watch communicates.
The "Apple Glass" is expected to retail for $499, but a prescription cost would increase the total cost to the user — and sunglasses may not be available at launch. A prototype that Prosser says that he's seen has plastic frames, but metal may be used later.
LiDAR is integrated on the right-hand side of the frames, but there are no other cameras in the prototype. The "Apple Glass" also reportedly comes with a plastic stand for wireless charging.
The user interface is called "Starboard" according to Prosser. Information is displayed on both lenses, and the user interface can be controlled both on, and in front of the device with user gestures.
Prosser also believes that the devices can scan proprietary QR codes. It isn't clear if the QR codes in question are the ones spotted in the internal build of iOS 14 that was revealed on Monday.
Prosser believes that it is planned as a "one more thing"-style announcement. A release date was originally planned for the fourth quarter of 2020 or the first quarter of 2021 — but the coronavirus pandemic may impact that.
As with the original Apple Watch reveal, the device is expected to debut much earlier than it is available to consumers, with a release many months later.
While Prosser is relatively new to the Apple leaks scene, he has a long and established track record when it comes to other vendors. Additionally, as of late, he has predicted not just codenames, but detailed specs and release dates for unannounced Apple products with complete accuracy.
Rumors of Apple's smart glasses have existed for quite a few years, alongside suggestions it was also developing an AR and VR headset. Analysts and other speculation have pointed to the release of smart glasses as soon as 2020, though some reports propose later dates in 2021 and 2022.
Unlike technologies like Google Glass, which simply offered a basic interface within the user's vision, Apple's smart glasses are generally thought to incorporate augmented reality, providing elements of an interface and other graphics as an overlay of the user's real-world view. In theory this provides users with information about physical objects and locations they can see, or offering an alternate appearance for the same viewpoint.
The glasses are highly likely to take advantage of the existing ARKit framework, as well as borrowing technologies at use elsewhere, such as 3D sensors similar to the 2020 iPad Pro's LiDAR system.
Apple has also filed numerous patents over the years that strongly suggest the glasses are still under development, and that it will use AR in some way.
It is also generally considered the glasses will take advantage of a nearby device to use as a host for processing, rendering, and data connections, rather than perform it onboard. The most obvious form of this would be attaching the eyewear to an iPhone, with some patents even suggesting mounting the iPhone within the glasses and placing the assembly directly in front of the user's eyes.