Apple Card data export options now include Quicken and QuickBooks file formats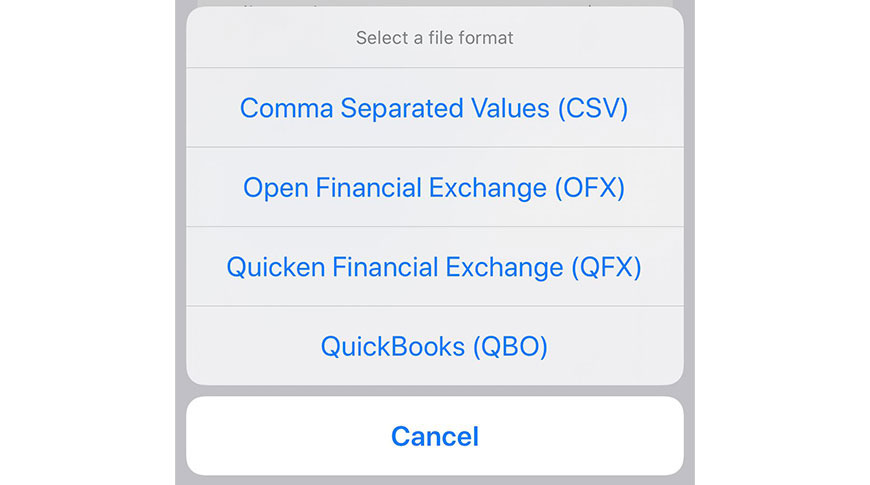 In an unannounced iOS 13.5 feature addition, Apple's Wallet app can now export Apple Card transaction data in Quicken and QuickBooks file formats.
The new feature, spotted by Kyle Seth Gray, allows Apple Card users to export monthly statement data in a format ingestible by popular Intuit financial tools Quicken and QuickBooks.
Apple is slowly building out Apple Card's software backend following what partner Goldman Sachs in 2019 called the "most successful credit card launch ever."
In January, Apple Card data transportability was goosed with support for CSV exports. Compatibility with the OFX file format followed in February.
While Intuit products, including Quicken, can technically read OFX files, native Quicken Financial Exchange (QFX) and QuickBooks (QBO) exports can streamline data offloading and reduce formatting errors.
To offload transactional data, users must select Apple Card in the Wallet app and navigate to Card Balance. From there, choose a monthly statement, tap on Export Transactions and select a file format. The resulting file can be shared via Share Sheets.