Review: Nikon Z5 is an entry-level full-frame mirrorless camera that feels anything but entry-level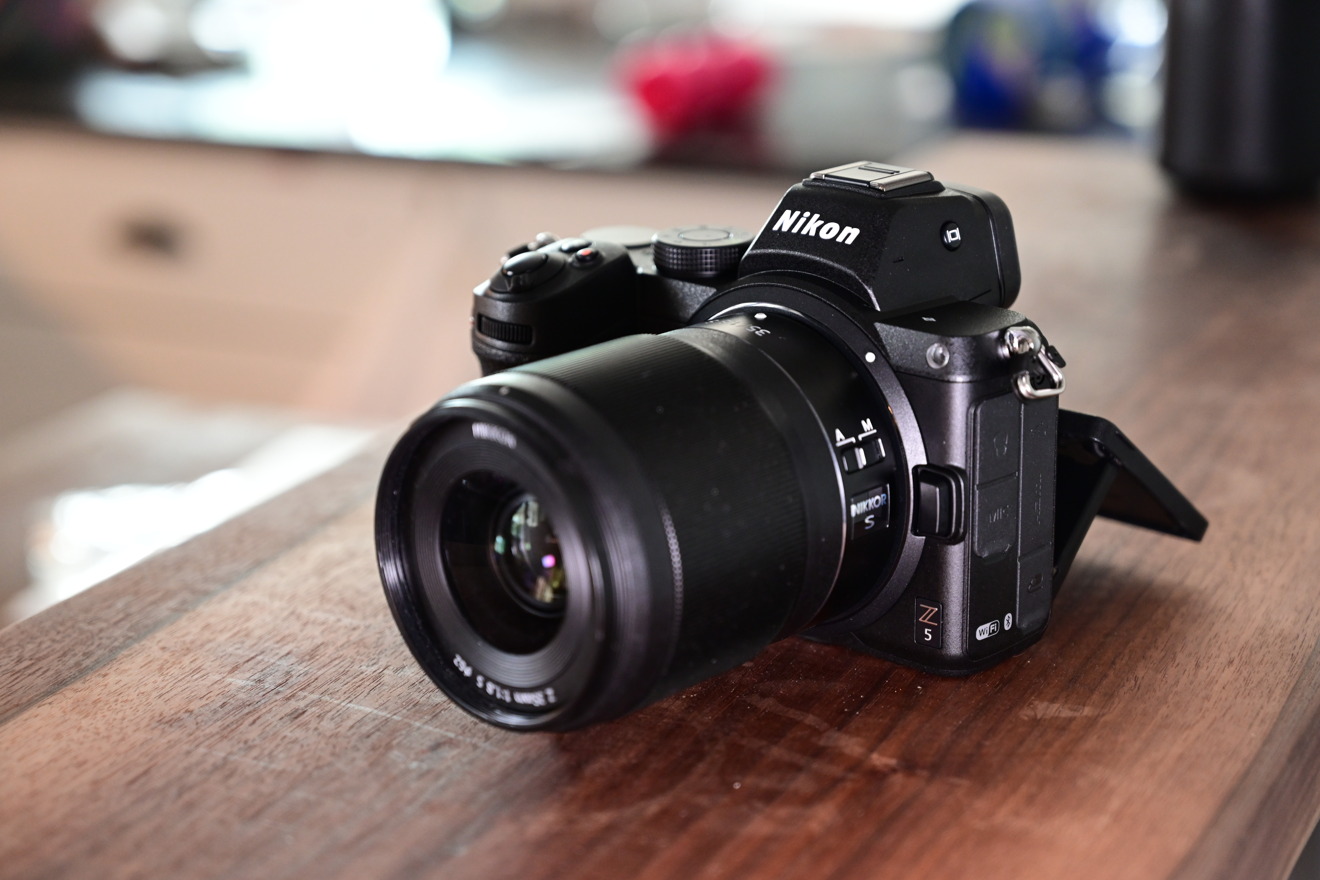 The full-frame, mirrorless Nikon Z5 will up your photography game without breaking the bank, and has a wealth of connectivity features that fit perfectly into the Apple ecosystem.
Over the last few years, we've seen the mirrorless camera market explode. All the major players have jumped aboard with flagship mirrorless models designed to entice users to make the switch. Simultaneously, some have also taken the opportunity to debut new lens mounts — such as the new Nikon Z-mount and Canon's RF mount.
A large swath of the initial mirrorless cameras were focused on the high-end, but now camera makers are looking to fill out their portfolios. Nikon first dropped its top of the line shooters (hey there Z7 and Z6!) before launching an entry-level model (looking at you Z50), and now is shooting down the middle with the solid Z5.
The Nikon Z5 sports roughly the same 24-megapixel resolution as the Nikon Z6 but with a few compromises intended to drive the price down. It even has some benefits over the Z6 that could make it more enticing for certain prosumers over either of the two more expensive models.
Let's first walk through the specs.
Key specs of the Nikon Z5
| | Z50 | Z5 | Z6 |
| --- | --- | --- | --- |
| Sensor | DX Format Sensor | FX Format Sensor | FX Format Sensor |
| Resolution | 20.9MP | 24.3MP | 24.5MP |
| AF System | 209-point AF System | 273-point AF System | 273-point AF System |
| ISO | 100-51,200 Native ISO | 100-51,200 Native ISO | 100-51,200 Native ISO |
| Shots Per Second | 11 FPS | 4.5 FPS | 12 FPS |
| Memory Slots | UHS-II SD Card Slot | Dual SD Card Slots | XQD/CFExpress Card Slot |
Regarding ports, the left side of the camera has the same ports borrowed from its bigger brothers. There are two columns of input and output ports. The first has a mic input and a headphone output — both 3.5mm aux ports.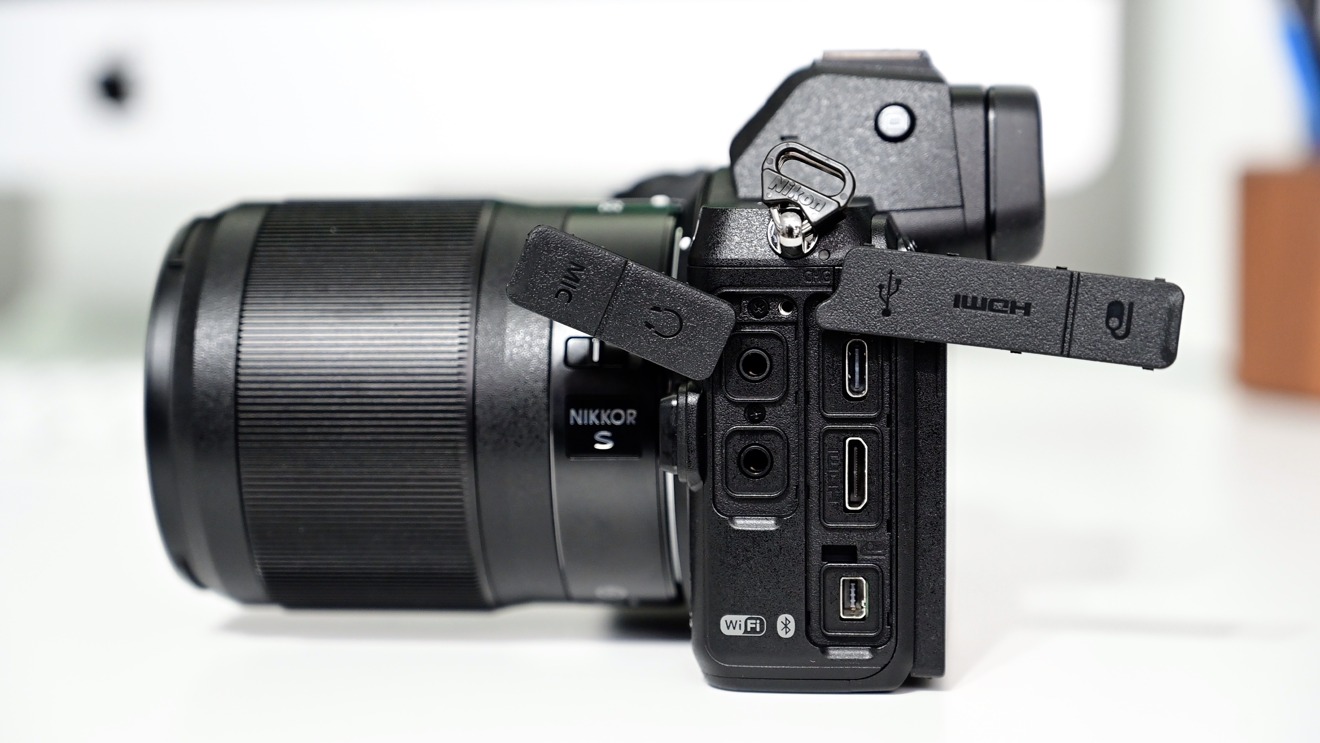 The second column has a USB 3.2 type-C port on the top, followed by a mini HDMI port, then a remote shutter release port for connecting a standalone trigger. We wish the USB-C port was moved down because we use it most often, but it is harder to get to at the top of the pile — the dust cover gets a bit in the way.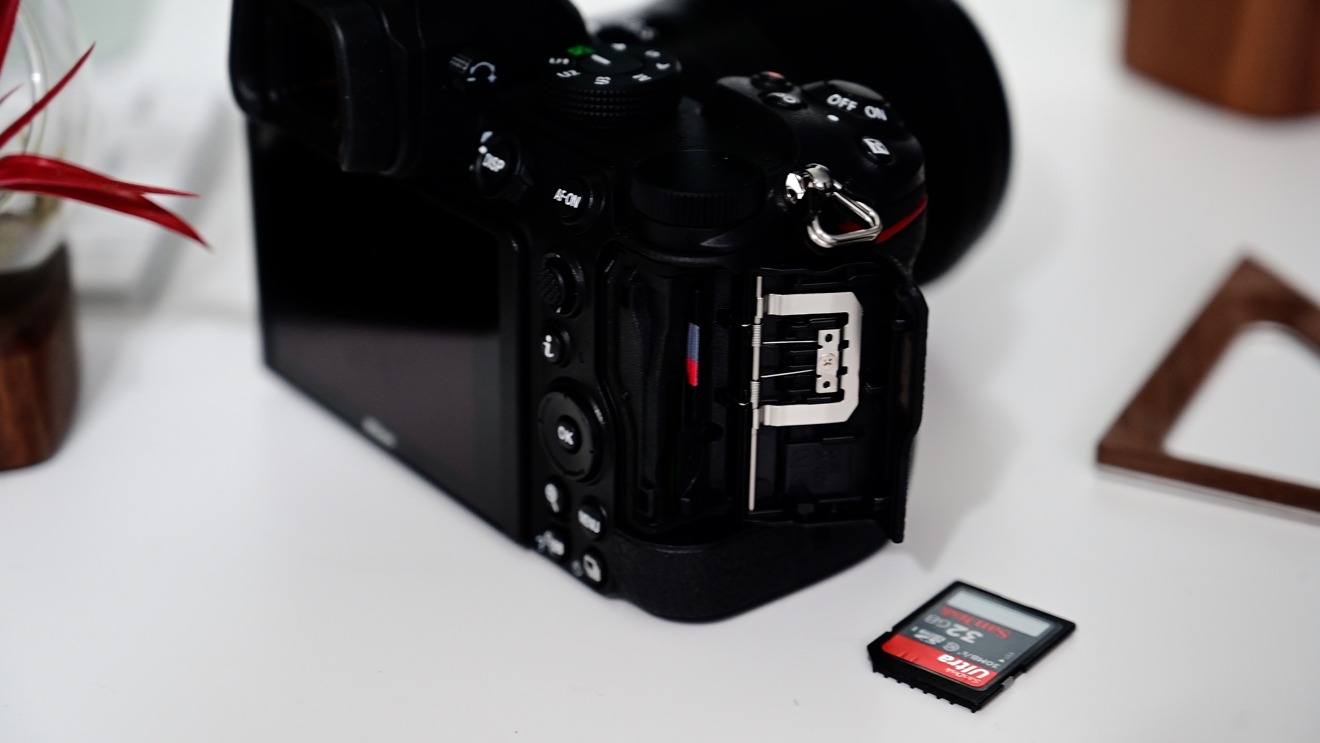 On the right side are the dual SD card slots, and the battery is inserted below the right-side grip. There are two function buttons on the front of the camera that can be user-programmed, as can the focus ring on all Z-mount lenses.
Nikon has fairly impressive specs here, boasting above 24 megapixels and a 102,400 equivalent max ISO. The 4.5 shots per second on burst mode is relatively common for its class, but the 100 shot buffer is terrific.
Its 273-point autofocus system is excellent and has continued to get better as Nikon has pushed out firmware updates for its cameras. Everything that was improved upon with the Z6 and Z7 is paying off here. It covers nearly the entire frame to the edges to ensure your subject is captured crisp and clear.
Shooting with the Nikon Z5
We shoot with plenty of cameras but have the most time inside the Nikon ecosystem. So, we felt right at home as soon as we picked up the new Nikon Z5 with many familiar elements from Nikon's past, as well as the Z6 and Z7 we already use regularly.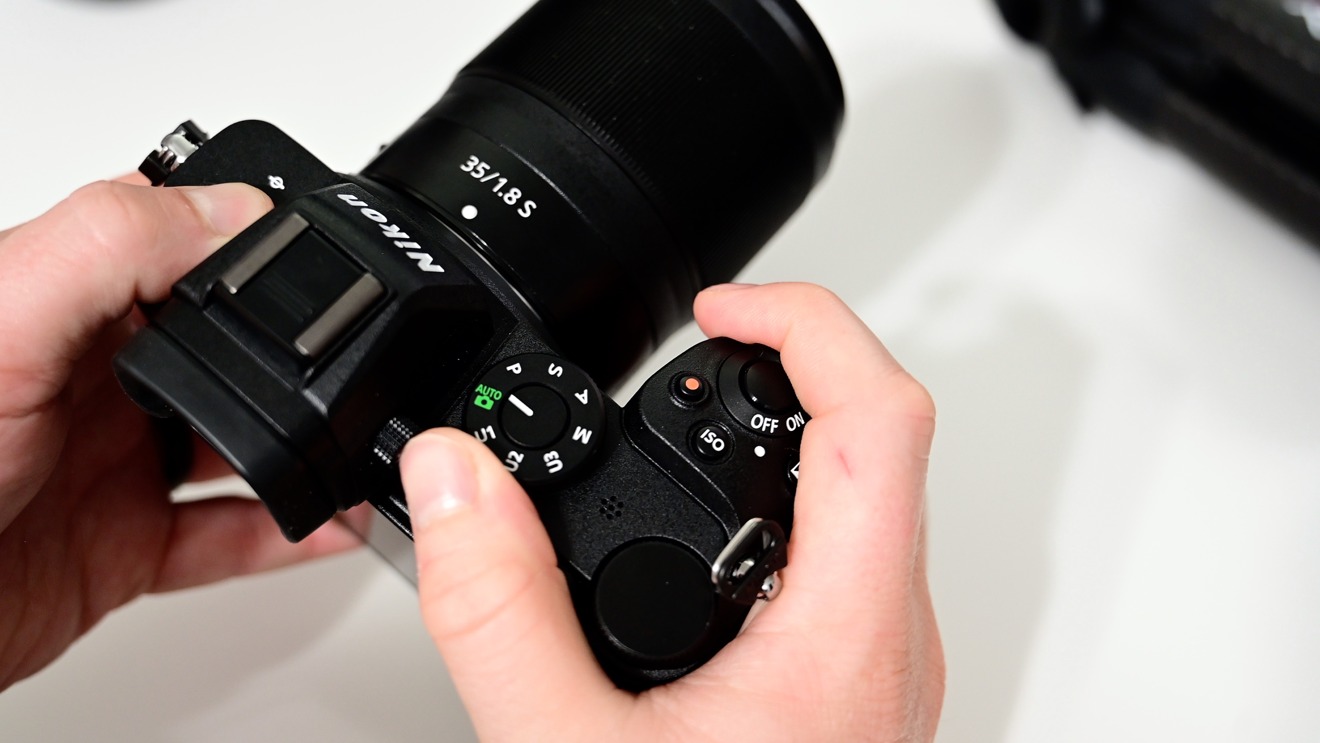 The camera feels very comfortable in our hands and can easily be held one-handed with little chance of the camera coming free. Ergonomics are on point and even improved from the Z6 and Z7 due to the movement of the controls. The mode dial is now on the right-hand side, which means it can be easily moved with your right thumb without losing your grip.
There is substantial weight to the camera — enough that it feels premium but not so much that it is too heavy for carrying daily.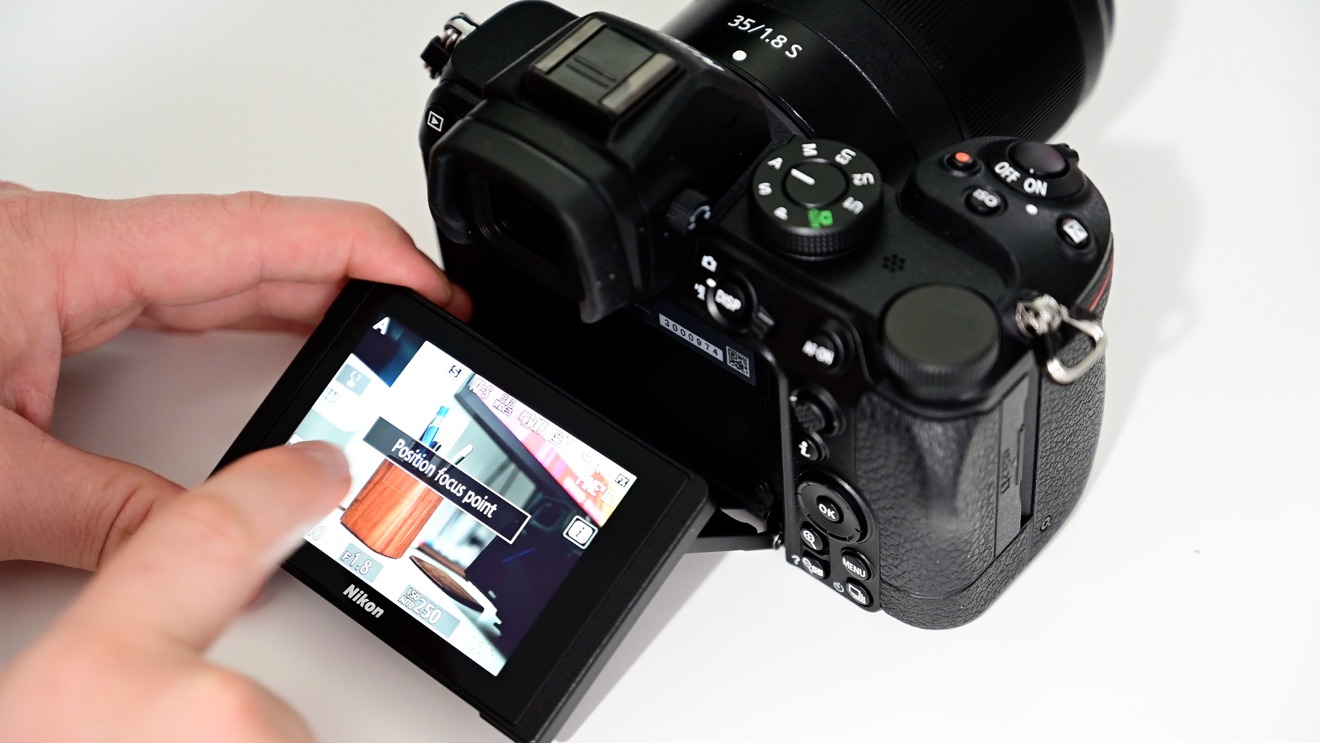 Nikon did a solid job on the display. It is vivid and responsive, incorporating touch-sensitive quick adjustments. On that screen, you can snap shots and prioritize focus by tapping on what you want to take a picture of. This can be helpful and fast for specific environments.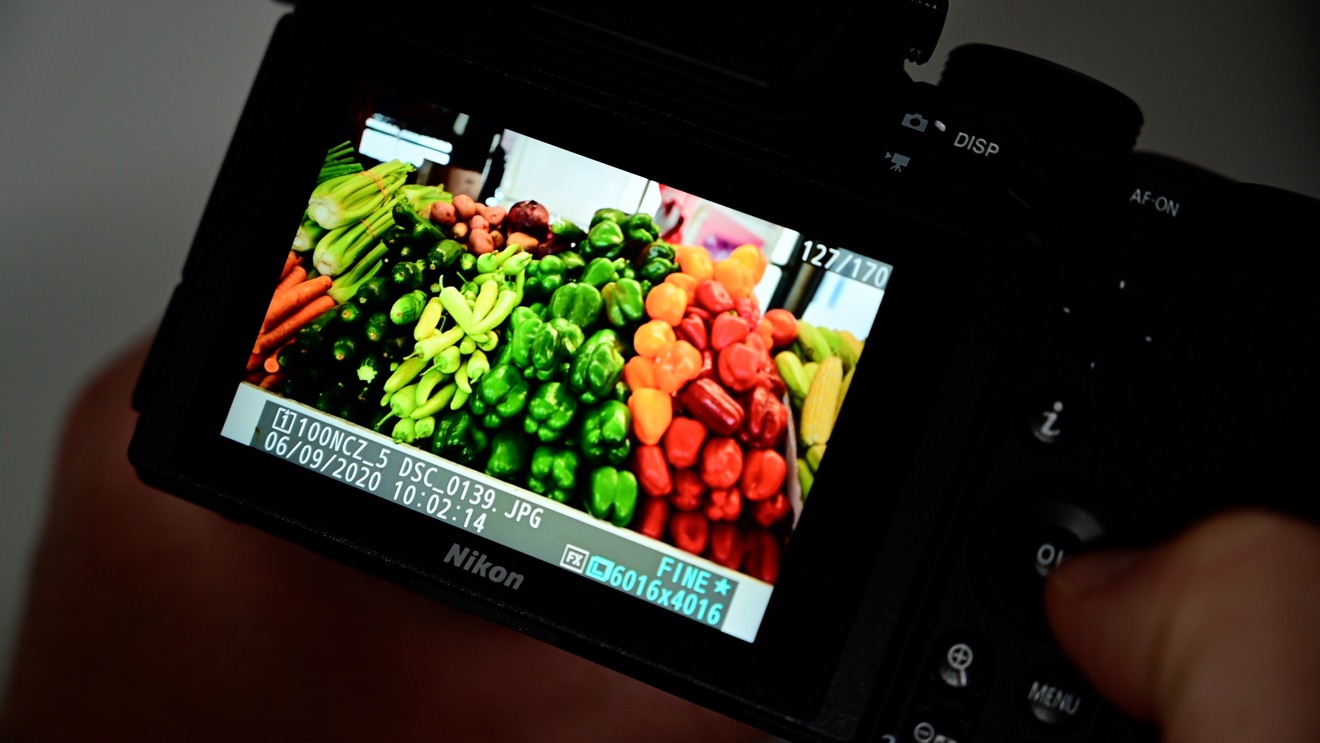 This camera includes strong stability, too, a crucial feature that is missing on the Z50. There are five directions of stabilization — yaw, pitch, roll, x, and y. If you attach an older F-mount VR lens, it will complement that with 3-axis stabilization. It comes in immensely handy for shooting both photo and video. You may not always realize how much of a difference it makes, but when you shoot without it, it becomes quite apparent.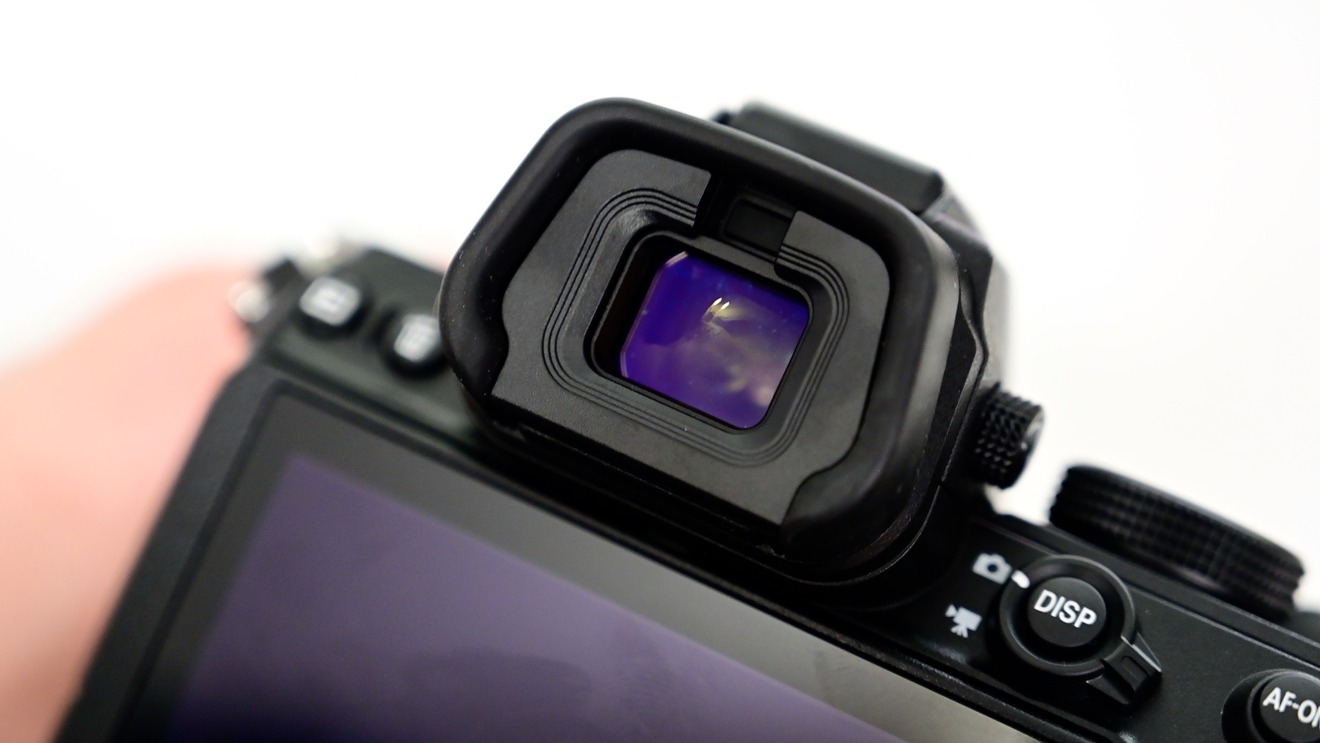 One of our favorite features of the Z line is the viewfinder. It is rich, sharp, and mirrors everything you see on the full display. Just bring your eye to the viewfinder, and it activates, turning off the larger display below. The Z5 has full 100 percent coverage of what your sensor captures and has a 1.03 percent magnification.
As we shot, we saw few drawbacks. Shooting was quick, and we very much appreciated the ability to shoot near wide open on a fast f/1.8 lens with the 1/8000 of second shutter speed without adding an ND filter to the lens. We still recommend a filter on your lenses, but a variable ND filter gets pricey, and you're otherwise left changing the filter constantly depending on lighting and aperture.
Colors were vivid, blacks were deep, and images were overall very clear. As we got into some extreme low-light situations, we noticed the difference in grain between this and our Z6, particularly the shadows but the images still came out usable — see the bar shot below. The pictures looked more like what we'd see on the D750 rather than the Z6.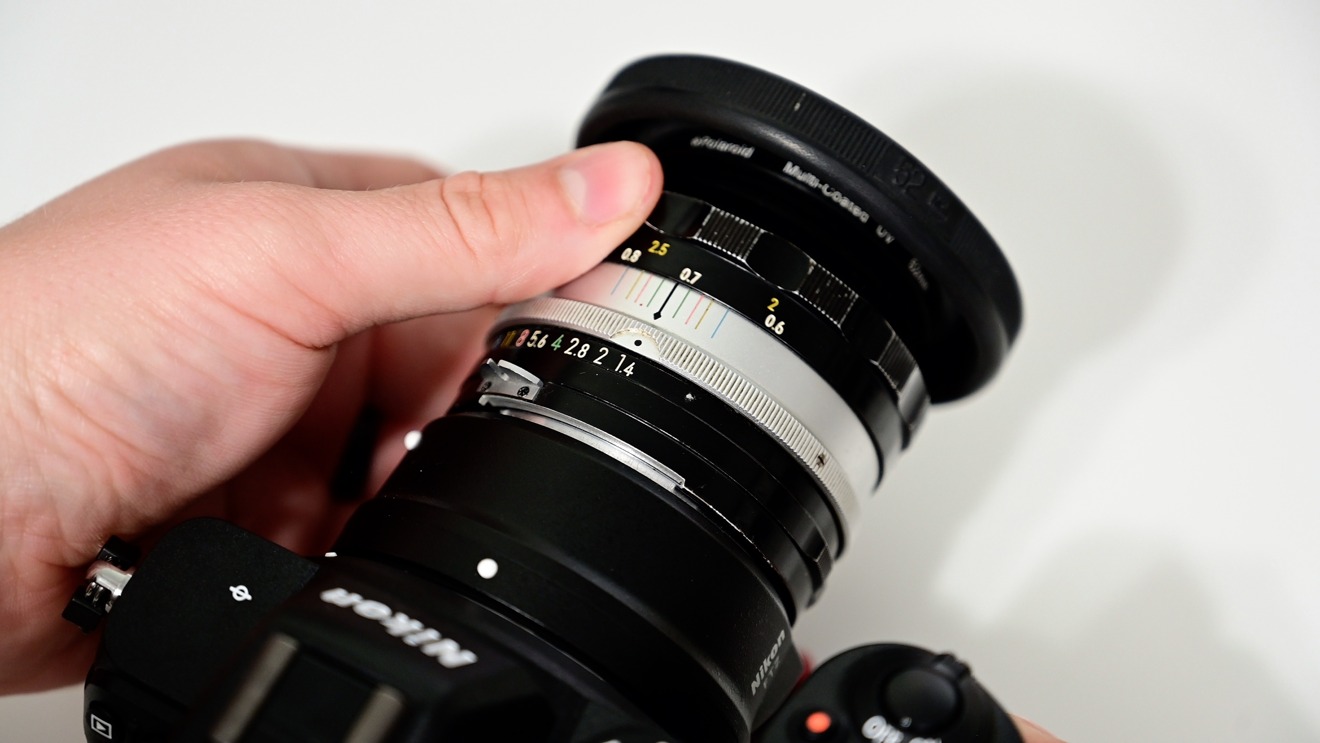 During our shoots, we used primarily our 35mm f/1.8 and our 24-70mm f/4, which were some of the original lenses Nikon launched with the Z-line. Since then, they've continued to drop additional lenses and adapters. We love the versatility of the mount so far. We even were able to connect our vintage 50mm f/1.4 lens with Nikon's F to Z adapter. New tele-adapters are out that expand that focus distance for better distance shots without needing a new lens.
Connectivity
With our previous Nikon Z camera reviews, we were always thrilled with the connectivity options, and the Z5 doesn't disappoint. The camera is equipped with Wi-Fi and Bluetooth to connect directly to an iPhone or iPad for everything from full manual shooting to just transferring photos.
The Z5 connects with Nikon's SnapBridge app for various uses. By default, the camera connects over Bluetooth 4.2. When connected, it will show in the app and automatically alert you to low battery or available firmware updates. Bluetooth is also used for adding GPS metadata to photos.
If you want to shoot with the SnapBridge app or transfer photos wirelessly, you need to switch to Wi-Fi. This is very easy a seamless switch, especially compared to how things used to be. To switch over, you tap on either of those two functions from within the app, and SnapBridge alerts you to the switch to Wi-Fi.
After a moment, the camera automatically switches over to Wi-Fi mode and a modal appears on your iPhone asking you to join your camera's Wi-Fi network. Conventional 802.11 b/g/n/a/ac wireless is supported.
When remotely shooting, you have access to all shooting modes you have on the camera. You can move between M, A, P, S as well as video mode while shooting. When in video mode, you are limited to M and P modes. There is an optional live view of the photo, which is only slightly delayed from what the camera sees.
Depending on the mode, you can access all the necessary controls: White balance, exposure compensation, aperture, and shutter speed. You can also see the battery life and turn on a self-timer remotely.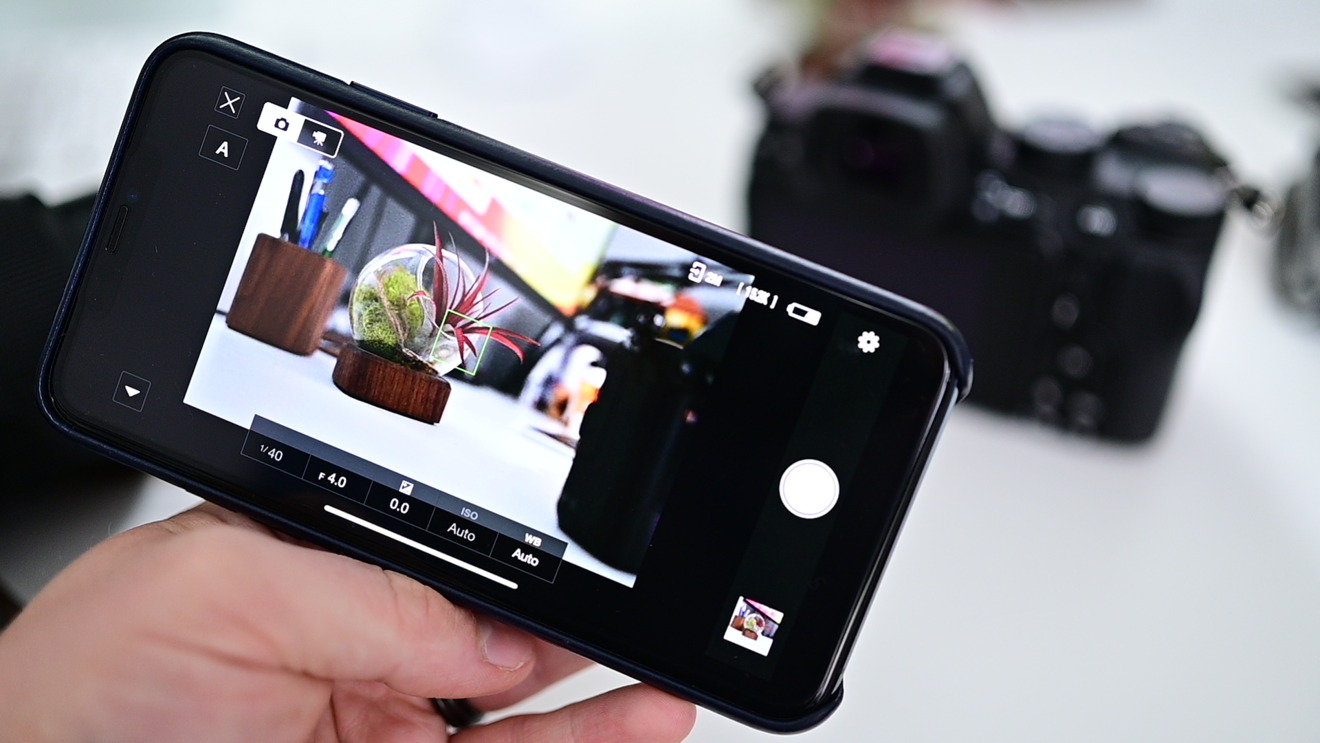 Immediately after snapping a shot through SnapBridge, the photo will automatically be downloaded as a 2MP shot to your iPhone for review. The full resolution shots are saved on the camera for transfer later, or you can tell the app to transfer the original file immediately. The immediate transfer obviously takes longer, and depending on connectivity conditions, can muddle your workflow if you're trying to snap more than one or two pics.
Besides shooting, you can also transfer any and all photos stored on the memory cards to your iPhone. You can download quick 2MP jpeg shots of all your image or you can opt to go all-out and download the full resolution images. Even Nikon's new RAW format images are supported on iPhone and iPad now for lossless editing of even the most massive of files.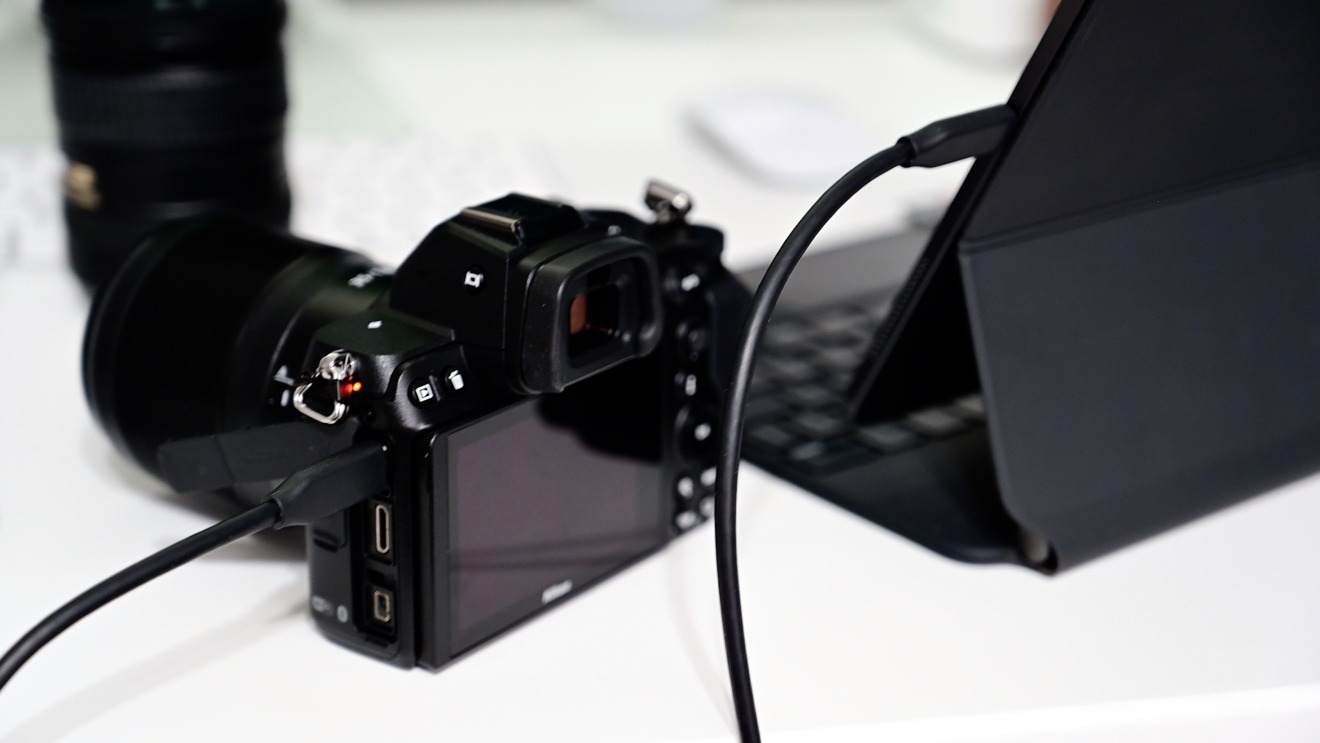 The new Nikon pairs expertly with the latest iPad Pros and Macs thanks to USB-C. For the fastest transfers, the Nikon Z5 can connect directly to the iPad Pro over USB-C . Transfers are handled in the Photos app, the Files app, or a second storage device — perfect for on the go. If you want to move directly to external storage using your iPad Pro, you will need an additional hub though. This is one of the drawbacks of iPad Pro's sole USB port.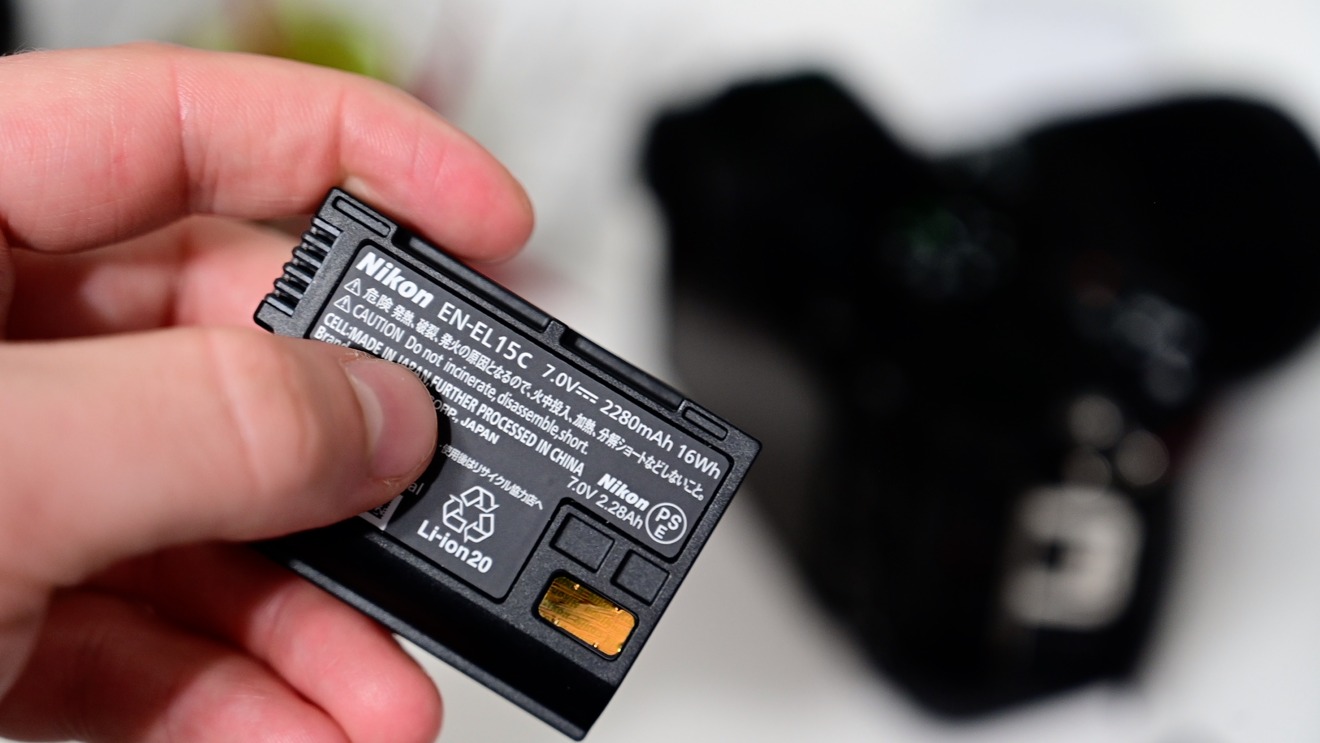 The camera's included removable battery can be charged inside the camera with the same AC brick used for your iPad Pro or Mac. We love having one less charger we need to tote around. If you do pick up extra batteries — such as the original EN-EL15 batteries — they may not charge in the camera. You have to use the EN-EL15B or EN-EL15C to charge with the battery in-camera.
Nikon Z5 versus Z6
You can peruse the in-depth spec compare below, but we will focus on a few of the differences between the Z5 and Z6. The Z50 is also somewhat comparable, but it is a DX crop sensor rather than the full-frame FX sensor found in the Z5 and Z6. Assuming you are looking for an affordable full-frame camera, these are the two noteworthy options.
While both of these cameras come in at roughly 24MP, the Z6 has a backside-illuminated sensor. Apple employs similar tech in its iPhone cameras to allow the sensor to capture more light and perform better in low-light scenarios. You can see as much in the specs with the Z6 achieving a 204,800 equivalent ISO whereas the Z5 only goes to 102,400 equivalent. In our test shots, we saw more grain, which was noticeable when in low light settings. Even in many indoor environments, we saw more noise at the same ISO range due to the sensor not being as sensitive.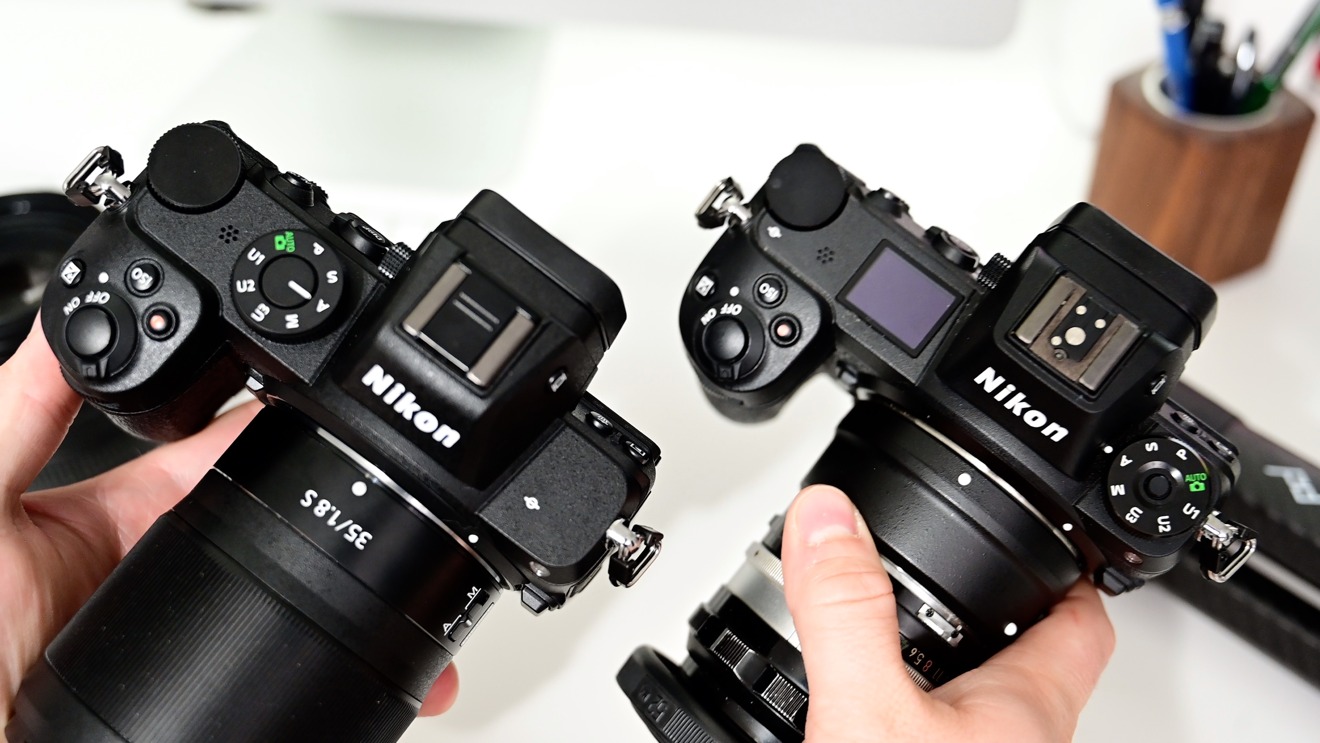 Both cameras have the same processor, but the Z5 does have a significantly reduced shooting speed. It only measures up at 4.5 shots per second max when shooting in high continuous burst mode whereas the Z6 can get by at 12.
The Z5 also suffers in video performance compared to the pricier Z6. While 1080p video remains un-cropped, there is a 1.7x crop when shooting in 4K. The Z5 is also incapable of shooting 1080P at 120FPS, being limited to 60FPS. The Z6 has the unique ability to be upgraded with ProRes RAW video output to Atomos recorders, a feature not possible with the Z5.
If any of those are hugely important to you, the Z6 may be the better choice of the two.
But, the Z5 is the first of Nikon's mirrorless line to utilize two media card slots. Pros and prosumers will undoubtedly appreciate this because of the redundancy. Shots can be saved to both cards simultaneously, so should anything happen to one card, the second has a backup. Even the incredible Nikon Z7 only has one card slot on board.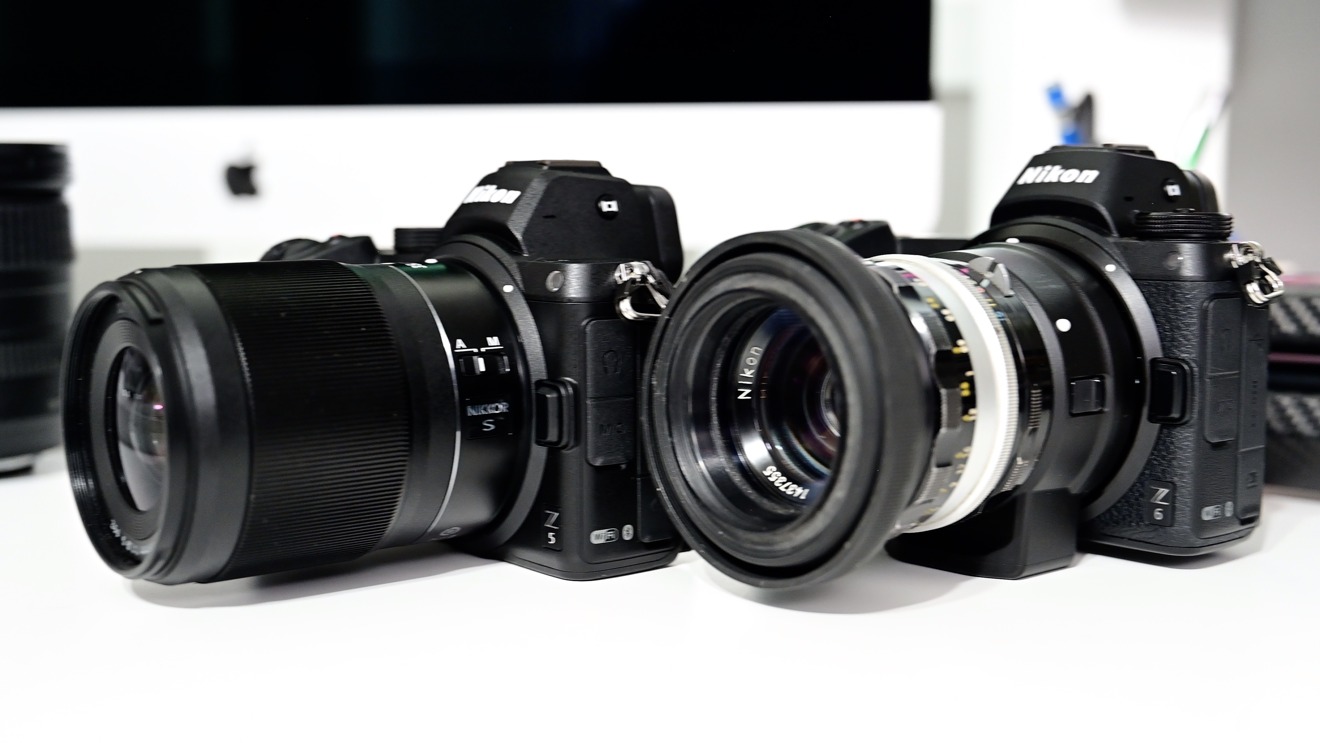 The Z6 and Z7 both use XQD or CFExpress cards for storage, but the Z5 uses SD cards. While a bit slower and smaller in capacity, SD cards are readily available and much more affordable. That, and they also are more compatible with different devices. Many machines already have SD card readers so no additional reader will be necessary.
Nikon also is using the EN-EL15C battery for the first time. There isn't much solid technical information on the new battery, but it isn't big stretch to attribute the extended battery life of the Z5 to it. And speaking of power, the Z5 can be powered continuously over USB-C with any USB-C PD charger. For studio photographers, this means never having to swap out batteries.
Finally, we prefer the simple top control of the Z5 to the dual-sided two-handed controls on top of the Z6. The Z6 does have an additional display atop the body but we've found it mostly unnecessary for daily shooting. Your mileage and workflow may vary.
Should you buy the Nikon Z5?
Nikon promotes the Z5 as an entry-level full-frame shooter, yet nothing much about it feels entry-level after days of use. The bulk of its design and performance were borrowed from the much more expensive Z6 and Z7 cameras. Nikon made understandable compromises to bring the Z5 to market at a reasonable figure, and it has paid off with an excellent camera.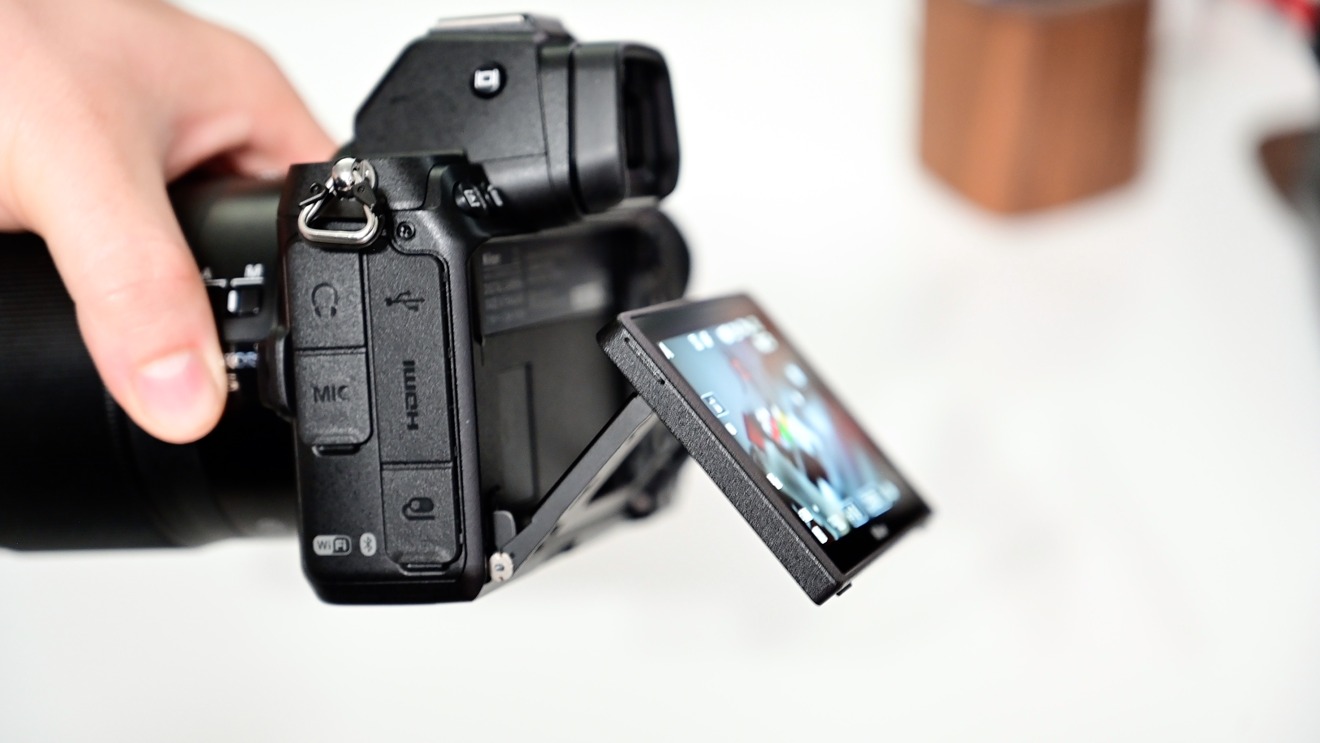 From all our testing, there are two gripes worth highlighting. First — especially with our focus on video — the crop factor on the 4K video is frustrating and takes us back to our days shooting on Nikon DSLRs that also did this. After moving away from that crop factor on 4K shooting, it is hard to go back to it. It isn't entirely detrimental on its own — many may not notice or care — but some video pros will notice and take issue.
That said, the Nikon Z6 is the one in the lineup that is best for filmmakers and vloggers. It has the highest quality video of Nikon's mirrorless cameras and even has support for ProRes RAW output. If shooting video is your primary function, check out the Z6 or even the Z6 filmmakers kit.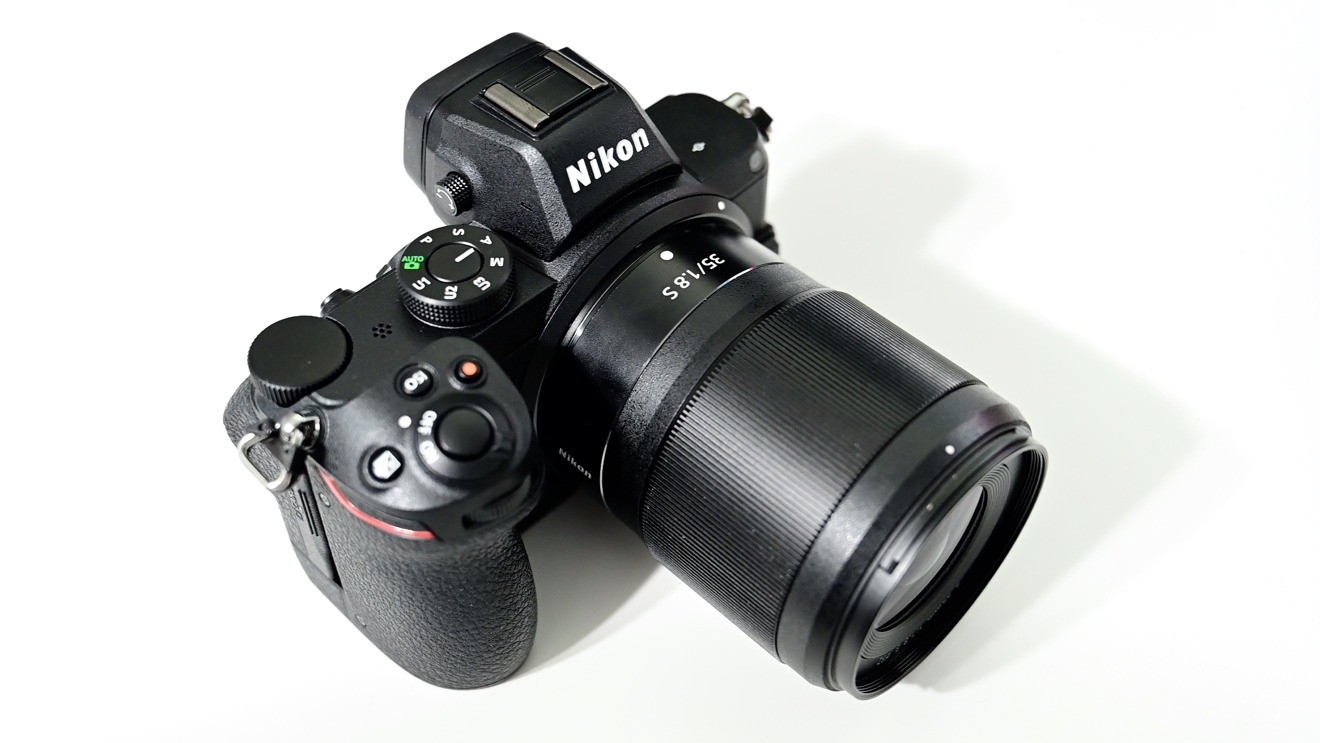 Our other issue with the Z5 is the relatively low 4.5 shots per second of burst mode. Not a dealbreaker but with the same EXPEED 6 processor as the Z6, it seems Nikon may have artificially limited this to put more separation between the Z5 and Z6. We do wholeheartedly appreciate the massive 100 shot buffer, though.
If neither of those rubs you the wrong way, then there is little reason not to consider the Z5. It is a powerful, capable camera that will elevator your photography game to new heights while complementing your existing Apple gear.
Solid design and build
Best features of the pricier Z6 at a cheaper price
Crazy fast 1/8000 shutter speed
Great connectivity with USB-C and SnapBridge app
Z-Mount lenses continue to expand
Relocated mode dial is more convenient to control
Five-axis stabilization
100 shot burst buffer
Non-BSI sensor
Average 4.5 shots per second burst
1.7 crop on 4K video
Lower resolution back monitor
Rating: 4.5 out of 5
Where to buy
The Nikon Z5 can be purchased from the following retailers:
Full spec compare
| | Z50 | Z5 | Z6 |
| --- | --- | --- | --- |
| Build | Sealed against dust & moisture, polycarbonate back & bottom | Sealed against dust & moisture, polycarbonate back & bottom | Sealed against dust & moisture, magnesium alloy back & bottom |
| Processor | Expeed 6 | Expeed 6 | Expeed 6 |
| Sensor | DX Format Sensor | FX Format Sensor | FX Format Sensor |
| Resolution | 20.9MP | 24.3MP | 24.5MP |
| Video Resolution | [email protected],[email protected] | [email protected],[email protected] | [email protected],[email protected] |
| Video Crop | | 1.7X Crop for 4K,none at 1080P | No crop at 4K or 1080P |
| AF System | 209-point AF System | 273-point AF System | 273-point AF System |
| ISO | 100-51,200 Native ISO | 100-51,200 Native ISO | 100-51,200 Native ISO |
| ISO Extended Range | 100-204,800 Equivalent | 50-102,400 Equivalent | 50-204,800 Equivalent |
| Shots Per Second | 11 FPS | 4.5 FPS | 12 FPS |
| Memory Slots | UHS-II SD Card Slot | Dual SD Card Slots | XQD/CFExpress Card Slot |
| Viewfinder | 0.39-in.2360k-dot OLED 1.02x magnification | 0.5-in.3690k-dot OLED.8x magnification | 0.5-in.3690k-dot OLED.8x magnification |
| Log Output | None | None | N-Log Output |
| Monitor | 3.2-Inch Tilting TFT 1.04 million dots | 3.2-Inch Tilting TFT 1.04 million dots | 3.2-Inch Tilting TFT 2.1 million dots |
| ProRes Support | N/A | N/A | ProRes RAW output to ATOMOS capture device ($199 upgrade) |
| Charging | USB-C Charging or Battery Charger | USB-C Charging or Battery Charger | USB-C Charging or Battery Charger |
| Power | 300 Shots | 390 (viewfinder only)and 470 (monitor only) | 310 Shots |
| Stabilization | None | Five-Axis Stabilization | Five-Axis Stabilization |
| MSRP | $859.95 | $1,399.95 | $1,799.95 |
Full sample gallery