VMWare Fusion 12 debuts with macOS Big Sur support, more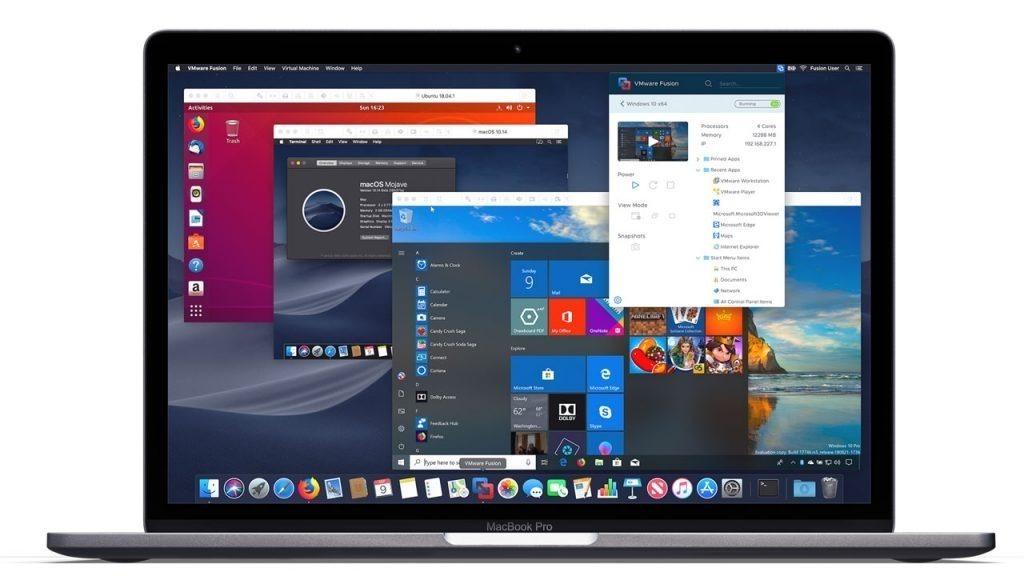 Software virtualization firm VMWare on Tuesday released Fusion 12 with support for Apple's macOS Big Sur, eGPU compatibility, DirectX 11 app and game integration, performance improvements and more.
Teased in June ahead of an official announcement in August, VMWare Fusion 12 comes packed with the usual tools to get Windows, and a host of some 200 supported operating systems, up and running on Mac.
As a host, Mac can run Windows apps in the dock, access Apple's Metal graphics, support up to 8GB of virtual graphics memory, access BootCamp import and launch options, run virtual NVMe devices and deploy a desktop environment suitable for Kubernetes apps.
Performance maxes out at 32 vCPU and 128GB of RAM, while the aforementioned 8GB of VRAM help boost apps and services. VM operations and file transfer have been improved in Fusion 12. Users of Fusion 12 Pro can also connect to vSphere or ESXi hosts for remote workloads.
New to Fusion is the ability to run without kernel extensions, meaning the software is tapping into Apple's APIs for VM and container processing. This feature is limited to macOS Big Sur, however, with older versions of macOS retaining extension-based virtualization. The move is in part to future proof Fusion, as Apple is preparing to phase out kernel extensions altogether in upcoming macOS releases.
Security enhancements include a sandboxed vGPU rendering engine, support for Microsoft virtualization based security, a Virtual Trusted Platform Module (vTPM), secure boot options and, for Pro users, the ability to create and manage encrypted VMs.
VMWare has tweaked the price structure of its Fusion offerings and is marketing a free "Fusion Player" base tier for personal use. A commercial license costs $149, or $79 as an upgrade from Fusion 10 or 11.
The top-end Fusion 12 Pro incorporates additional features like virtual network customization, virtual network simulation, clone creation and encrypted VMs. Fusion 12 Pro comes in at $199 or as a $99 upgrade.