Apple donating $1M to group providing resources to LGBTQ+ youth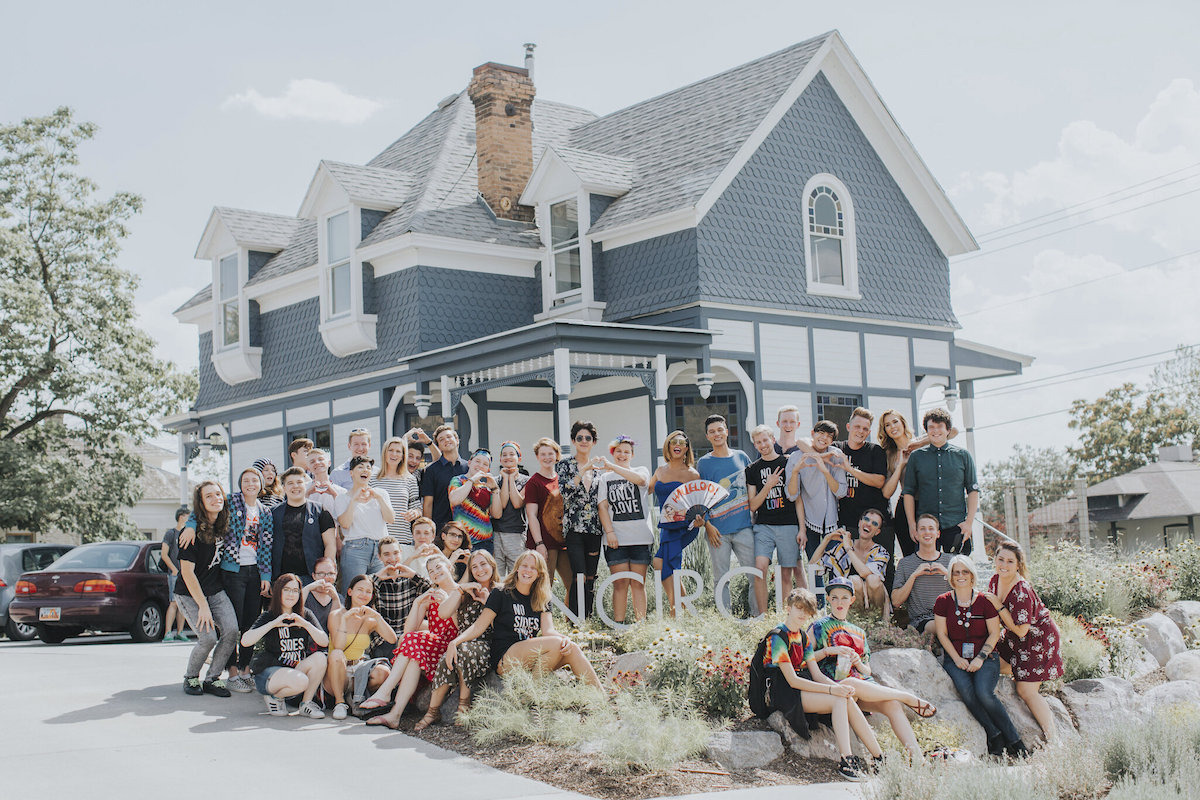 AppleInsider is supported by its audience and may earn commission as an Amazon Associate and affiliate partner on qualifying purchases. These affiliate partnerships do not influence our editorial content.
Apple is donating $1 million and technology products to help a nonprofit called Encircle to help expand its LGBTQ+ youth community resource centers to new states.
Encircle provides community resource houses to LGBTQ+ youth and their families. The organization operates three homes in Utah, and is launching a new campaign to launch eight new centers in Arizona, Idaho, Nevada, and Utah.
Apple, together with Qualtrics founder and Utah Jazz owners Ryan and Ashley Smith and Imagine Dragons singer Dan Reynolds and his wife, recording artist Aja Volkman, will help jumpstart the campaign with monetary contributions and other donations.
For example, Apple is donating $1 million and will "contribute products that promote digital connection, creativity and education." The package includes what appears to be the usual assortment of tech hardware Apple typically donates to educational institutions. Reynolds and Volkman will donate Dan's childhood home in Las Vegas. Ryan and Ashley Smith are contributing $2 million.
Additionally, Apple CEO Tim Cook, Ryan and Ashley SMith, and Dan Reynolds and Aja Volkman will also serve as honorary co-chairs of the new campaign.
"All LGBTQ+ people should feel safe and supported enough to be open about who they are with their community and themselves. Encircle is helping to bridge divides and bring people together — sending a powerful message that the greatest thing you can aspire to become is who you truly are. It's my hope that every young person who feels alone or unsupported can find connection and community at this incredible organization," Cook said.
In addition to its contributions to the organization, Apple also highlighted the story of one family who was helped by Encircle.
First founded in 2017, Encircle has served more than 70,000 individuals with programs, mental health services, support groups, and safe spaces. It has funded thousands of family or youth therapy sessions.
"We are extremely grateful that these global leaders see the vision of the profound work we are doing for LGBTQ+ youth and families throughout our communities," said Encircle CEO and Founder Stephanie Larsen.