Apple 'AirTags' and iPad Pro event now rumored for March 23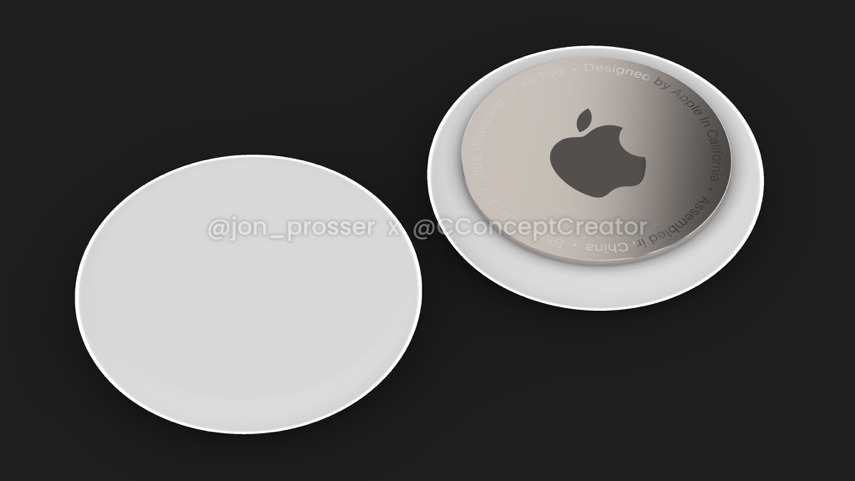 A new leak claims that Apple's "AirTags" event will be held on March 23, one week later than previous reports speculated.
Following reports that Apple's rumored March 16 event would not happen, a new tweet from a previously reliable source claims that it will be on March 23 instead.
Kang : The OnePlus 9 new product launch event and Apple event are held on the same day.

It seems that the Apple event is on March 23rd.

— DuanRui (@duanrui1205) March 8, 2021
This report contains no information about what Apple will launch. However, based on previous leaks and supply chain claims, it's likely that the event will see the launch of "AirTags."
These are the much-anticipated, and much-rumored, tracking devices that Apple has not announced — but details of which keep appearing in iOS betas, and regularly also leaks. "AirTags" will let users track their devices when lost, and are predicted to cost between $25 and $35 each.
It's also likely that there will be an update to the iPad Pro at a March event. Previous reports have indicated that both the 11-inch and 12.9-inch models will be updated, and they may be thicker to support a new backlighting system.
It's possible that there may also be an iPad mini refresh, chiefly because that was last updated in March 2019. There have, though, been rumors of an early-2021 update.
Apple is believed to have new Apple Silicon iMacs in the works, and if one is to be released in March, it is most likely to be the recently-rumored 24-inch iMac. This is expected to have a 4K Retina display, and to feature a new design with reduced bezels.
It's also conceivable that Apple will announced new models of AirPods, especially since "AirPods 3" are expected to launch soon.
There is also no new detail about what form the event may take, but it is most likely to be another virtual one filmed at Apple Park.
As noted by DuanRui, March 23 is the same date that will see the launch of the OnePlus 9 phone.