ACLU, EFF ask Supreme Court to review border device search policies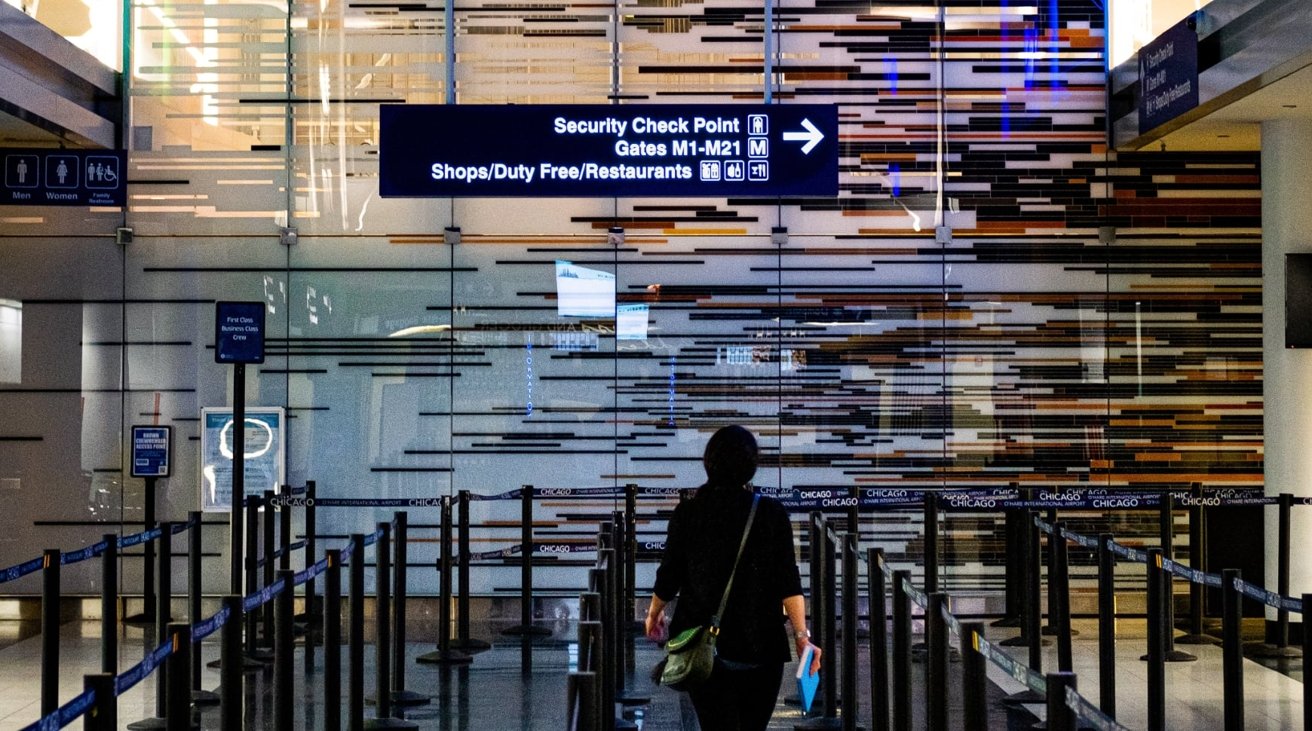 AppleInsider is supported by its audience and may earn commission as an Amazon Associate and affiliate partner on qualifying purchases. These affiliate partnerships do not influence our editorial content.
The American Civil Liberties Union and Electronic Frontier Foundation have petitioned the U.S. Supreme Court to hear its arguments to try and force a review of policies that allow the warrantless searches of iPhones and other electronic devices at the U.S. border.
The petition on Friday to the Supreme Court takes the form of a writ of certiorari, asking that it hears a challenge to policies of the Department of Homeland Security concerning device searching at airports and other border entry points in the United States. The two groups insist the searches are a violation of privacy that isn't justified under the constitution.
The request is part of a series of actions relating to a 2017 lawsuit, about warrantless phone and notebook searches by DHS agents, reports Engadget. In November 2019, a Boston federal district court ruled the policies on electronic device searches violated the Fourth Amendment and therefore required border officers to have some reasonable suspicion of wrongdoing before they can search a device.
However, a three-judge panel on the First Circuit reversed the decision in February 2021, prompting the escalation to the Supreme Court.
"This case raises pressing questions about the Forth Amendment's protections in the digital age," said ACLU Speech, Privacy, and Technology Project deputy director Esha Bhandari. Citing the possibility of border offers having access to "massive amounts of sensitive personal information," Bhandari said the ACLU and EFF "are asking the Supreme Court to ensure that we don't lose our privacy rights when we travel."
EFF senior staff attorney Sophia Cope claims "The U.S. government has granted itself unfettered authority to rummage through our digital lives just because we travel internationally. This egregious violation of privacy happens with no justification under constitutional law and no demonstrable benefit."
The petitioners of the case consist of four individuals, including a journalist, a NASA engineer, a business owner, and a military veteran, with some identified as Muslim or as people of color by the ACLU. The quartet were not accused of any wrongdoing by border officers, but their devices were still searched.
While it remains to be seen how the Supreme Court will react to the request, the petition seeks to overturn the First Circuit's decision, and to require the government to obtain a warrant based on probable cause before searching electronic devices, or at the very least to have a "reasonable suspicion that the device contains digital contraband."
Boarder searches have been an area of interest for the ACLU for a number of years, with it claiming in 2019 that Customs and Border Protection and Immigration and Customs Enforcement used search and seizures of electronic devices "for purposes far afield from the enforcement of immigration and customs laws."
In an April 2019 complaint via the ACLU, Apple employee Andreas Gal told of a run-in with CBP agents in November 2018, where agents seized devices owned by Apple and covered by a non-disclosure agreement.
A 2018 lawsuit from one woman claimed agents took her iPhone after she refused to unlock it at Newark Airport, which allegedly involved the copying of private data and photographs of the woman in "a state of undress." The suit demanded the return of data, the destruction of any retained copies of the data, and disclosures of third-parties who may have received copies of it.