Satechi releases trio of high-wattage GaN chargers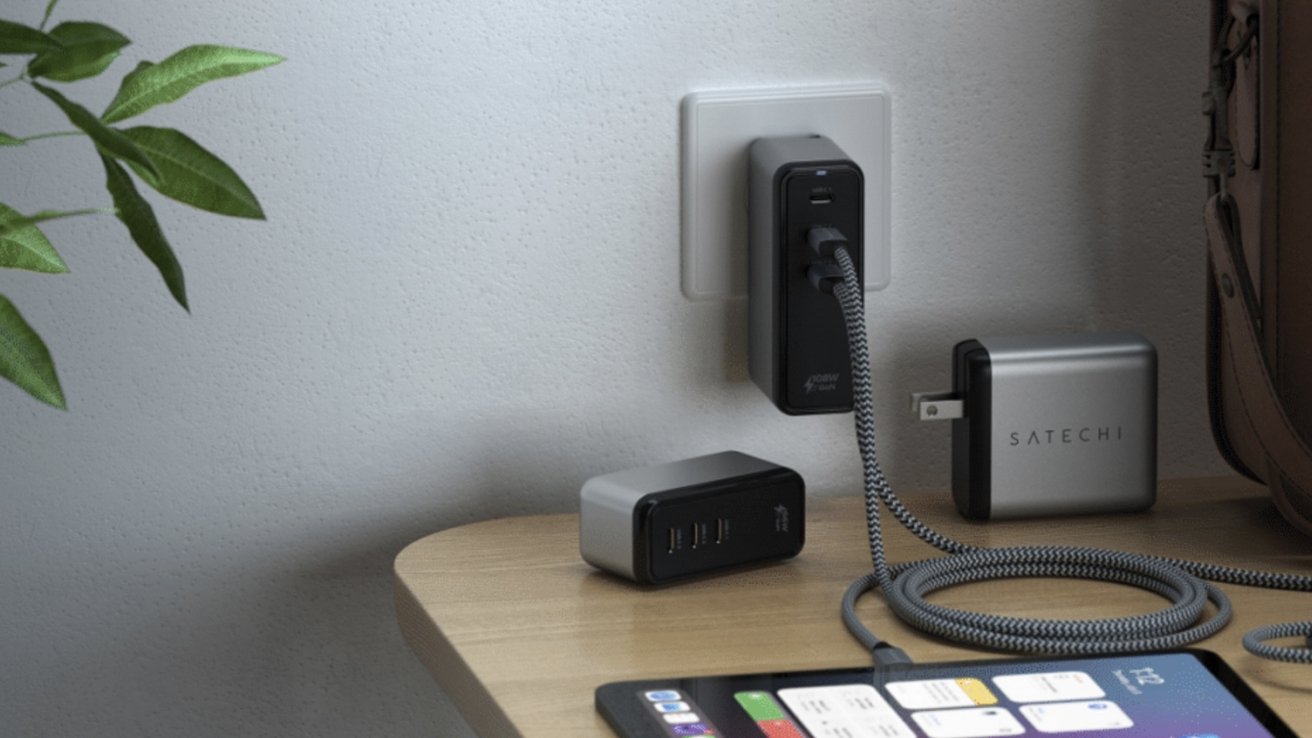 AppleInsider is supported by its audience and may earn commission as an Amazon Associate and affiliate partner on qualifying purchases. These affiliate partnerships do not influence our editorial content.
On Thursday, Apple accessory brand Satechi launched three new high-wattage GaN chargers to keep all of your gear topped off.
The new Gallium Nitride chargers include a 66W three-port charger, a 100W USB-C PD charger, and a 108W three-port charger for a variety of different use cases.
That 66W charger has multiple output combinations, including 65W or 66W through a single USB-C port, 30W/30W or 45W/20W through two ports or 30W/18W/18W through all three ports. It has a foldable plug that makes it ideal for taking on the go.
Satechi's 66W three-port charger is available from Satechi for $54.99.
Moving up the product line, the 100W USB-C PD Wall Charger can collapse as well but can charge high-powered devices such as large battery packs with 100W inputs or Apple's massive 16-inch MacBook Pro with a 90W input.
This can be found for $69.99 from Satechi.
Finally, the 108W USB-C three-port charger can power up multiple devices at once and can handle several different output combinations. 100W, 60W/45W, 88W/20W, 45W/30W/30W, 58W/30W/20W, and 65W/20W/20W are all supported.