Delta deploying iPad Pro as pilot electronic flight bag upgrade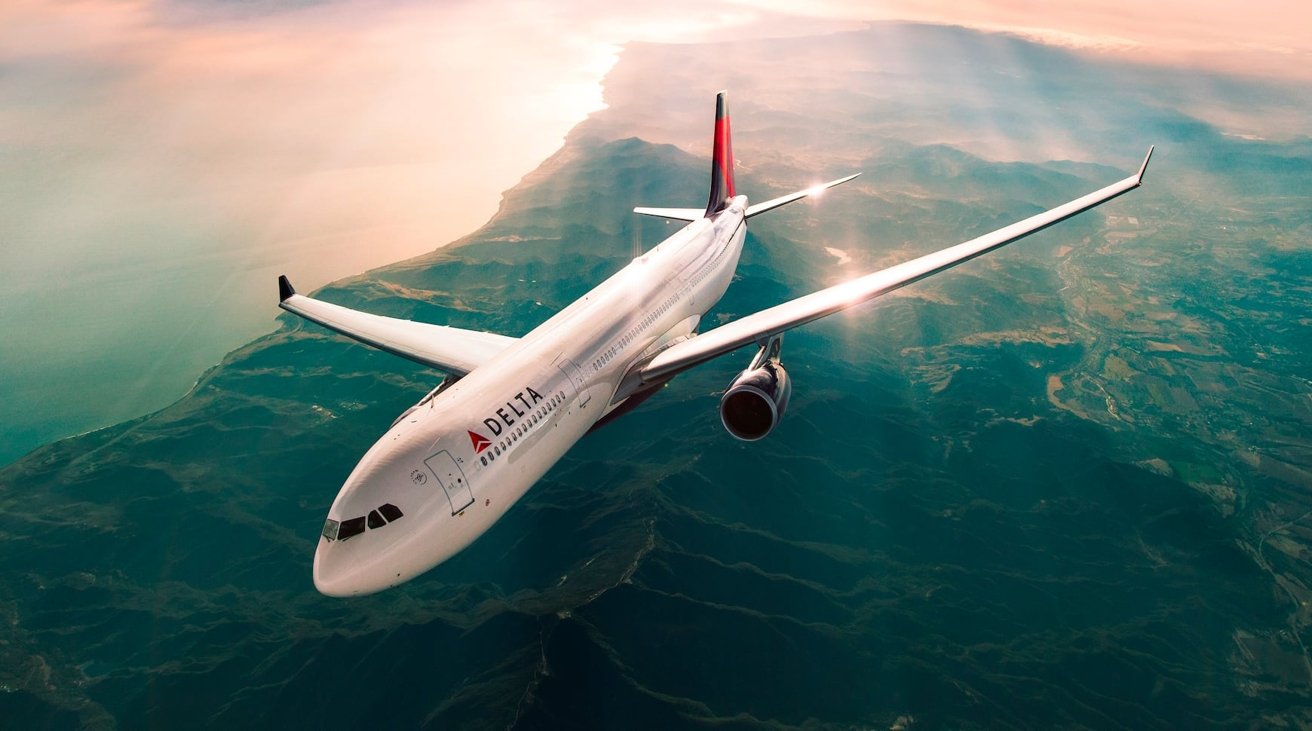 AppleInsider is supported by its audience and may earn commission as an Amazon Associate and affiliate partner on qualifying purchases. These affiliate partnerships do not influence our editorial content.
Delta Air Lines is working with AT&T and Apple to provide its pilots with an upgraded electronic flight bag, switching over to the 5G-equipped iPad Pro.
The initiative, launched on Tuesday, will replace the existing EFB for an iPad Pro. The M1-equipped tablet will also use the AT&T IoT Global SIM and AT&T Control Center, to enable data connectivity and support while working in over 200 countries.
The electronic flight bag is a modernized equivalent of the original flight bag, which previously consisted of multiple pounds of documentation and maps required for flights. The iPad Pro-based EFB is considerably lighter, saving weight and therefore fuel, with all the information provided via custom-made EFB apps.
"What we're seeing is that when 5G is paired together with iPad Pro and innovators like Delta Air Lines, the combination has the potential to not only transform their own business, but also to help shape the future of an entire industry," said AT&T Business chief product and platform officer Rasesh Patel. "We're proud to be in lockstep on this journey to unlock the potential of 5G connectivity."
The EFB upgrade follows months after a similar deal where Delta supplied its 19,000 flight attendants with an iPhone 12. That initiative also proposed the use of augmented reality to help flight attendants perform critical tasks and access in-cabin inventory.
There have been previous occasions where Delta has been involved with Apple products and services. In 2019, it became the first U.S. airline to use Apple Business Chat in Messages.
In 2017, an internal email to Delta employees revealed the airline was switching from the Microsoft Surface to the 10.5-inch iPad Pro, while company-issued Nokia Lumia 1520 phablets were being switched out for the iPhone 7 Plus.