FCC mobile broadband map shows LTE coverage areas across the U.S.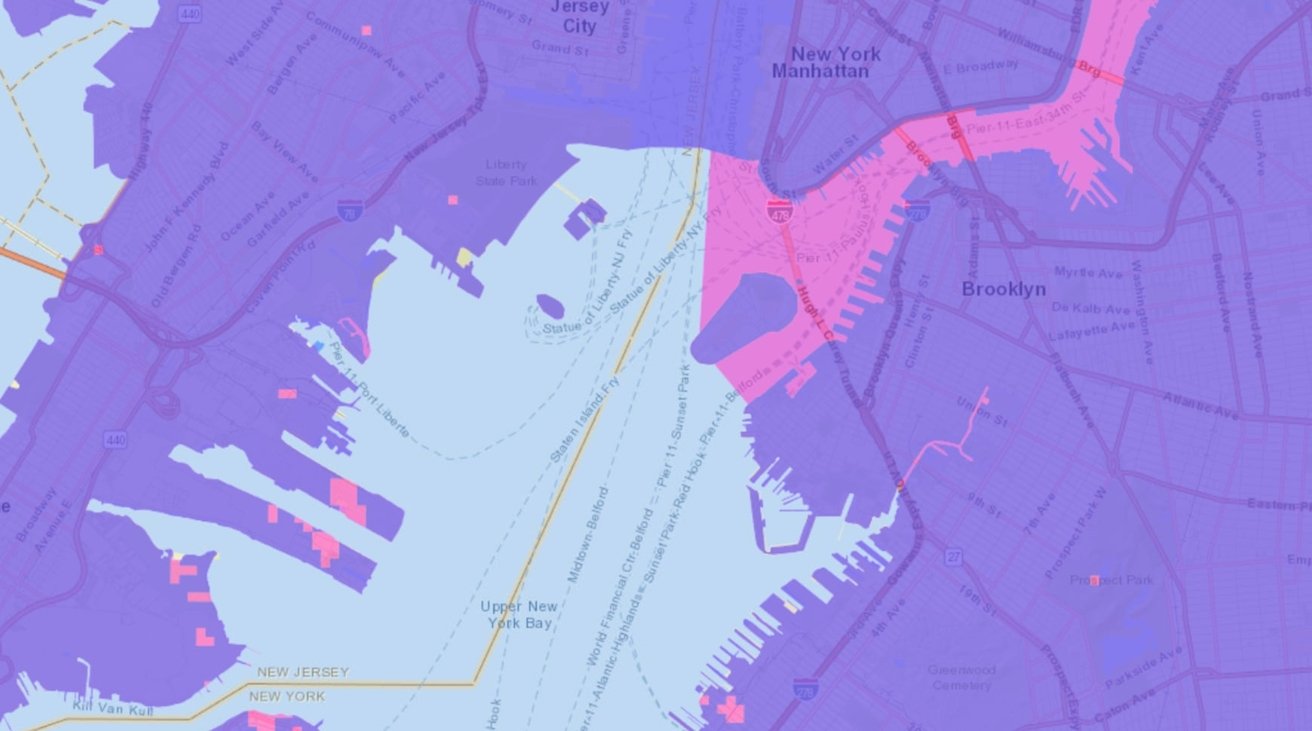 AppleInsider is supported by its audience and may earn commission as an Amazon Associate and affiliate partner on qualifying purchases. These affiliate partnerships do not influence our editorial content.
The FCC has made it easier for carrier customers to check how much coverage their mobile phone company provides, by releasing its first map of 4G LTE coverage across the United States.
The map, published by the Federal Communications Commission on Friday, offers a quick reference to regional availability for coverage from major carriers, with regards to 4G LTE signal. In its initial release, it is offering signal information for AT&T, T-Mobile, US Cellular, and Verizon across the country.
The map shows coverage for broadband data and voice calls from May 15, 2021. The data was voluntarily submitted to the FCC by the four carriers, and advises of where you can pick up signal of each carrier in a particular place.
The coverage areas can be overlaid, with colors mixing to show where two or more carriers can function in the same place. Independent layers are provided per carrier and for data or voice calls, though expected connection speeds are not advised.
As voluntarily provided data, it is unclear how accurate the information actually is, as it is unknown if it has been independently vetted or collected by a third party. It is also unknown how often the map will be updated, but the FCC has said it is open to introducing data from other carriers to add to the list.
The accuracy of the data could potentially be improved using data from consumers and businesses, with an FCC Task Force looking into proposals to add real-world experiences.
"Today's new map represents progress in our efforts to implement the Broadband DATA Act and build next-generation broadband maps that can help to connect 100 percent of Americans," said acting FCC chair Jessica Rosenworcel. "Using improved systems and data, we can provide better information about where broadband service is and is not across the country."
Cellular speeds aren't the only area of interest for the FCC regarding connectivity. In April, it launched an official speed test app to help collect data on home broadband speeds.
In May, anonymized data collected by Microsoft's cloud services was used to create a map of the U.S., showing where broadband problem areas continue to exist.