Japanese Apple Pay users can add WAON and Nanaco FeliCa cards later in 2021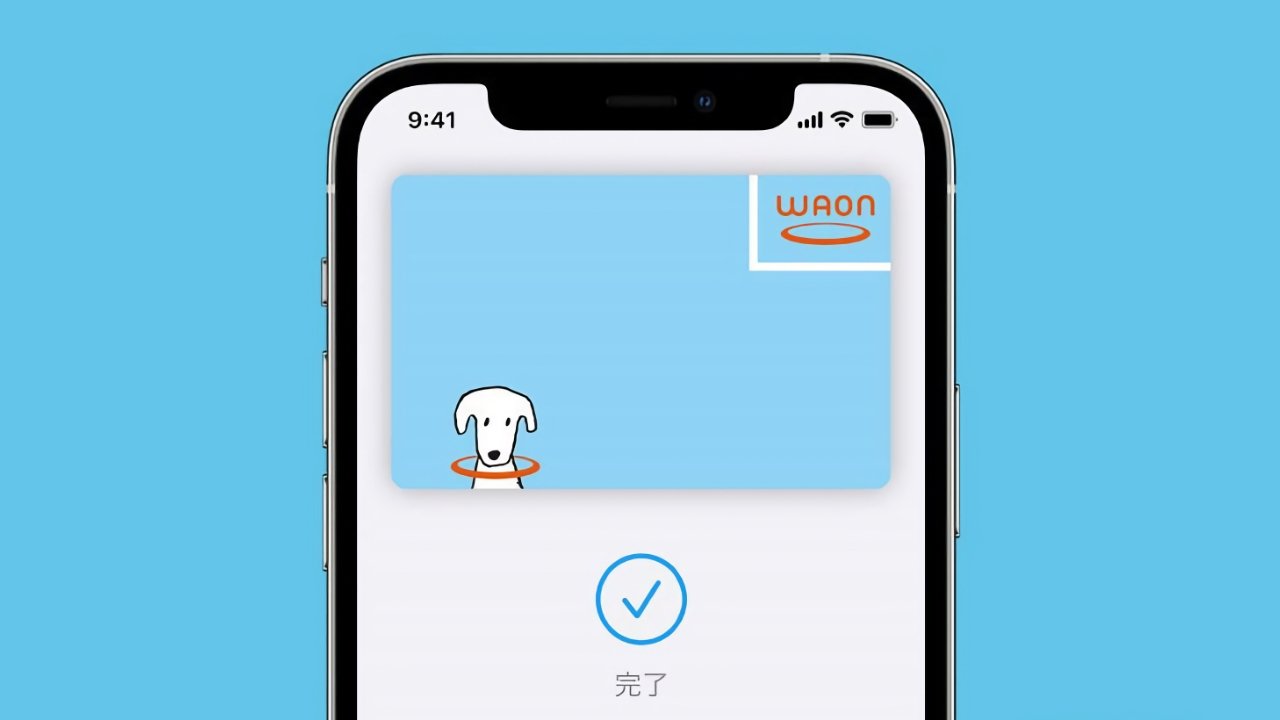 AppleInsider is supported by its audience and may earn commission as an Amazon Associate and affiliate partner on qualifying purchases. These affiliate partnerships do not influence our editorial content.
Two long-time holdouts from Apple Pay Japan are coming to the payment service later this year — WAON and Nanaco.
Both WAON and Nanaco are prepaid cards that have user accounts attached to the card. These cards have been available on Google Pay but will finally make their way to Apple Pay later in the year.
According to a blog post on Ata Distance, Apple may have worked out a system for using these prepaid cards within Apple Pay. The companies were previously resistant to adding cards due to how customer accounts were attached to the cards.
Other companies use apps to create an account and attach an account card to Apple Pay. WAON and Nanaco are expected to do the same though the exact implementation isn't known.
Devices that use Google Pay can add the cards by creating a login within the card addition process. However, this can lead to issues, like if the account is deleted, the balance will disappear too.
Apple doesn't allow this type of setup from the Apple Wallet app, but external apps can add cards from users who are signed in.
Apple Pay adoption in Japan has accelerated over the past year, with several apps and services adding the payment system. For example, Line Pay cards can be added to Apple Pay and PASMO transit cards can be used with Express Transit.
There is no word about how WAON or Nanaco will add their cards to Apple Pay. The Ata Distance blog expects the cards to become available once iOS 15 launches in the fall.