Apple Watch Series 6 price slashed to $299 at Amazon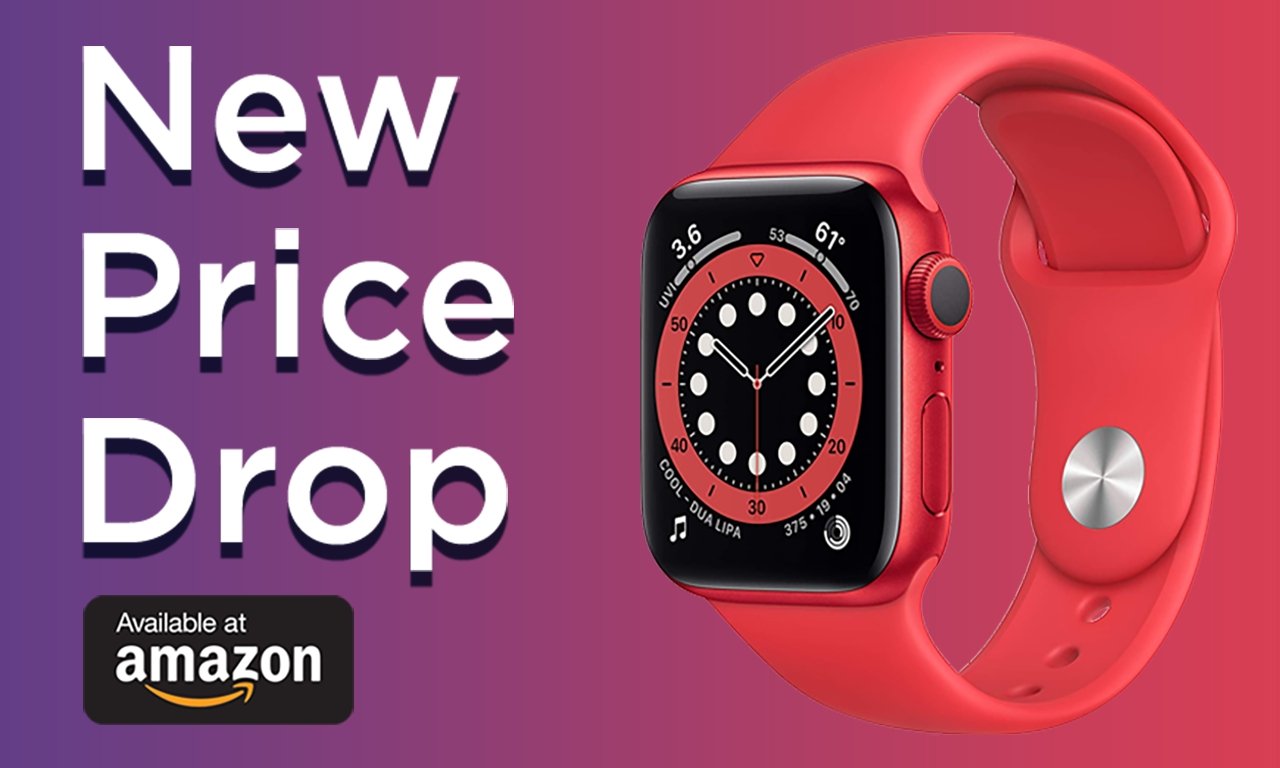 AppleInsider is supported by its audience and may earn commission as an Amazon Associate and affiliate partner on qualifying purchases. These affiliate partnerships do not influence our editorial content.
Apple Watch deals are hitting a fever pitch ahead of the rumored September event, with the Series 6 dipping to $299 on Amazon.
New record low Series 6 price
Inventory is currently in stock at Amazon at the discounted $299 price, which is valid on the 40mm Apple Watch Series 6 with GPS in red. The blue aluminum style is on sale as well, with the weekend sale knocking $74.02 off the 40mm GPS model with a navy sport band.
While not quite as steep as the deal on the Product (RED) variation, the $324.98 price is the lowest on record for the navy style at Amazon. Inventory is already starting to run low, as units are available to ship in one to two days at press time.
Amazon's Apple Watch discounts top off at $120 off, with the GPS + Cellular Product (RED) model in stock soon for $379. These deals and more can be found in the AppleInsider Apple Watch Price Guide, which tracks the cheapest prices on dozens of styles, including the budget-friendly Series 3, which is currently marked down to $199 and up.
Related
Trade in your used Apple Watch and get a 10% bonus (up to $30) at Decluttr with code INSIDERTEN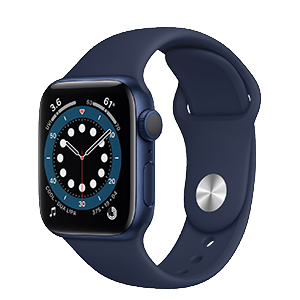 Apple Watch Series 6 Prices
AppleInsider may earn commission on products purchased through affiliate links.
---
Configurations
Discount
40mm S6 GPS (Red Aluminum, Red Sport Band)

$399.00

$74.01
44mm S6 GPS (Red Aluminum, Red Sport Band)

$429.00

Coupon

Price with $10 promo code APINSIDER. As always, if you have any issues, you can reach out to us at [email protected] and we'll try and help.

$49.01
40mm S6 GPS (Blue Aluminum, Navy Sport Band)

$399.00

$71.00
44mm GPS (Blue Aluminum, Navy Sport Band)

$429.00

$150.01
40mm GPS (Gray Aluminum, Black Sport Band)

$399.00

$79.01
44mm GPS (Gray Aluminum, Black Sport Band)

$429.00

Coupon

Price with $10 promo code APINSIDER. As always, if you have any issues, you can reach out to us at [email protected] and we'll try and help.

$0.00
40mm GPS (Silver Aluminum, White Sport Band)

$399.00

$0.00
44mm GPS (Silver Aluminum, White Sport Band)

$429.00

$0.00
40mm GPS (Gold Aluminum, Pink Sport Band)

$399.00

$0.00
44mm GPS (Gold Aluminum, Pink Sport Band)

$429.00

$150.01
40mm GPS (Gray Aluminum, Black Nike Sport Band)

$399.00

n/a

$0.00
44mm GPS (Gray Aluminum, Black Nike Sport Band)

$429.00

n/a

$29.01
40mm GPS (Silver Aluminum, Platinum Nike Sport Band)

$399.00

n/a

$0.00
44mm GPS (Silver Aluminum, Platinum Nike Sport Band)

$429.00

n/a

$0.00
40mm S6 Cellular (Red Aluminum, Red Sport Band)

$499.00

n/a

$138.20
44mm S6 Cellular (Red Aluminum, Red Sport Band)

$529.00

n/a

$0.00
40mm Cellular (Blue Aluminum, Navy Sport Band)

$499.00

n/a

$41.58
44mm Cellular (Blue Aluminum, Navy Sport Band)

$529.00

n/a

$0.00
40mm Cellular (Gray Aluminum, Black Sport Band)

$499.00

n/a

$0.00
44mm Cellular (Gray Aluminum, Black Sport Band)

$529.00

n/a

$0.00
40mm Cellular (Silver Aluminum, White Sport Band)

$499.00

n/a

$0.00
44mm Cellular (Silver Aluminum, White Sport Band)

$529.00

n/a

$0.00
40mm Cellular (Gold Aluminum, Pink Sport Band)

$499.00

n/a

$0.00
44mm Cellular (Gold Aluminum, Pink Sport Band)

$529.00

n/a

$0.00
40mm Cellular (Gray Aluminum, Black Nike Sport Band)

$499.00

n/a

n/a

$0.00
44mm Cellular (Gray Aluminum, Black Nike Sport Band)

$529.00

n/a

n/a

$0.00
40mm Cellular (Silver Aluminum, Platinum Nike Sport Band)

$499.00

n/a

n/a

$0.00
44mm Nike S6 Cell (Silver Al, Platinum Nike Sport Band)

$529.00

n/a

n/a

$0.00
40mm Cellular (Gold Stainless, Gold Milanese Loop)

$749.00

n/a

n/a

n/a

$0.00
44mm Cellular (Gold Stainless, Gold Milanese Loop)

$799.00

n/a

n/a

n/a

$0.00
40mm Cellular (Gold Stainless, Navy Sport Band)

$699.00

n/a

Coupon

Price with $14 promo code APINSIDER. As always, if you have any issues, you can reach out to us at [email protected] and we'll try and help.

n/a

$0.00
44mm Cellular (Gold Stainless, Navy Sport Band)

$749.00

n/a

n/a

$0.00
40mm Cellular (Graphite Stainless, Black Sport Band)

$699.00

n/a

n/a

$0.00
44mm Cellular (Graphite Stainless, Black Sport Band)

$749.00

n/a

n/a

$0.00
40mm Cellular (Silver Stainless, Silver Milanese Loop)

$749.00

n/a

n/a

$0.00
44mm Cellular (Silver Stainless, Silver Milanese Loop)

$799.00

n/a

n/a

$0.00
40mm Cellular (Graphite Stainless, Graphite Milanese Loop)

$749.00

n/a

n/a

$0.00
44mm Cellular (Graphite Stainless, Graphite Milanese Loop)

$799.00

n/a

n/a

$0.00
Even more Apple deals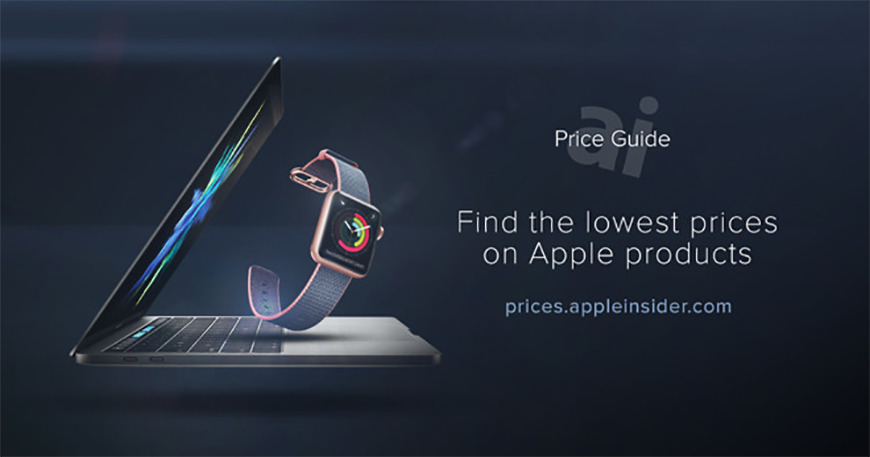 AppleInsider has partnered with Apple Authorized Resellers on additional exclusive deals that will not only deliver the lowest prices on many of the items, but also throw in bonus savings on software, accessories and more. Here are a few of the specials running this weekend: