Apple Watch Series 6 review: One year later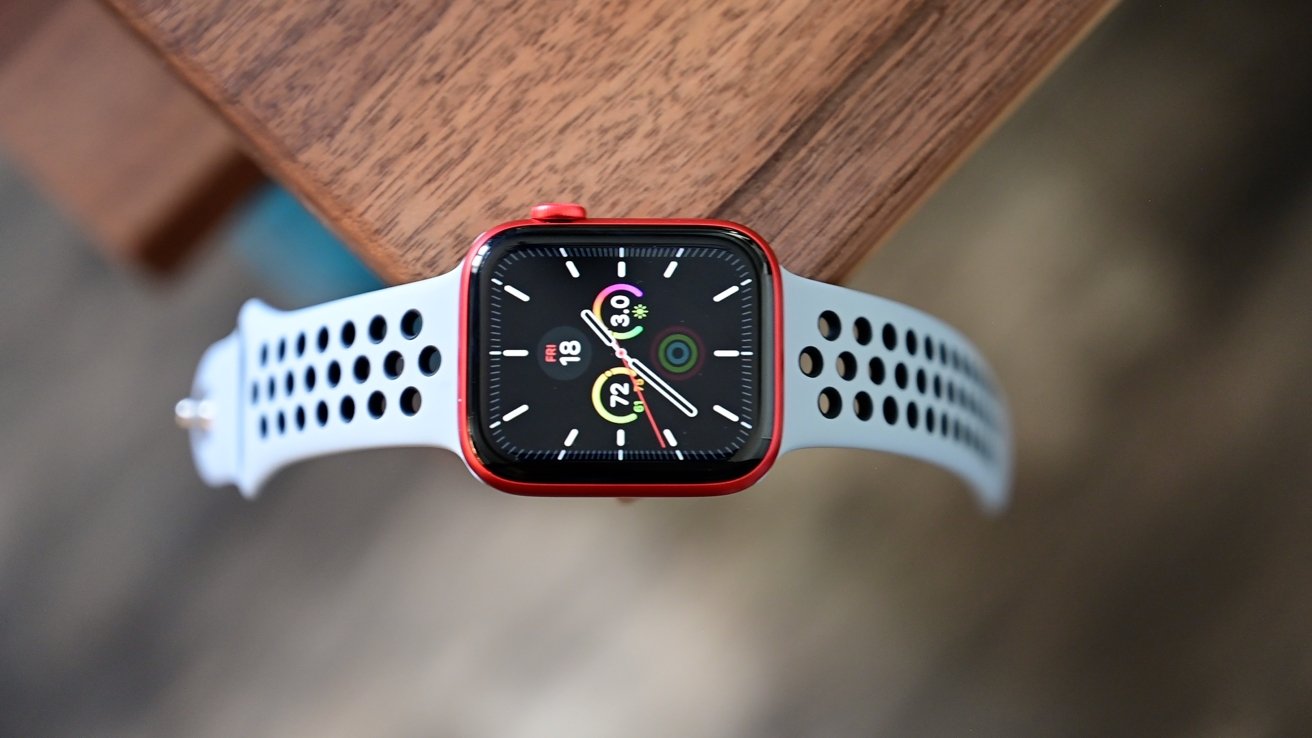 Apple Watch Series 6 is getting ready to ring the bell on its one-year birthday. To celebrate, we want to re-review Apple's flagship wearable ahead of the Apple Watch Series 7 release.
Here we are, nearly a year after the Apple Watch Series 6 made its highly-hyped debut. It brought several enhancements, including an always-on altimeter, blood oxygen app, new case finishes, the much-hyped U1 chip, and more.
In our revisited review, we want to focus primarily on what the new features in the Apple Watch Series 6 brought to the table, if it was worth upgrading over the Series 5, and how we feel about the Apple Watch Series 7 now that its release is fast approaching.
Revisiting the best Apple Watch Series 6 new features
While not overflowing with new features, there are several that we wanted to revisit. These certainly aren't an exhaustive list of what is new but the most impactful through daily wear.
Some features, such as the always-on altimeter, made very little difference to us, and despite regular workouts, we never noticed much of a difference from the Series 5.
Blood oxygen monitoring
One of the most exciting features of the Apple Watch Series 6 was the blood oxygen measurements. Using the new Blood Oxygen app, users can measure SpO2 levels. Initially, we were testing this quite frequently. It was interesting to see our metrics and how they changed based on time of day and other factors.
Unfortunately, we aren't the target audience for this feature. After a few weeks, we stopped manually checking this at all, letting it fall into the bucket of great health features that aren't targeted at us.
That said, it isn't without its usefulness. Blood oxygen is measured in the background, including while we sleep. It provides some peace of mind that should our blood oxygen levels ever become a concern, there will be plenty of accumulated data to analyze and share with the proper medical professionals.
The always-on display
With the Series 6, the always-on display got a boost in brightness. Apple says that when the watch is viewed in indirect light, it can be up to 2.5 times as bright as before.
This is one feature we initially balked at, not quite recognizing its usefulness. The Series 6 launched at the end of September 2020, as the weather turned cold. We were outside a bit and noticed the display, but as we huddled inside for the winter, we forgot this was even a touted feature.
Since then, the weather has warmed, and we've spent countless hours outdoors walking and hiking in the swath of local and national parks nearby, maintaining our home and lawn, including the construction of a first-class chicken coop. All this time outside in the bright sunlight has made us ever-thankful for the watch's more brilliant display.
It truly makes a difference when we need to see the display, like controlling music, taking calls, and reading notifications while we toil away in the heat.
New case finishes
Visually, the Apple Watch Series 6 got a new look. It has the same form factor as the prior-gen, but Apple did bestow it with several new case finishes. There is an anodized aluminum blue colorway for the first time, alongside the red, space gray, and silver. Stainless steel comes in graphite rather than space black.
There were two titanium models as well. We say "were" because, as of now, the light and dark titanium are currently unavailable to order.
As the design was unchanged, we didn't notice a huge difference. It was a bit annoying since we chose the graphite stainless steel with a lighter tone than the space gray Series 5. Any black lugs or bands we had don't precisely match any longer.
We were more irked right at the beginning when we saw this difference, but now that we are roughly a year into it, we've grown to appreciate the lighter hue, and all our regularly used bands go with it quite well.
Speaking of bands, Apple did introduce several new band options this year. The braided solo loop, the normal solo loop, and the magnetic leather link band. The leather link has been our new favorite and what we wear day-to-day other than when we are doing something physical and want a more durable or sweatproof band.
Where the Apple Watch Series 6 comes up short
Apple Watch still has a ways to go. Whether we see it finally with the Series 7 or we have to wait longer, there are still some small things that Apple Watch needs to build on.
The biggest one is probably battery life. We heard this complaint often, and it is perhaps a bit overstated, but it still comes up. Series 6 made things better by introducing faster charging, but it still isn't enough to eek more than a day of wear.
It becomes a more significant issue for those who wear Apple Watch for sleep tracking, as we do. We can make it through the day, but there have been times where we didn't have enough time to charge it sufficiently before passing out.
There have certainly been times when the battery capacity wasn't enough.
Otherwise, watchOS 8 has picked up quite a bit of the slack in Apple Watch, and rumors have us excited for what lies ahead for the lineup.
Considering the Apple Watch Series 7
We've only heard a few rumors surrounding the Apple Watch Series 7, notably a new case design with flat sides and a sage green colorway.
Otherwise, the device is poised to offer the same features as the current generation model. We may see slightly better battery life thanks to the more compact S7 SiP or perhaps 5G connectivity, but otherwise, it is shaping up to be a modest upgrade.
If we were shopping for a watch today, unless we felt we couldn't live without the Series 7 redesign, we'd likely jump on the Series 6, especially if any discounts are available. The Series 7 will probably hit the same price points but won't have any deals at launch.
What has become most apparent in the past year is that more and more of our family has started to rely on Apple Watch. We've seen it protect people from falls, keep people connected, and facilitate Apple Pay while we all wear masks and try not to touch POS systems.
Still best-in-class hardware
Brighter always-on display very helpful for those frequently outdoors
Graphite color looks great
Getting better with watchOS 8
S6 is quicker, though not by a lot
New bands are lovely, we love the leather link especially
Quicker battery charging is helpful
U1 still doesn't have a purpose
Battery life could be longer
Looks the same as the original Apple Watch, other than some color changes
Where to buy
Aggressive Apple Watch deals are going on now, with the Series 6 eligible for double-digit and, at press time, triple-digit savings.
The AppleInsider Apple Watch Price Guide tracks the cheapest prices on dozens of popular styles from Amazon, B&H Photo and more. Updated throughout the day, it's worth checking to see how much you can save before making a purchase.