Android Auto for phones is shutting down in favor of Google Assistant feature in Android 12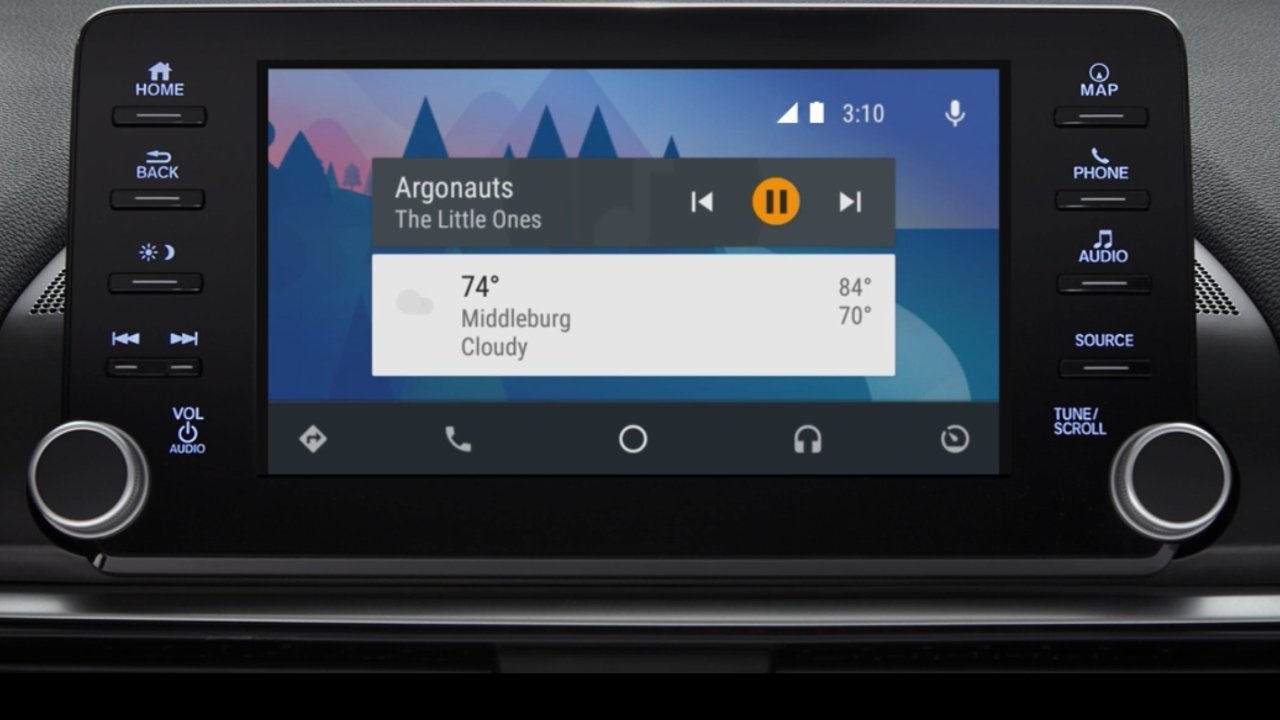 The Google Assistant Driving Mode will replace "Android Auto for Phone Screens" with Android 12 — and vehicles with Android Auto will continue to operate normally.
Android 12 beta testers began reporting that they could no longer access the "Android Auto for Phone Screens" experience when connected to their vehicle. A message appeared stating "Android Auto is now only available for car screens," to "try Google Assistant driving mode instead."
As first reported by 9to5Google, the "Android Auto for Phone Screens" is indeed being phased out with Android 12. The on-device experience was introduced in 2019 when Google Assistant Driving Mode was delayed.
Google provided a statement to AppleInsider and other press on the matter:
"Google Assistant driving mode is our next evolution of the mobile driving experience. For the people who use Android Auto in supported vehicles, that experience isn't going away. For those who use the on phone experience, they will be transitioned to Google Assistant driving mode."

"Starting with Android 12, Google Assistant driving mode will be the built-in mobile driving experience. We have no further details to share at this time."
Android Auto is similar to Apple's CarPlay in that it brings your smartphone UI to your car's infotainment system. While users in vehicles without Android Auto integration likely relied upon this phone workaround, Google probably sees the Google Assistant Driving Mode as safer or more preferable to the old experience.