Apple exec discusses importance of Entrepreneur Camp for women, Black developers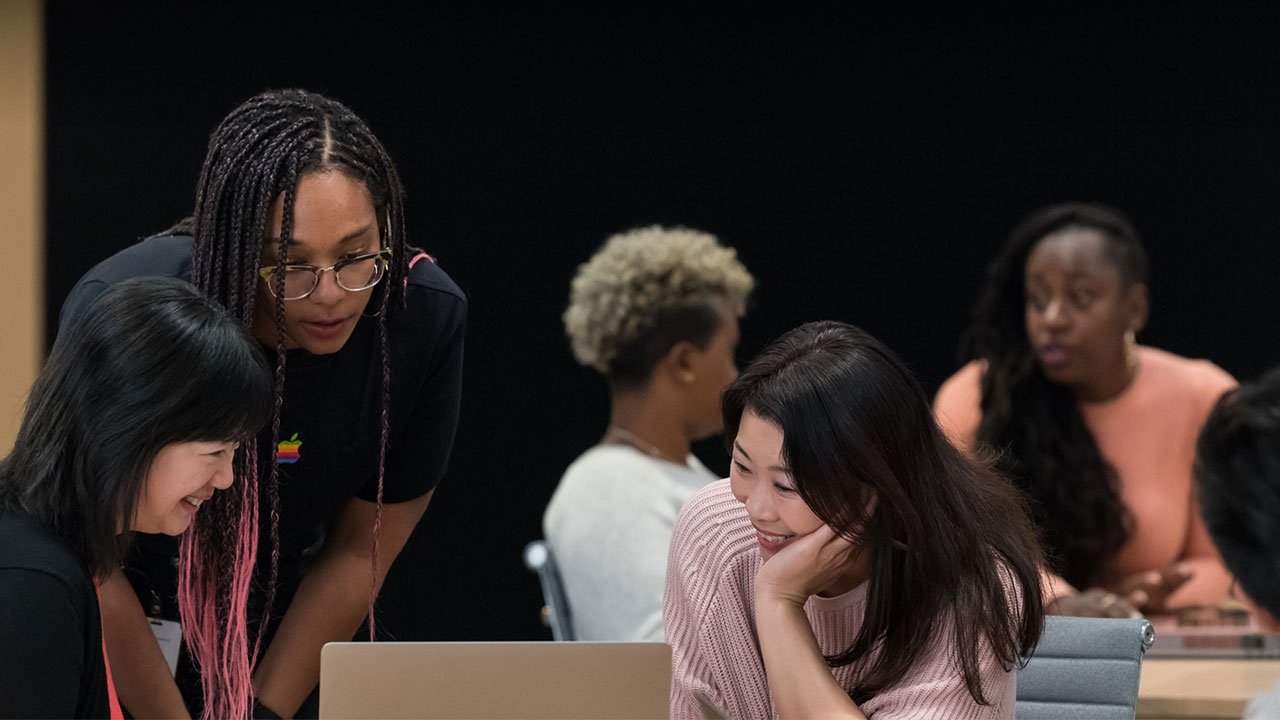 Apple's senior director of worldwide developer marketing, Esther Hare, spoke about the company's Entrepreneur Camp this week, expressing the tech industry's need for more representation from Black and women developers.
Hare detailed Apple's Entrepreneur Camp in an interview with Brazilian publication O GLOBO on Thursday, saying the program is designed to ensure that coding is made accessible to everyone.
The refrain is a popular one within Apple, which offers a range of educational initiatives built around coding accessibility, including Everyone Can Code, multiple school partnerships, first-party apps like Swift Playgrounds and more.
"Everyone should learn to code," Apple CEO Tim Cook said in an interview in June. "Its the only global language, and I've always felt it was the most important of the second languages."
Hare told O GLOBO that the COVID-19 pandemic has created new barriers for minorities, pointing out that women have been particularly hard hit. The situation forced many to focus on their goals and consider remote work, boosting entrepreneurship.
"We have a program called Apple Entrepreneur Camp,' which we start businesses specifically founded and [led] by women," Hare said, according to a translation of the article provided by 9to5Mac. "Our goal is to overcome systemic issues in the tech area, from learning how to code, to the beginning of how to create a business and obtain [funding]. Women find barriers at different levels, which make things even harder for them."
Apple also runs an Entrepreneur Camp for Black developers and founders, and the company earlier this week closed applications for the program's second session.
"These programs are critical for training," Hare said, according to a machine translated version of the interview. "And the best thing is to see the apps they create. They bring different realities. It's an expression of your community. We want to create apps for everyone. And then we need to make sure that everyone is able to create an app."
Hare goes on to detail how developers in countries like Brazil are impacting the global app community.
"In the past year, in Brazil, we saw some coronavirus games initiatives about health habits and washing hands to face this disease," she said. "Now, there are a lot of initiatives about mental health, environment, global warming and food waste. I feel that the developers are thinking about how their business will create a good impact on their families and communities."
Apple launched the Entrepreneur Camp initiative in 2018 with an offering for companies founded or led by women. Offered on a quarterly basis, the program brings participants to Apple's offices in Cupertino, Calif., for a two-week stint that provides access to learning opportunities, mentorship and guidance from Apple engineers.