DaVinci Resolve 17.3 available now with up to 3 times faster rendering on M1 Macs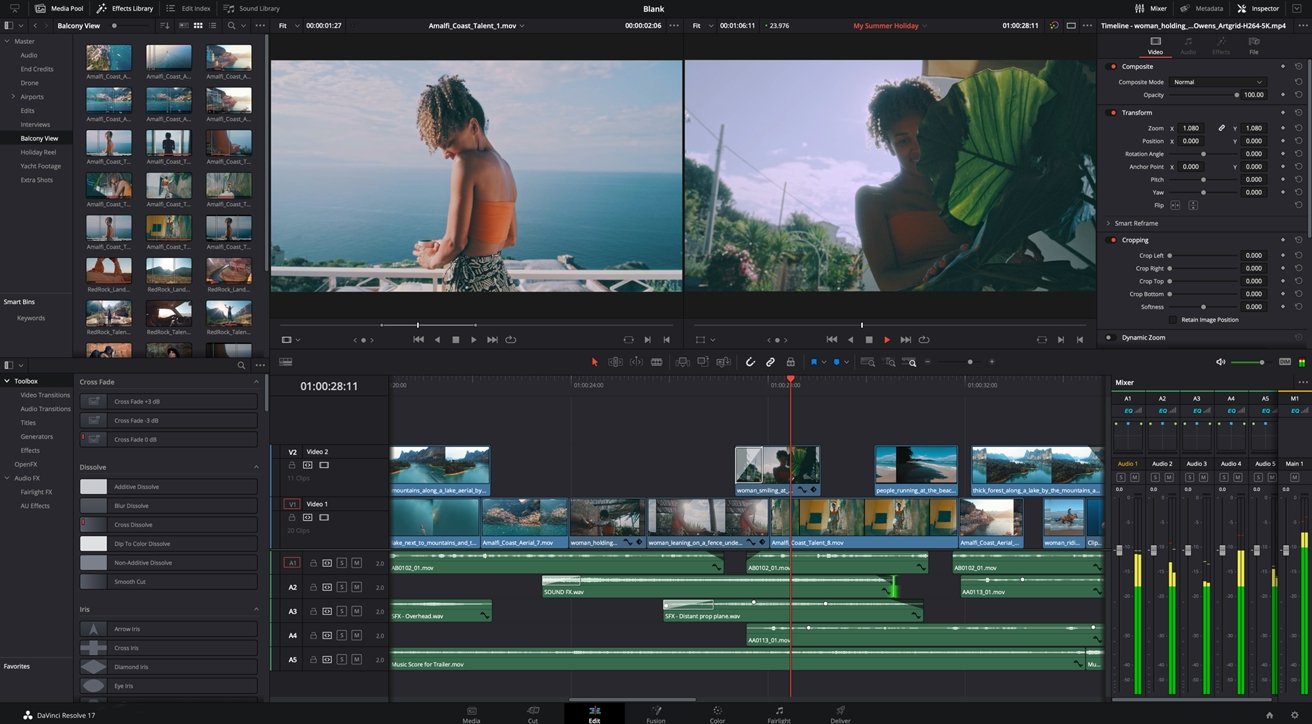 Blackmagic Design announces the availability of DaVinci Resolve 17.3, an update that boosts speeds up to 3 times faster for 4K and 8K editing and grading on M1 Macs.
In addition to faster speeds, M1 Mac users will also be able to choose to prioritize speed versus quality when rendering. The company says that this will render times up to 65%.
Notebook users will appreciate the tile-based rendering feature in the new processing engine. The technology grants up to 30% longer battery life, according to the company.
DaVinci Resolve also boasts 300 new features and improvements, such as HDR grading tools, next-generation Fairlight audio engine with support for 2,000 real-time audio tracks, a redesigned inspector, new bin sorting, and metadata clip views.
Other features include new shapes and finer control for Resolve FX Mosaic Blur, new rotation controls for FX Keyer garbage mattes, new Farlight audio I/O preference with support for separate I/O sections.