Ted Lasso acquiesces to demands, sends 50 boxes of biscuits to Wrexham AFC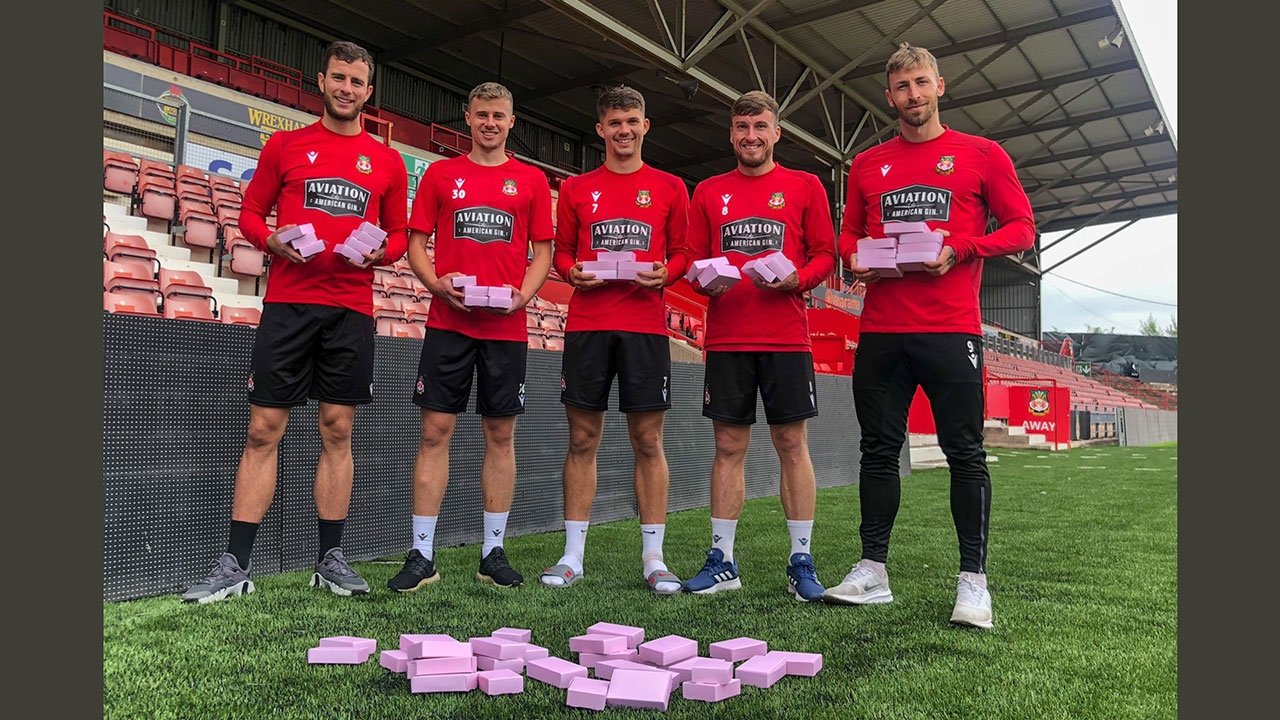 Ted Lasso, or rather Apple TV+, has caved to demands from actors Ryan Reynolds and Rob McElhenney, the new owners of football club Wrexham AFC who in August threatened to sue over a "Ted Lasso" joke if tasty, tasty biscuits were not delivered before the team's season opener.
In a letter from the desk of "RR McReynolds," Reynolds ("Deadpool," "Free Guy") and McElhenney ("It's Always Sunny in Philadelphia," "Mythic Quest") took umbrage with a joke from a recent episode of "Ted Lasso" that poked fun at the pair's business venture.
The gag in question came from "Higgins," a character played by Jeremy Swift, who in episode "Rainbow" cast doubt on the purchase of the Welsh soccer team. "Higgins" referenced Wrexham AFC's new owners, admitting that he "can't tell if them buying the club is a joke or not."
RR McReynolds was made aware of the gibe and required restitution in the form of "2 LARGE boxes of Ted Lasso's biscuits" by Aug. 21 (the day the letter was signed), else legal proceedings would ensue.
Apple vowed to meet the demands and made good on that promise today, reports The Leader. To make up for its tardiness, the company shipped 50 boxes instead of the requested two. Wrexham appears to be pleased by the public penance.
"A man of his word, thanks [Ted Lasso]!" the club said in a tweet Thursday. "Better late than never, 50 boxes of forgiveness are gratefully accepted. P.s, tell Colin, mae'r ddraig Gymreig yn gryf ynddo!"
It was a tense situation, but it's good to see Apple avoid more litigation.