iOS 15.1 will support verifiable COVID vaccination cards in Apple Wallet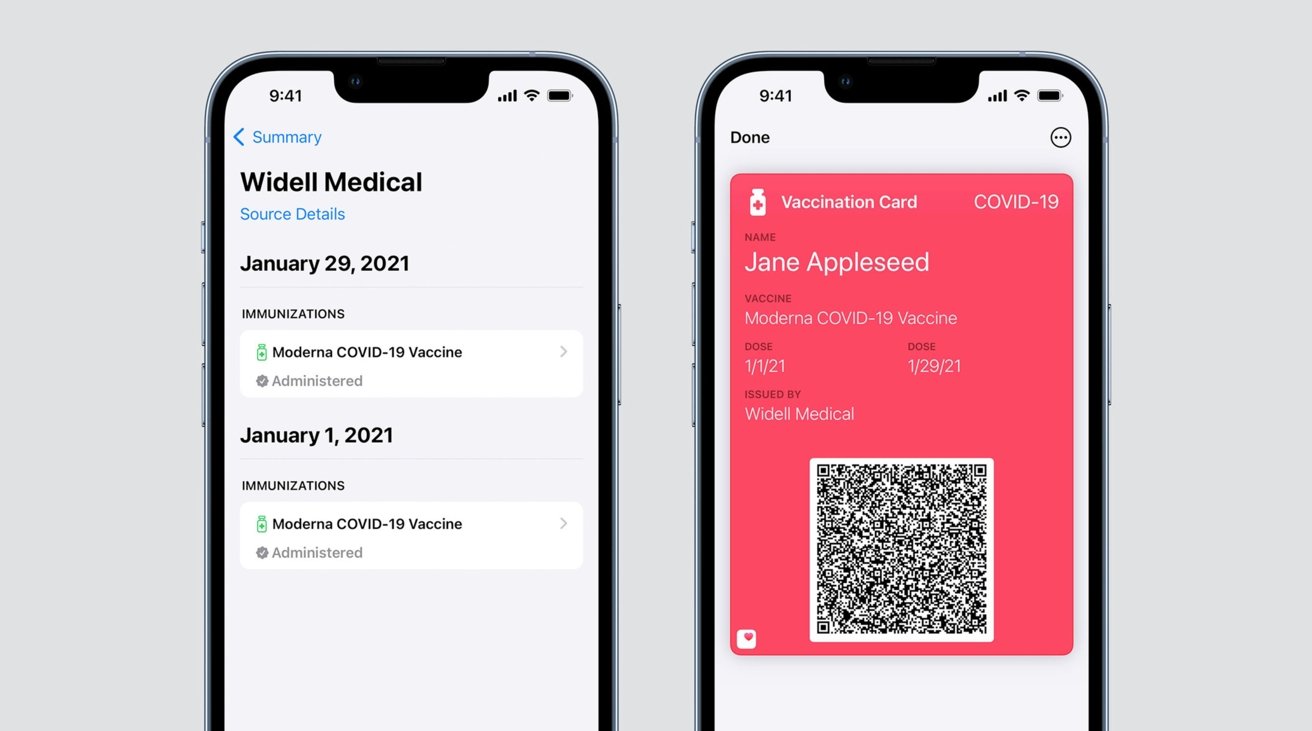 Apple in iOS 15.1 will introduce support for verifiable vaccination cards in Apple Wallet, making it easier for people to prove their vaccination status at restaurants, airlines, and other locations.
Vaccination cards and COVID passports are becoming a useful tool for individuals to prove they have been properly vaccinated before entering a location or receiving a service. As part of iOS 15.1, Apple will simplify the process to offer an easy-to-access proof of vaccination for the iPhone.
In iOS 15, users are able to download and store verifiable health records, such as COVID-19 vaccinations and test results, within the Health app. Based on the SMART Health Cards specification, the verifiable records can be shared from the Health app to approved third-party apps. This includes verifiable records of a user's vaccination status.
Apple says that in a future software update, likely iOS 15.1, users will be able to add their vaccination status cards to the Wallet app, making it easier to quickly present their cards at businesses and other locations.
Support will be dependent on the organizations verifying vaccinations, so it will have to roll out to individual states and countries over time.
The same system for verifiable health records has other applications as well. The third-party app access could allow an airline to accept app-based bookings or check-ins for passengers that share their vaccination proof, for example.
Apple says the system is designed to protect user's privacy. For example, no apps or third party can obtain continuous access to verifiable records in the Health app. Additionally, developers who implement the verifiable health system — including medical providers — must ensure that the data is encrypted in transit and at rest.