iPhone 13 Pro models seeing stronger interest from consumers, survey finds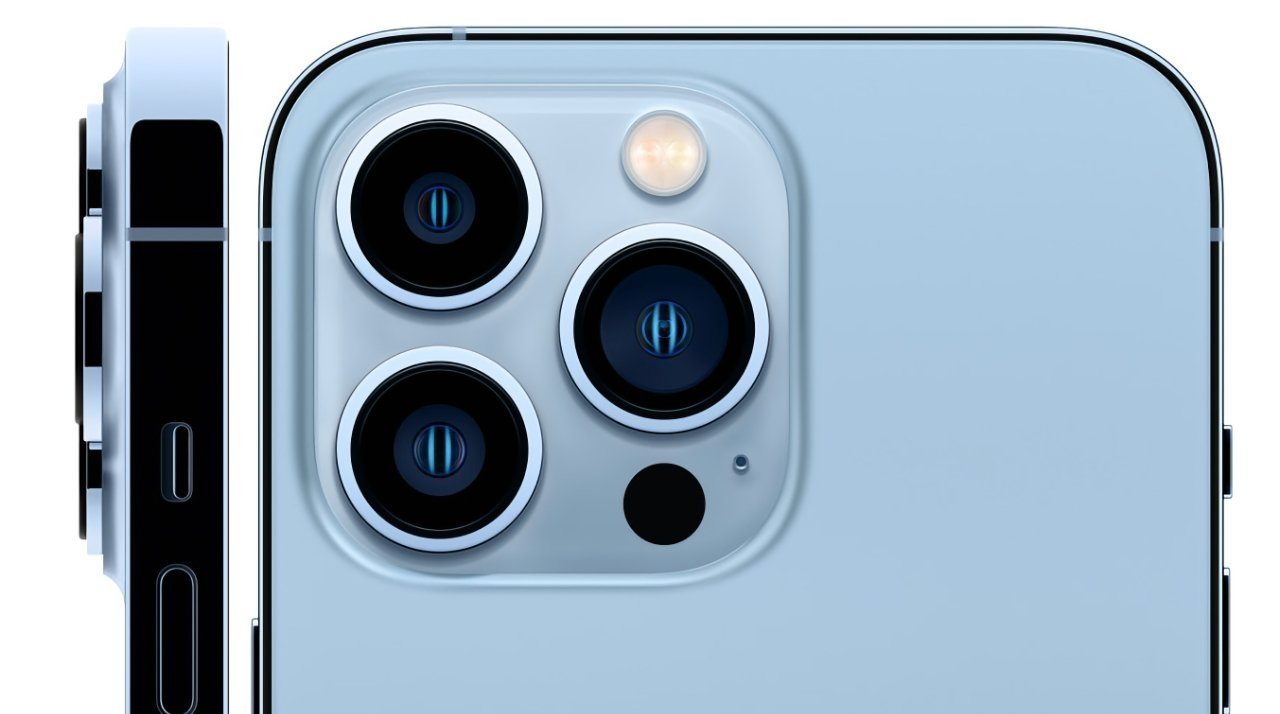 Consumers looking to upgrade or switch to a new iPhone early in its lifecycle are showing more interest in Apple's higher-end iPhone 13 Pro and iPhone 13 Pro Max modes, largely due to a lack of relevant rivals.
In a note to investors seen by AppleInsider, JP Morgan lead analyst Samik Chatterjee detailed the results of a consumer survey in the U.S., U.K., and China that attempted to quantify iPhone 13 and Apple Watch Series 7 interest. The survey results may bode well for Apple's new lineup.
For example, about 65% of current iPhone users said they were looking to upgrade to a new iPhone, while around 50% of Android users said they wanted to switch to an iPhone. Those stats are global, and interestingly, consumer upgrading or switching interest was lower in the U.S. than in the U.K. or China.
As far as the top sought-after iPhone 13 features for upgraders, 22% of U.S. respondents cited the camera, while 19% cited 5G and 16% cited performance. The most-wanted feature differed in the U.K. and China. In the former country, 19% said they always upgraded while 18% said performance was the key feature. In China, 22% cited performance and 17% cited 5G.
Switchers cited performance as the top reason why they wanted to ditch their Android for an iPhone in the U.S. and Canada. In China, 25% of respondents said the reason for switching was an old phone, while 24% said performance was the key factor.
Among respondents who said they wanted to purchase a new iPhone early in the process, the vast majority — 54% — in the U.S. said they were eyeing the iPhone 13 Pro Max. It was a similar story in other regions with 43% of U.K. consumers and 47% of Chinese consumers saying they planned to buy Apple's 6.7-inch smartphone.
Interestingly, among potential customers who currently owned Android devices, the smaller iPhone 13 Pro was the top model, with the iPhone 13 Pro Max coming in second. U.S. switchers still cited the iPhone 13 Pro Max as their top device.
Respondents also owned a range of different iPhone models, with the most popular being the iPhone 11, iPhone 12, and iPhone XS or XR.
Among those who owned Android devices, the majority of planned switchers were coming from Samsung models in the U.S. and U.K. In China, most survey respondents owned Huawei phones.
As far as the consumer reception of the Apple Watch Series 7, around 70% of respondents were looking to upgrade to a new Apple Watch model, with 30% of those being potential first-time buyers. Consumers said that fitness and health features were the top reasons for upgrading.
JP Morgan's survey is based on a questionnaire sent out to 514 consumers in the U.S., U.K., and Canada. Among them, 201 owned iPhones while 313 owned Androids. Broken down by region, JP Morgan included 252 respondents from the U.S., 135 from the U.K., and 127 from China.