Apple anticipated to secure 80% of ARM-based laptop market in 2021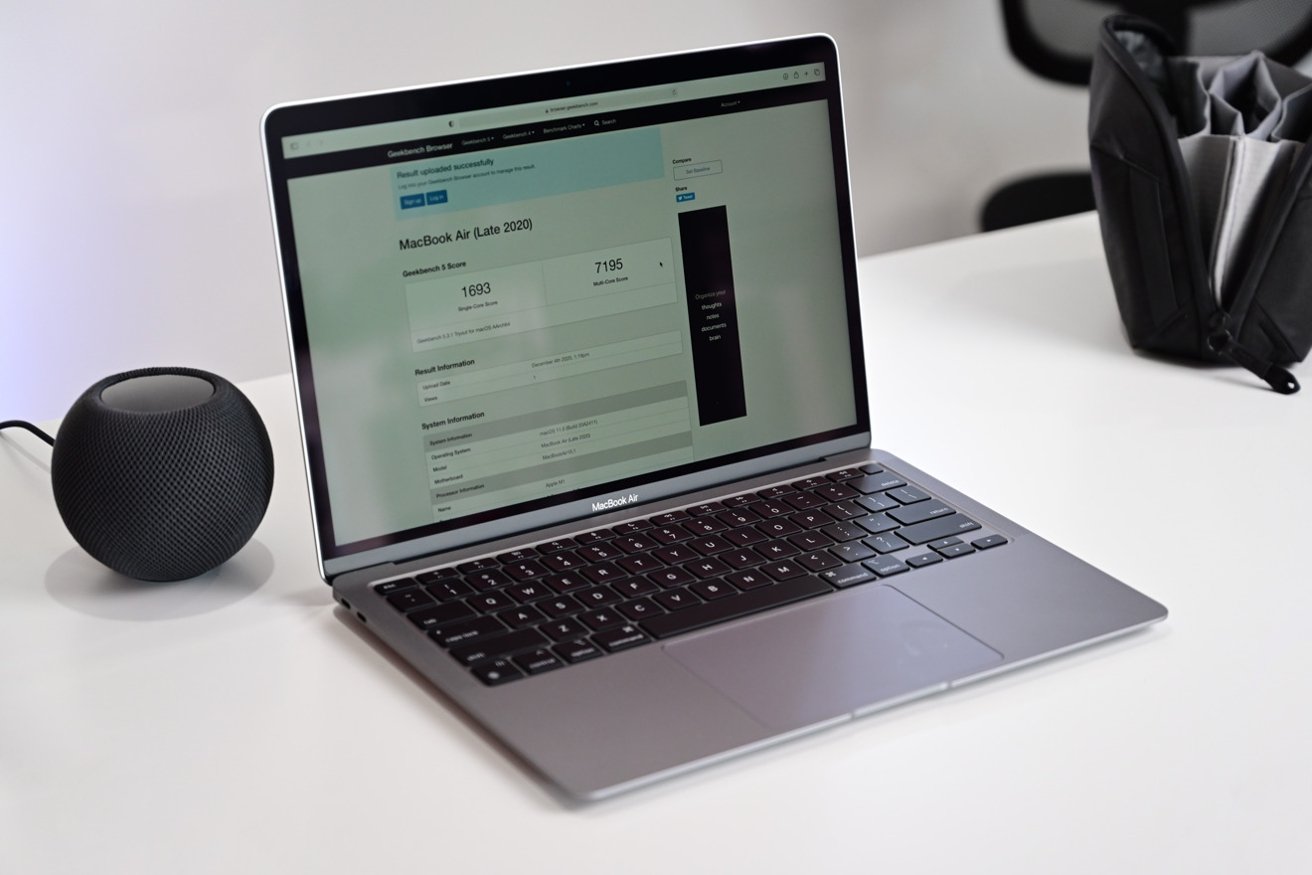 AppleInsider may earn an affiliate commission on purchases made through links on our site.
Researchers' data shows that Apple is dominating the rapidly expanding ARM laptop market with Apple Silicon, securing the vast majority of revenue in the market segment for 2021.
The ARM market continues to grow, according to research firm Strategy Analytics. The market grew nine-fold in 2020 and is poised to grow three-fold to $949 million in 2021.
The firm also believes that Apple will capture a majority of the ARM-based laptop market in 2021, earning 79% of the year's revenue.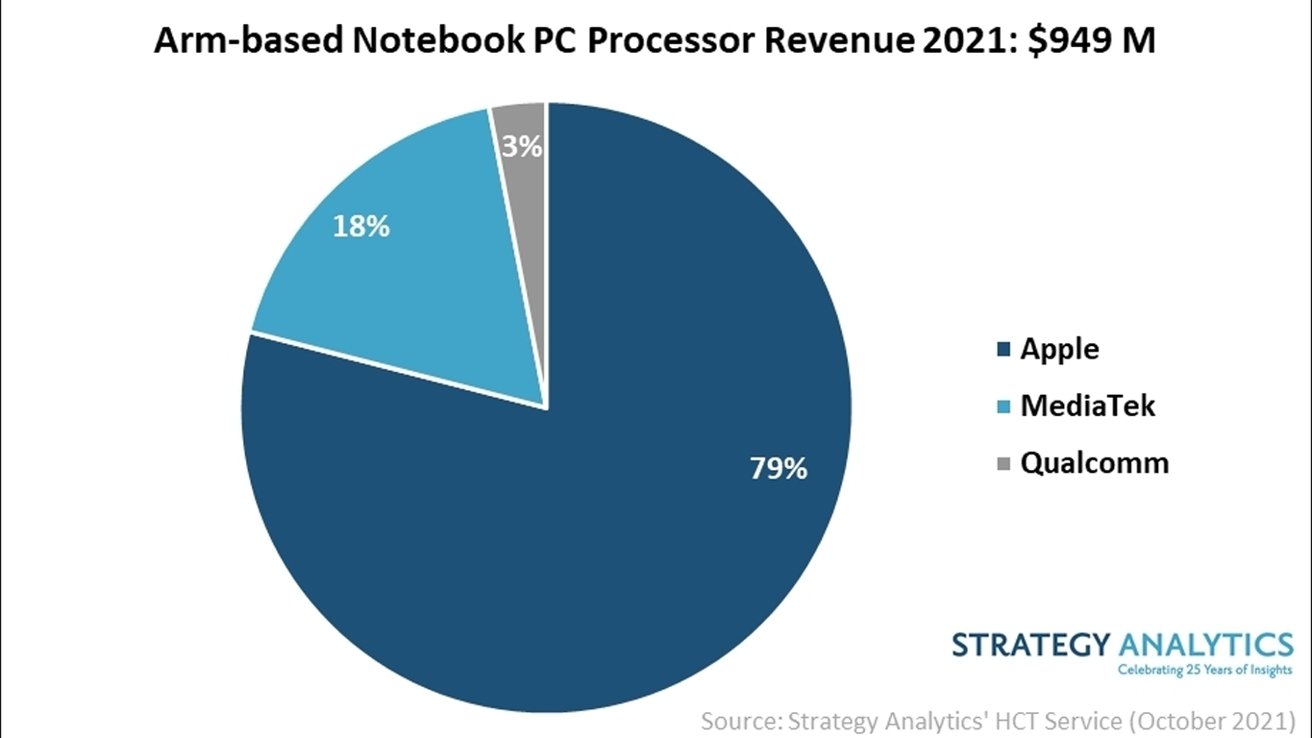 MediaTek is anticipated to come in a distant second with 18 percent of the market, while Qualcomm comes in third at 3 percent.
In September, Strategy Analytics announced that Apple lead the tablet AP market with a 50% revenue share in the second quarter of 2021.
Apple will be holding a second fall keynote event on Monday, October 18, dubbed "Unleashed." The event is expected to focus on new Apple Silicon high-end MacBook Pro models and AirPods.